Mindfulness Retreat for Educators
Kristin McKeown and Andra Brill
June 4–8, 2022

Please read important eligibility and registration info below before registering
There has never been a more challenging time for educators than the last two years.  Please join us for an end of school year retreat to help you recover.  We have designed the experience to nurture you and cultivate skills you can take back to your daily life.  We invite you to take this time to cultivate your capacity for attention, emotional balance and compassion in and out of the classroom. It will support you in bringing a mindful presence to your personal life and professional work in schools. The retreat includes daily periods of silent meditation practice, one full day of silence, mindful movement, solitary reflection, time in the natural world, and opportunities to share perspectives and experiences with other educators. This program is not focused on bringing mindfulness practices to students.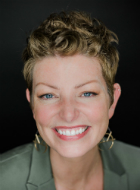 Kristin McKeown is a teacher advocate and personal coach who helps hard-working educators manage their stress, integrate mindfulness and meditation into their lives, and find the balance that allows them to be at their best. As the founder of TeachingBalance, Kristin integrates her experience as a meditation teacher with her 22 years in public education to offer mindfulness-based strategies for wellness and self-care.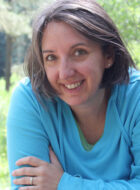 Andra Brill, Ph.D. (she/her) is a writer and innovator in the growing field of mindful education.  Her work, based on neuroscience, psychology and Buddhist traditions, supports educators and families to create balance and well-being.  Before starting her own consulting firm, Andra spent many years as a literacy coach and early literacy specialist in the public schools. She has served as senior faculty at Passageworks Institute since 2012 where she helped develop the Transformational Leadership Workshop and the Trainer of Trainers course for SMART in Education, an 8 week mindfulness course based on MBSR.  Currently, Andra is the Curriculum and Wellness Director for Bright Mind Enrichment and Schooling and an advisor to Whole School Mindfulness.  Andra is a passionate advocate for cultural responsiveness, justice and equity in the communities she supports.