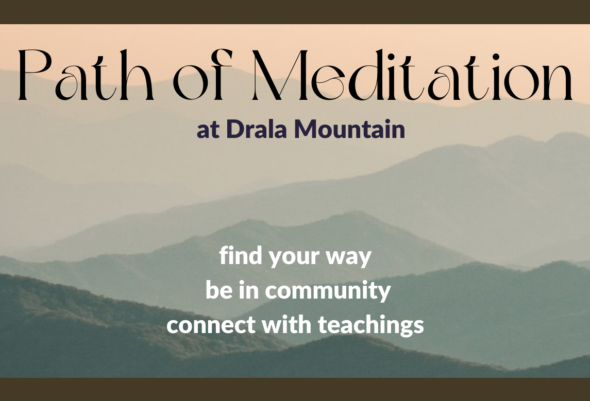 Join us for meditation retreats led by resident teacher Loden Nyima and Dhi Good. If you are looking for respite from challenges, a chance to rejuvenate and reconnect with your inner peace, this is for you. Nonsecular weekend and weeklong retreats are offered throughout the year. See the schedule.
News & Announcements
Dhi Good Named as Incoming Executive Director. The Governing Council of Drala Mountain Center is delighted to announce that Dhi Good has been engaged as the new Executive Director of DMC, succeeding the soon to be retired Michael Gayner. Read more.
Day Visitors.  You're always welcome to visit, even on holidays, unless otherwise noted on this page — no reservations required. There is no fee for a day visit. Stupa visitors are asked to park and walk but a few parking spaces are available for those who need them. No need to show proof of negative Covid test — that's for overnight guests. The land remains fragile after the Cameron Peak fire. See our Visitor Guidelines for supporting Drala Mountain's eco-recovery.
Featured Programs

Rick Merrill
April 28–30, 2023

Dr. Nashalla Nyinda
May 5–7, 2023

Blake D. Bauer
May 27–June 1, 2023
DMC's Award-Winning Eco-Forestry Work
Drala Mountain Center is committed to stewarding the land here to expand its resiliency, capacity and overall health. Through partnerships with conservation agencies, our work extends the environmental health beyond our 600 acres. For example, firefighters were able to establish a containment line against the Cameron Peak Fire on land that DMC treated in 2018 during Phase I of a 3-phase conservation forestry project.
In the video below, Mac McGoldrick, DMC's director of built and natural environments, describes the eco-forestry and conservation work at DMC in collaboration with our partners. Thank you Fort Collins Conservation District for this beautiful video! Learn more about our eco-forestry work.
What is Drala Mountain Center?
Nestled high in the Colorado Rockies, Drala Mountain Center (DMC) provides the perfect retreat setting for studying yoga, meditation and contemplative arts. DMC combines natural beauty, unspoiled wilderness, blue skies and crisp mountain air with the comforts of a modern retreat campus. Our accommodations range from fine lodge rooms with private baths to shared same-gender dormitories and economically-priced seasonal tents on wooded hillsides. Meals, with vegetarian, vegan and gluten-free options, are included in lodging.
This is a place where many wisdom traditions are hosted, and we welcome all people inspired to explore the nature of self and society. Join us and enjoy our beautiful location and warm hospitality.
Our COVID Policy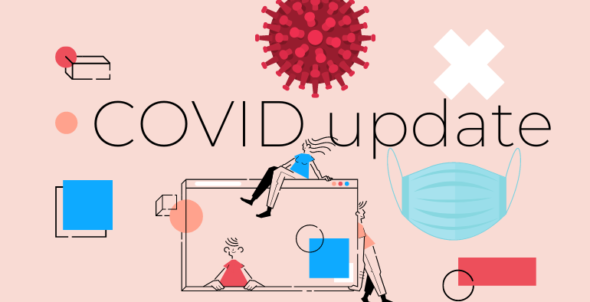 Currently we require overnight guests to provide proof of a negative antigen test taken within 24 hours of arrival. We also require that guests bring at least one rapid antigen test with them to DMC in the event that during their stay they experience COVID-19 symptoms or are in close contact with someone who experiences symptoms or tests positive. Our COVID policy is updated periodically. We consult with a Colorado epidemiologist and check guidance from the CDC and local authorities. We will continue to review our policy periodically and update it as the conditions allow. We appreciate guests' understanding as we navigate this challenging situation. The safety and well-being of our guests is of utmost importance.
…...