Why would we want to explore death?  

By Elysabeth Williamson
"Die before you die.
And be, absolutely dead.
Then, do whatever you want.
It is all good."  

-Bashour, 16th Century
It may sound rather morbid at first glance and yet my experience is that this practice  awakens more joy than any other that I have encountered. 
How could this be so? Because at the root of all of our fears lies the fear of death – our  own and our loved ones.  
There is something magical that happens when we contemplate this ultimate letting go.  We realize the preciousness of life, and we awaken the courage to be more fully alive.  When we honor and acknowledge the full range of feelings associated with death, we  empower ourselves to move into our lives with greater confidence.  
The practice of Savasana is not only a practice of relaxation and integration, it is also an  opportunity to explore the deepest layers of our being. We begin with deeply relaxing the  physical, and move on to relaxing our mental and emotional attachments and concepts. 
Finally, as our identity softens, we begin to sense the eternal aspect of our being, and  receive a glimpse into who and what we are beyond form, beyond time, beyond death. 
In this workshop, we are given two rare opportunities – to explore both our own  relationship with death and to be the guardian for someone taking the journey. The  experience can range from one of deep rest, to profound forgiveness, to a direct  experience with life after death. 
Through many years of personal practice and in facilitating others, I have seen that each  time we journey into this realm it is different, and perfect for what is needed.  
Death is something that touches us all. Join us for this is a rare opportunity to  compassionately encounter the Savasana practice as a gateway to greater aliveness.  
No experience with Yoga necessary – only a willingness to authentically show up for  yourself and another.  
About Elysabeth Williamson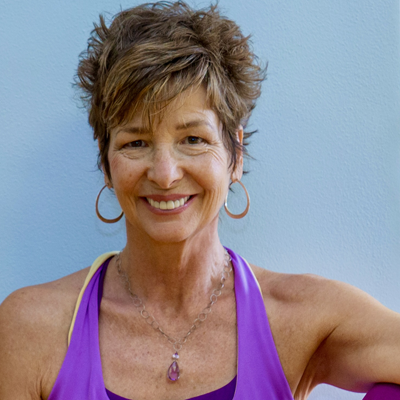 Elysabeth Williamson has been an innovator in the world of Yoga for over thirty-five years. She is the author of 'The Pleasures and Principles of Partner Yoga' an award winning book, and is internationally recognized as the foremost developer and presenter of Partner Yoga practices.
As founder of Principle-Based Partner YogaTM, a visionary and transformative body of work, Elysabeth has trained teachers around the world. She presents international workshops and retreats, and is known for facilitating a quality of space that leads to life-changing experience.
In this time of accelerated change, Elysabeth sees the ancient science of Yoga, combined with practical education in emotional and relational skills, as important pathways for resolving the personal and collective challenges we face.
Elysabeth has had a lifelong intuitive understanding of Yoga and enjoys sharing its benefits in ways that are practical and applicable to our everyday lives. She is trained in a wide variety of healing modalities and certified as a Phoenix Rising Yoga Therapist. Included in her offerings is Individual and Partner Yoga instruction, Yoga-based mind/bodywork and one-to-one intuitive Coaching sessions.
Elysabeth is currently working on her second book entitled 'Becoming Fully Human: How Learning to Feel Saved My Life. She is expanding her offerings to include emotional and relational well-being, self-compassion and forgiveness, death and dying explorations and shifting focus from the personal toward our deeper nature of wisdom and compassion.
Elysabeth is accredited through Yoga Alliance as an E-RYT500. To learn more visit: www.PartnerYoga.net, www.ElysabethWilliamson.com
Join Elysabeth at DMC in January 2024!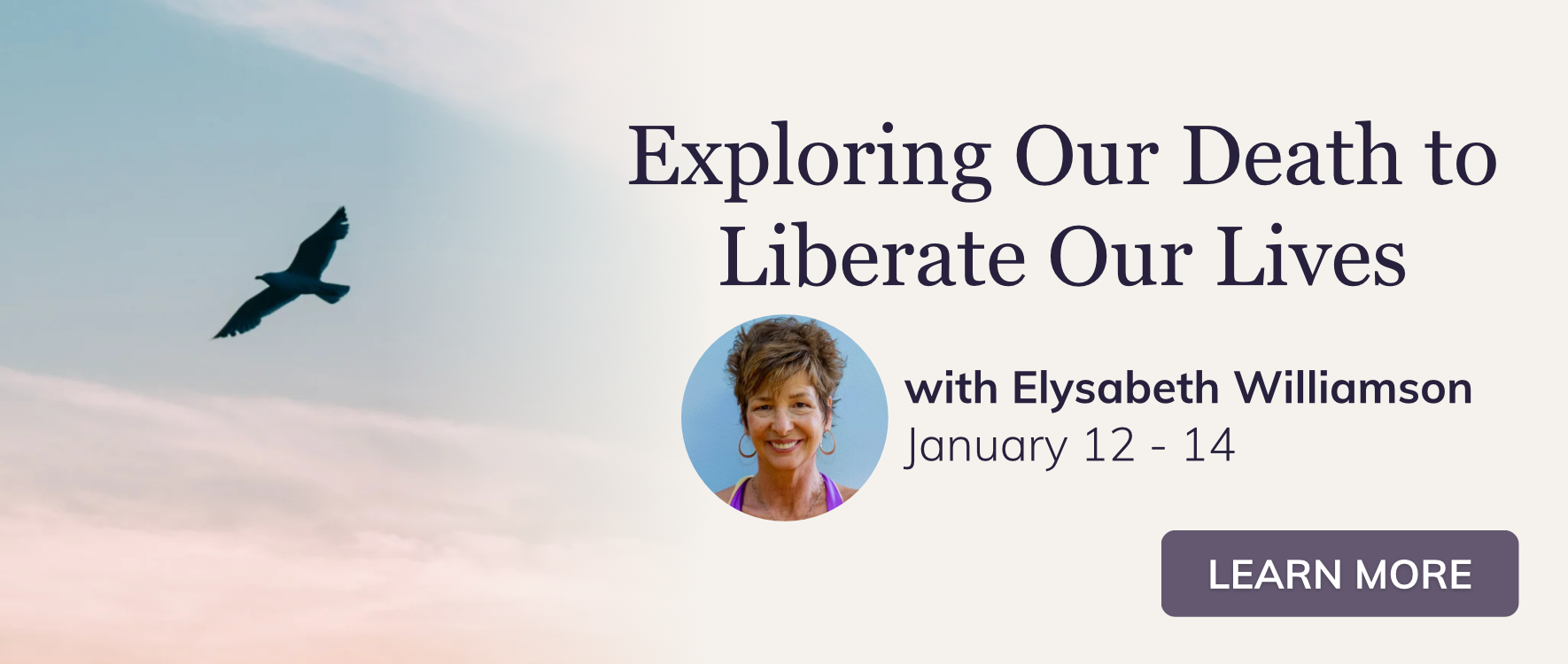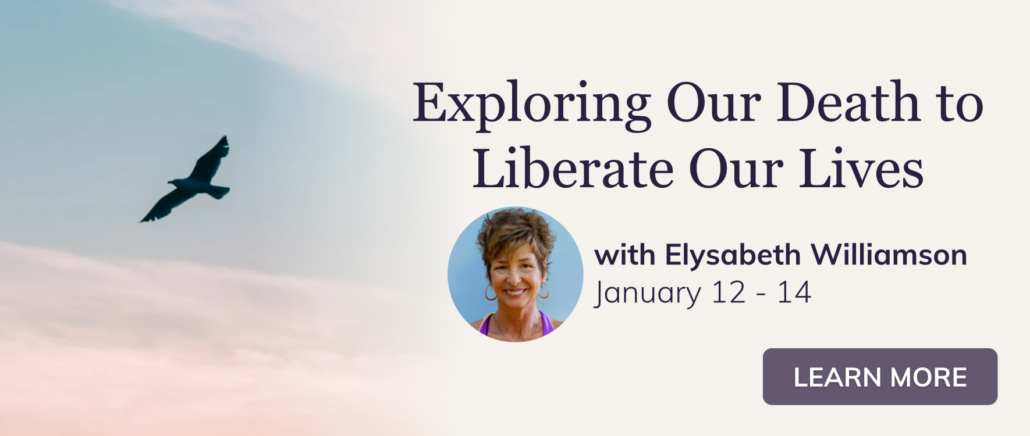 https://www.dralamountain.org/wp-content/uploads/2023/10/redfeatherpeak-winter.jpg
978
1420
Janet Pal
https://www.dralamountain.org/wp-content/uploads/2023/05/Drala-logo-1.jpg
Janet Pal
2023-10-18 15:41:58
2023-11-01 10:57:55
Why would we want to explore death?