Meditation Intensive: Gratitude & Self-Compassion
March 17–20, 2022
Immersive Meditation Retreats, Meditation & Mindfulness, Personal Transformation, Scholarship Available Programs
Dive Deeply into Meditation
This practice intensive is designed for meditators looking to take a deep dive into practice, and to generate an open heart toward ourselves and others through gratitude and self-compassion practices. We will be in silence most of each day. Each practice period will include basic meditation and loving-kindness contemplation. In addition, we will make time for self-reflection and journaling each day.
With a Gentle, Open Heart
In today's speedy world, we all need time to slow down and treat ourselves with kindness and self-compassion. Meditation is an excellent tool for reconnecting with the true self and opening to the abundance in one's everyday life. However, with our culture's emphasis on accomplishment and competition, it can be tempting to approach meditation with a self-punishing or goal-oriented attitude. To counteract these tendencies, we take a gentle approach to meditation and cultivate gratitude and self-compassion side-by-side with the meditation practices.
In Silence and Community

This weekend is spent largely in silence to offer ourselves space to settle, on the sacred land of Shambhala Mountain Center, with an experienced instructor. This way, we practice befriending ourselves and opening to the richness of each moment with gratitude and self-compassion. Each evening, we'll connect with others in small groups to share experiences and create community.
Settle and Cultivate Clarity
With Thursday as the arrival day to settle in, this retreat offers full days of meditation on Friday, Saturday and Sunday. Brief instruction will be offered on the practices of sitting and walking meditation, loving-kindness contemplation, as well as a gratitude reflection practice based on naikan, or "looking within." The effect of this self-reflection is to broaden one's view of reality and to see clearly the support and gifts we receive from others.
Compassion for Self and Others
The underlying view of this retreat is that compassion is essential to living a full and meaningful life. It starts with oneself and radiates out to others in our world. We'll do loving-kindness meditations and take an approach of friendliness to self in all activities, including meditation, movement and reflection.
See these articles by instructor Dhi Good:
Plan to Retreat in 2022
Samu: Training the Mind to Stay Present
Tentative Schedule
Arrival Day (Thursday)
2-5 pm   Arrival
5:00 pm   Orientation, Welcome
6:00-7:00 pm   Dinner
7:00-8:15 pm  Opening Session
Program Day (Friday, Saturday)
7:30 – 8:30 am   Breakfast
9:00 am – 12:00 pm   Meditation / Contemplation
12:30 – 1:30 pm  Lunch
1:30 – 3:00 pm   Rest/ROTA
3:00 – 6:00 pm   Meditation / Contemplation
6:00 – 7:00 pm   Dinner
7:30 – 8:15 pm   Mediation / Reflection
Final Program Day (Sunday)
7:30 – 8:30 am   Breakfast
9:00 am – 12:00 pm   Meditation / Contemplation
12:30 – 1:30 pm   Lunch
1:30 – 3:00 pm   Rest/ROTA
3:00 – 6:00 pm   Meditation / Contemplation
5:00 pm        Concluding Circle (at 5pm)*
6:00 – 7:00 pm   Dinner
7:30 – 8:15 pm   Optional Meditation in the Great Stupa of Dharmakaya*
…
FAQs About This Retreat
Q: How much meditation experience do I need to attend this retreat? Is instruction offered?
A: Meditation instruction is offered on the arrival night. There are optional one-on-one meditation interviews with the instructor and an optional evening talk. This retreat is not designed to be a first introduction to meditation because it is primarily silent practice and brief instruction. New meditators may find this challenging. Nevertheless, we've had participants from quite a range of backgrounds enjoy the retreat, from people who have meditated briefly before and are looking to go further, to long-time practitioners seeking to reconnect through a weekend retreat.
Q: What kind of meditation is practiced? 
A: The main practice is a basic sitting meditation called shamatha or "calm abiding", primarily using our breathing as the support. The spirit of the practice is that we totally welcome everything in our experience just the way it is; that in itself is a profound act of loving-kindness to ourselves and eventually to others. Taking time out of our lives to settle into silence and practice this way is sometimes referred to as the cradle of loving kindness. In addition, we will practice metta, or loving-kindness contemplation, in each session.
Q: Where can I read more about the approach to meditation practiced here?
A: Our founder Chögyam Trungpa Rinpoche's book Mindfulness in Action: Making Friends with Yourself Through Meditation and Everyday Awareness is a great source, and copies will be available during the retreat as well.
Q: How long are the meditation sessions? Do I have to sit for three hours straight?
A: We practice sitting meditation for roughly 30 minutes at a time, with a 10-minute walking meditation in between. For example, in the morning session from 9am – 12pm, we alternate 30-minute sitting meditations and 10-minute walking meditations for the entire period. There are also resting postures that can be used at any point during the sessions.
Q: Can I sit in a chair?
A: Absolutely! And the instructor can assist you in finding the right posture for your body or making adjustments due to discomfort.
Q: What is Shambhala Mountain Center's position on sexual misconduct issues in Shambhala?
A: SMC is unequivocally dedicated to providing a safe and responsive environment, and regards sexual misconduct as totally against our teachings and what we stand for. Under the "About" tab of our website, you can find our Code of Ethics and also our institutional responses in the Misconduct in Shambhala section.
Q:  What is naikan?  
A:  Naikan is a Japanese word that means "inside looking" or "introspection."  A more poetic translation is "seeing oneself with the mind's eye." It is a structured method of self-reflection that helps us to understand ourselves, our relationships and the fundamental nature of human existence.
Please Note
Friday arrival is welcome. The tuition cost will be the same, however your lodging will be prorated. If you will be arriving Friday, please specify that in the Comments, including what time you will be arriving. For Payment select "Personal Check" from the dropdown list to bypass payment. This will register you, automatically notify us, and will not charge your card. We'll edit your arrival date and finances, and contact you for credit card information. Thank you!
This program ends at 8:15 pm on Sunday. You may wish to book lodging at SMC for Sunday evening to allow you to enjoy the evening and make a gentle transition, or you may wish to depart after the closing circle or after dinner.
To book extra lodging select "add extra night- 25% off" in the upper right-hand corner of the registration page.
Please see the FAQs below for more information.
Please review our current COVID-19 policy before visiting SMC. 
Retreat Faculty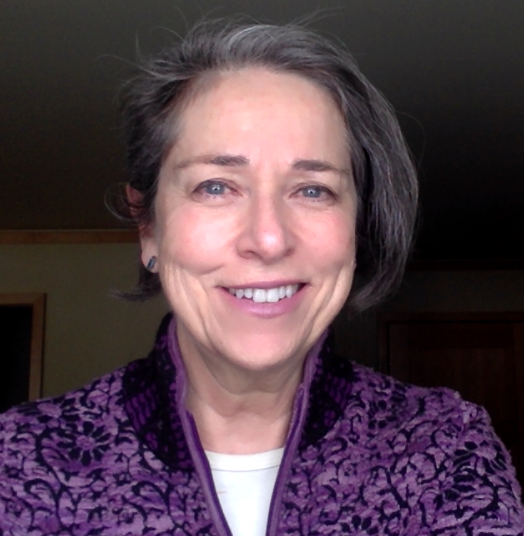 Dhi Good is a senior teacher in Shambhala, who studied Zen intensively for 10 years. In addition to Shambhala path programs, she teaches mindfulness at work for non-meditators. She earned a masters in Future Studies from University of Houston, and is co-author of Trendbenders: Building Healthy and Vital Communities (2002). Dhi is Executive Director for […]