May We All Be Well.  Especially Educators.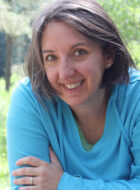 by: Andra Brill, Ph.D.
This was supposed to be the year that schools went back to "normal." Whatever that means.  Instead, we are in year three of disrupted learning across the grades.  This means that most second graders have NEVER had a "normal" year of school.  As this school year enters the final stretch, there is not only the longing for normal, there is a need for rest.  We are all exhausted.
More than anything we are yearning for rest.  For being able to stop, notice and let go of the constant drive to do one more thing.  We need to allow ourselves space to slow down and nourish ourselves.  We need to be gentle with ourselves, letting go of the constant self-talk driven by what we believe we should be doing.  Even as I grudgingly loosen my own heightened awareness around wearing masks, I am still recovering from the constant work of assessing risks and the decision fatigue that comes with this.  I know that I have revisited grief in a whole new way over the past two years, grieving missed relationships and life events.  Grieving what a sense of normal feels like.
After two years I am both weary and hopeful.  As I look towards the summer I am hoping that there is, finally, an experience of the "new normal."  That we can slow down and give ourselves permission to relax.  Slowing down is not easy.  Our nervous systems are accustomed to the frantic pace of school and the impossible trick of balancing the personal and the professional.  Despite our best intentions it's never easy to give ourselves permission to take the time to breathe in the middle of the day when there's always so much pulling our attention away from the present moment.
I have not met one educator who is not exhausted from holding it together during the worst of the pandemic and what has followed.  We have done our best to hold on to rituals and routines to make sure our students feel safe in the midst of uncertainty.  We have doubled down on relationships and emotional well-being.  All while dealing with our own responses to stress and the dysregulation of those around us.  Whether we acknowledge it or not, we are all still adjusting to the current reality in this new stage of the pandemic.  It is my hope for all educators that this summer is to spend time with whatever it is that is most nourishing to your soul.
May we all be happy.
May we all be healthy.
May we all accept this moment, just as it is.
May we all find rest.'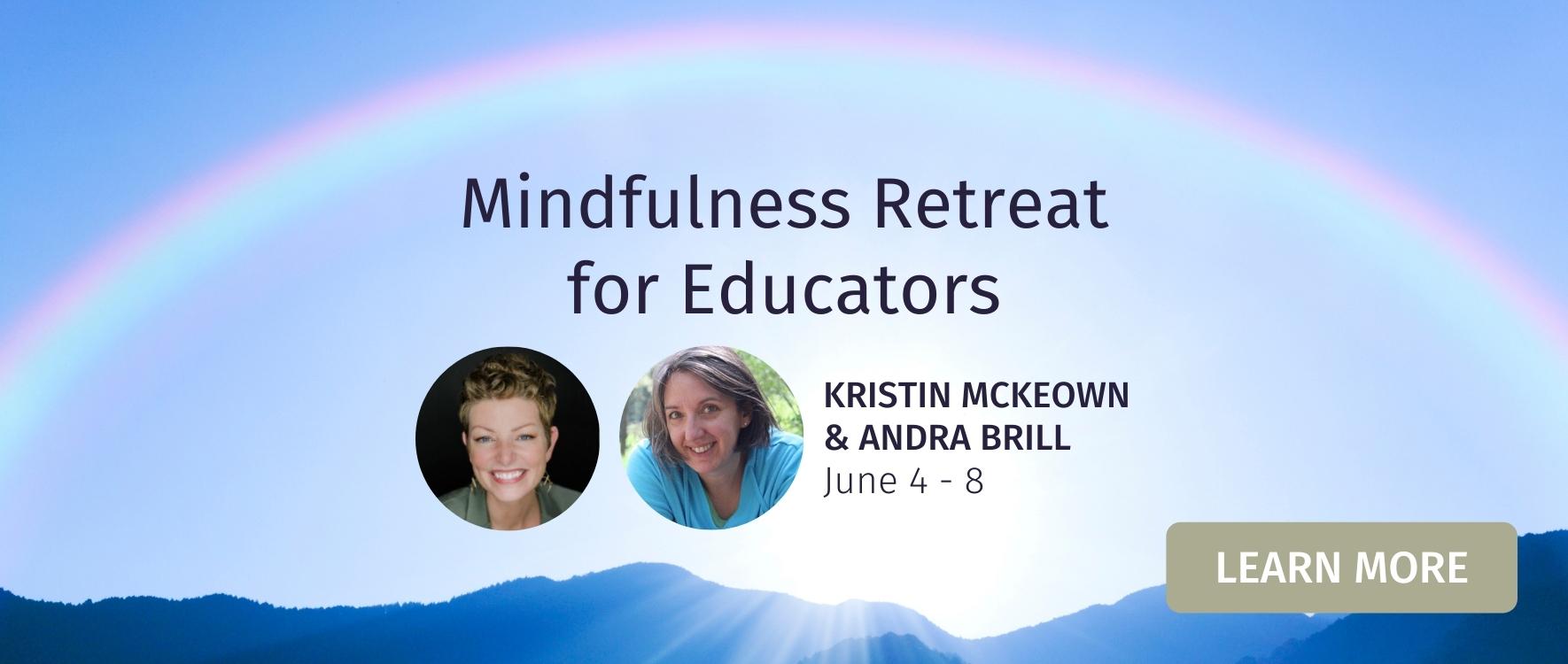 About the Author:  Andra Brill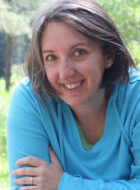 Andra Brill, Ph.D. (she/her) is a writer and innovator in the growing field of mindful education.  Her work, based on neuroscience, psychology, and Buddhist traditions, supports educators and families to create balance and well-being.  Before starting her own consulting firm, Andra spent many years as a literacy coach and early literacy specialist in public schools. She has served as senior faculty at Passageworks Institute since 2012 where she helped develop the Transformational Leadership Workshop and the Trainer of Trainers course for SMART in Education, an 8-week mindfulness course based on MBSR.  Currently, Andra is the Curriculum and Wellness Director for Bright Mind Enrichment and Schooling and an advisor to Whole School Mindfulness.  Andra is a passionate advocate for cultural responsiveness, justice, and equity in the communities she supports.
https://www.dralamountain.org/wp-content/uploads/2023/05/andra-140x190-1.jpeg
190
140
admin
https://www.dralamountain.org/wp-content/uploads/2023/05/Drala-logo-1.jpg
admin
2022-05-02 17:11:39
2023-05-09 13:38:09
May We All Be Well.  Especially Educators.