Now Offering Early-Bird Tuition at 33% Off
Given the speed and busyness of modern life it's more important than ever to make time to connect with your body, mind, and environment. It's in these moments of simple and direct connection that you can discover your deepest intentions to be of benefit to your friends, family, and society. Now imagine adding an assembly of wise and inspiring teachers, a community of like-minded individuals and the breathtaking beauty of Shambhala Mountain Center in the peak of summer.
Take a leap and immerse yourself in a culture of purpose, compassion, and celebration. Connect with your deepest aspiration. Envision an awakened world, and cultivate the skills to put practice into action in your personal, social, and professional life. Teachers from a variety of contemplative traditions will be leading the way in support of one common mission: putting wisdom in action.
Join Sakyong Mipham Rinpoche, Venerable Pannavati, Bishop Marc Andrus, Acharya Adam Lobel, Leslie Booker, and Acharya Fleet Maull for a 4-Day retreat unlike any other.
Wisdom in Action is a family-friendly event with a dedicated track just for kids. See the Wise Kids in Action section below for details.
Take a leap and immerse yourself in a culture of purpose, compassion, and celebration
July 27-31 at Shambhala Mountain Center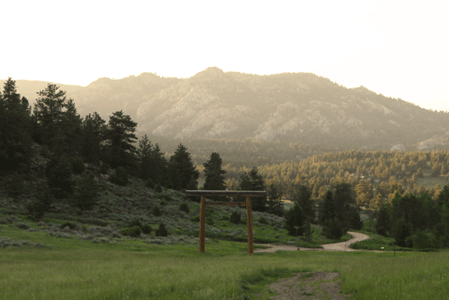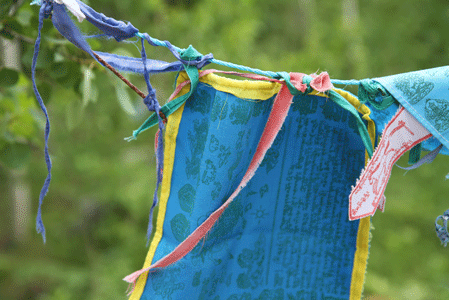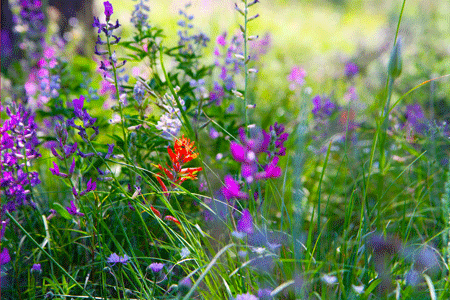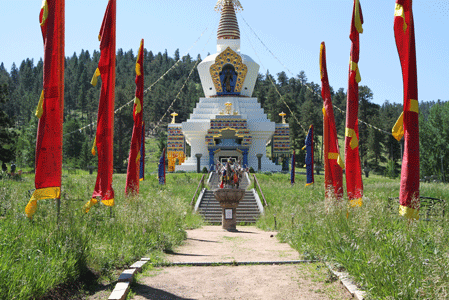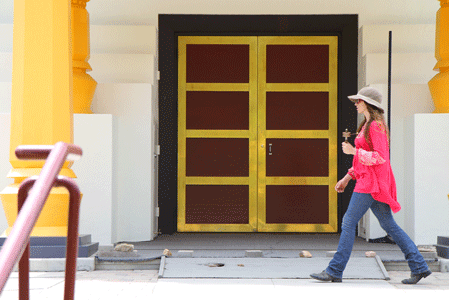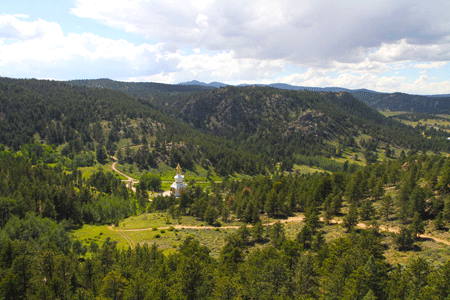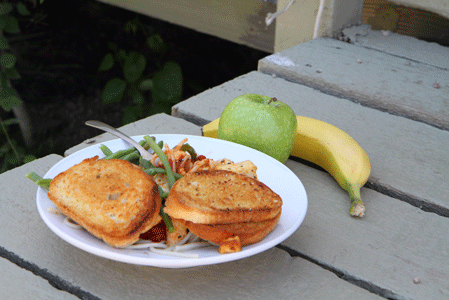 Photos by Jamie Woodworth, Paul Bennett and Todd Presson.
Wisdom in Action Teachers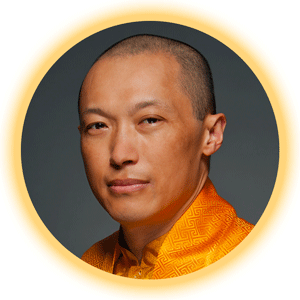 Sakyong Mipham Rinpoche
Sakyong Mipham Rinpoche is the head of the Shambhala lineage, which is grounded in the power of creating enlightened society in everyday life. With a unique blend of Eastern and Western perspectives, he teaches this way of social transformation throughout the world. In addition, he extends his vision to a number of humanitarian projects in Asia and the West. He is the author of the bestselling titles Running with the Mind of Meditation, Ruling Your World, and Turning the Mind into an Ally.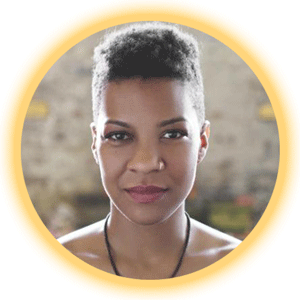 Leslie Booker
Booker is a facilitator, public speaker, consultant, and yoga teacher. Sharing the practices of Mindfulness and yoga to incarcerated and system-involved youth since 2007, she currently serves as the Director of Trainings for Lineage Project. Utilizing social justice principles and embodied wisdom practices, she also offers workshops on college campuses, national diversity trainings for yoga teachers, and retreats for refuge and resiliency for activists. Booker is on faculty for the Mindful Yoga and Meditation Training at Spirit Rock and also in their Community Dharma Leaders Training.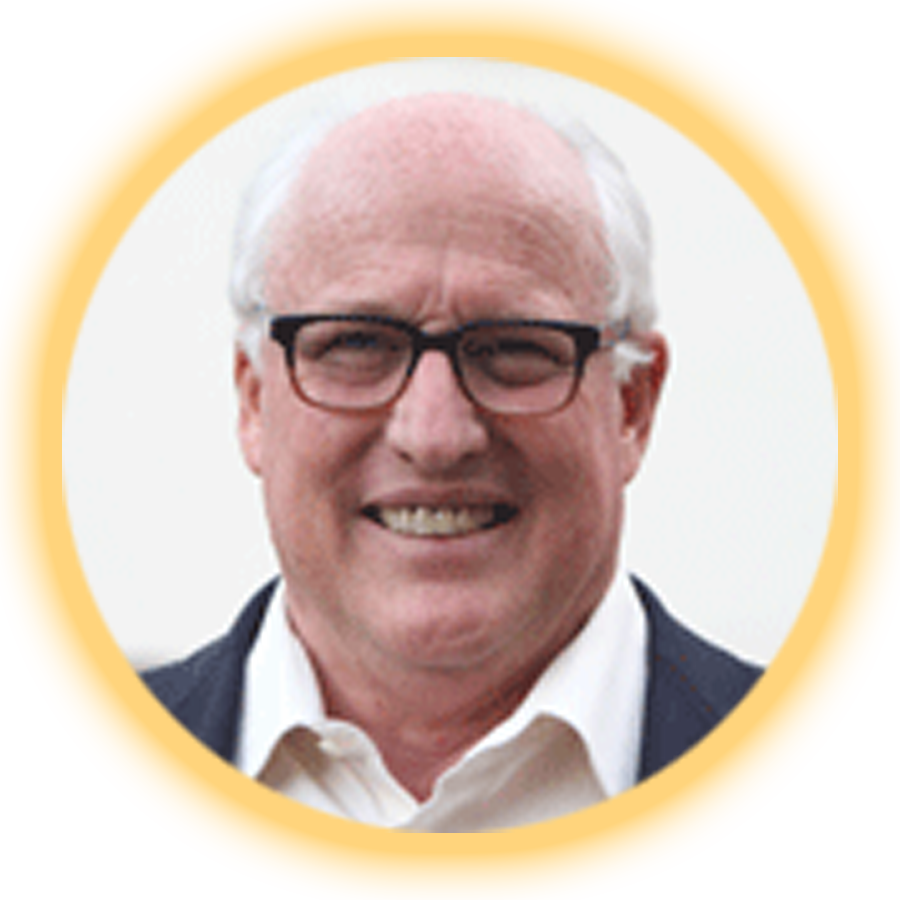 Acharya Daniel Hessey
Acharya Daniel Hessey has been a student of Shambhala Buddhism since 1971 and has taught extensively throughout the U.S. and South America. Since 2004, he has studied the I Ching with Eva Wong, a Taoist Qigong lineage holder and translator of classical Chinese texts. Dan is also a former director of Shambhala Mountain Center.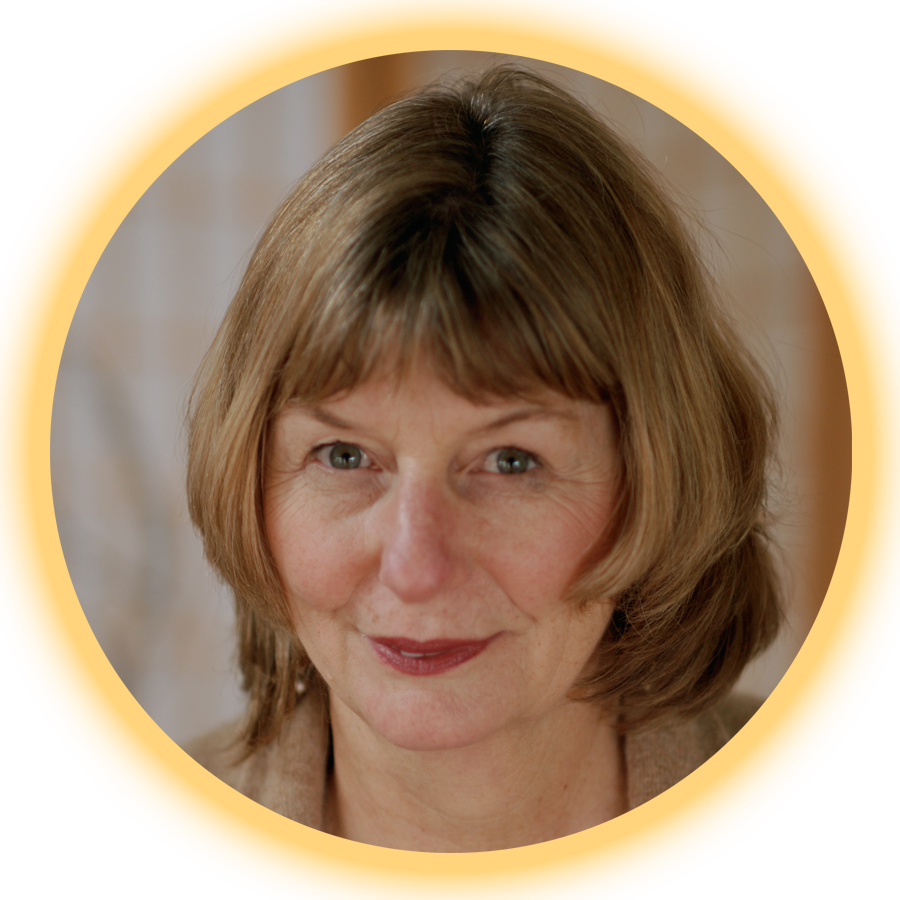 Acharya Melissa Moore
Melissa Moore, PhD., has been a Shambhalian since 1979. She received her Master's degree from Naropa and a PhD in Psychological Anthropology from California Institute of Integral Studies. She became an Acharya in 2012. Melissa was co- founding Director of The Karuna Training, a professional training in Contemplative Psychology offered throughout Europe and currently starting up in Northern California. Melissa is currently a Senior Executive of Family Service Agency (FSA) San Francisco and the founding Director of The Felton Institute since 2005.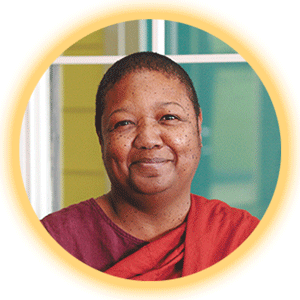 Venerable Pannavati
Ven. Dr. Pannavati, a former Christian pastor, is co-founder and co-Abbot of Embracing-Simplicity Hermitage in Hendersonville, NC. As a Buddhist monastic, she advocates on behalf of disempowered women and youth globally. She was a 2008 recipient of the Outstanding Buddhist Women's Award. Venerable is a founding circle director of Sisters of Compassionate Wisdom, a 21st century trans-lineage Buddhist Order and Sisterhood formed by Ani Drubgyuma in 2006. In 2011, Venerable adopted 10 "untouchable" villages in India, vowing to help them establish an egalitarian community based on Buddhist principles of conduct and livelihood. Ven. Pannavati founded My Place, Inc. in Hendersonville, NC, which has housed more than 75 homeless youth between the ages of 17 and 23 over the past 4 years. That effort has evolved into a separate 501(c)(3) which has its own academic platform, jobs training program, residential program and social enterprise, My Gluten Free Bread Company.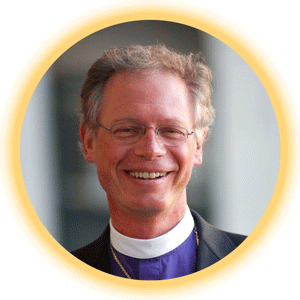 Bishop Marc Andrus
The Rt. Rev. Marc Handley Andrus is the eighth bishop of the Episcopal Diocese of California. He was installed as bishop in 2006 — a position of oversight for a diocese comprised of 27,000 communicants in Alameda, Contra Costa, Marin, San Francisco, and San Mateo Counties, and the cities of Los Altos and part of Palo Alto. Bishop Marc's leadership has focused on key issues related to peace and justice, including immigration reform, climate change, civil rights for LBGT persons, and health care. In 2013, Bishop Marc was a featured speaker at the Shambala Conference Creating Enlightened Society, an event hosted by Sakyong Mipham Rinpoche, and he has frequently presented at the Festival of Faiths in Louisville, KY.
Acharya Fleet Maull
Fleet Maull is an intrepid social activist/peacemaker and itinerant meditation teacher who travels the world leading retreats, peacemaker trainings, prison programs and transformational seminars. He is an empowered senior teacher in two Buddhist lineages, as an Acharya in the international Shambhala Buddhist Community and a Sensei in the Zen Peacemaker Order. Fleet is well known as a prison reform activist and the founder of Prison Mindfulness Institute (aka Prison Dharma Network) and the National Prison Hospice Association. He is also a sought after business consultant, trainer, executive coach working with business leaders in diverse industries to build healthy and sustainable enterprises with cultures grounded in mindfulness, emotional intelligence, transparency, accountability and integrity. Fleet offers similar training to the general public through his Radical Responsibility® and Radical Possibility™ Seminars in cities all across the United States.
Retreat Highlights:
Keynote talks and experiential workshops

with Lama Tsultrim Allione, Acharya Judith Simmer-Brown, Acharya Susan Skjei and Venerable Dr. Pannavati.

A White Tara lung with Acharya Judith Simmer-Brown

Mudra Space Awareness

with Mitra Lee Worley

Mindfulness Based Stress Reduction

with Shastri Janet Solyntjes

Total lunar eclipse viewing and night sky meditation

with Andrea Schweitzer

Ikebana

with Alexandra Shenpen, Sensei

Yoga

with Katharine Kaufman

Guided Meditations

with Shastri Holly Gayley
Preliminary Daily Schedule:
Retreat Tuition
Pre-Registration tuition (50% off) is in effect until March 13th. This does not apply to the cost of lodging. Please review some of our popular lodging options below or click register to see a complete lodging menu.
Pre-Registration Tuition now only $397 (50% off full tuition price)
Retreat Tuition
Early Bird tuition (33% Off) is in effect until July 1. This does not apply to the cost of lodging. Please review some of our popular lodging options below or click register to see a complete lodging menu.
Early Bird Tuition
Currently 33% Off
$537
Regular Tuition
Begins July 1
$800
Popular Lodging Options
Note: Price for Lodge Double is per person
Tent Double
$79 Per Night
Includes 3 Meals Per Day
Lodge Dorm
$109 Per Night
Includes 3 Meals Per Day
Lodge Double
$147 Per Night
Includes 3 Meals Per Day
Lodge Single
$209 Per Night
Includes 3 Meals Per Day
Wisdom in Action Financial Aid
Shambhala Mountain Center is offering financial assistance to individuals who would not otherwise be able to attend this retreat. Financial Aid is limited and awarded on a first-come, first-serve basis to eligible applicants. Once the financial aid allotments are granted exceptions will not be made, so please apply promptly. Click here to learn more and apply.
Wise Kids in Action
Wise Kids in Action is a parallel track to Wisdom in Action designed just for kids. It is an opportunity to connect with, explore, and celebrate the inherent wisdom of ourselves and others. Through the profound practices of meditation, yoga, and play we will engage with the following relationships:
how our own hearts and minds relate with the world through our sense perceptions,
how we relate with our own idea of ourselves,
how we relate to and communicate with others,
and how these relationships all contribute to the larger society.
Wise Kids in Action will follow the arc of the adult Wisdom In Action program. It will include experiential activities, discussions, movement, meditation instruction and practice, art, music, play, and the power of community.
This program is for children age 5 to 14. Young adults 15 and older should consider enrolling in the adult program.
To register your child, select "Registering for more than one person" at the top of the registration page. Select your lodging option. Then enter your child's information under "Additional Registrants" by clicking "Add child for same program".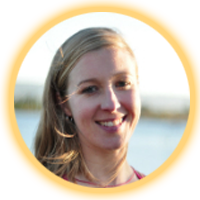 Wise Kids in Action Teacher Leslie Gossett
Leslie Gossett is the Director of Family and Children's Programming for Northern California Shambhala and founder of Be You Yoga and Mindfulness for Families and Children. She has worked with children for over 19 years. She is a certified yoga teacher for children and adults, a Meditation Guide in the Shambhala tradition, and a nanny to four amazing beings. She is dedicated to creating spaces for humans (and especially small ones) to connect with the strength and wisdom of their own hearts. She lives and works in the San Francisco Bay Area.
Preliminary Retreat Schedule
About Shambhala Mountain Center
Nestled high in the Colorado Rockies 2 hours north of Denver, Shambhala Mountain Center is a six-hundred-acre mountain valley retreat surrounded by native forests, gentle meadows and rocky peaks. Tamed by decades of use as a contemplative refuge, we provide a safe and supportive container for exploring paths of deepened awareness, personal wellbeing and societal transformation. For more than 40 years, extraordinary people have gathered here to experience Shambhala teachings and partake in over 100 year-round offerings featuring indigenous wisdom traditions, body awareness practices, contemplative arts, mindful living or other paths of personal transformation.
Click here to see our location in Google Maps.
Cancellation Policy
If you cancel your reservation more than 14 days prior to arrival, you will receive a full refund less a credit card processing fee of 5% of payment. If you cancel between 2 to 14 days prior to arrival, we will credit your payment towards another program at Shambhala Mountain Center to be used within 2 years. No refunds or credits are issued for cancellations received fewer than 48-hours prior to arrival. Click here to learn more about cancellations, rates, and payments.
Arrival Details
Registration takes place from 2– 5 pm on your program start date. All participants and volunteer staff must check in at our Guest Registration house. Please arrive before 5 pm to check in and settle into your accommodations. Your program begins with dinner, followed by an orientation. The Guest Registration house closes at 5:30 pm after which no one is available to provide information or orient you to your accommodations. All programs usually end at 12:30 pm on the program's departure date, followed by lunch. Further specifics regarding your program's schedule will be available upon arrival. If applicable, you will receive an email from the program coordinator in the week prior to your program with any additional information you may need.