The Beauty of Pristine Mind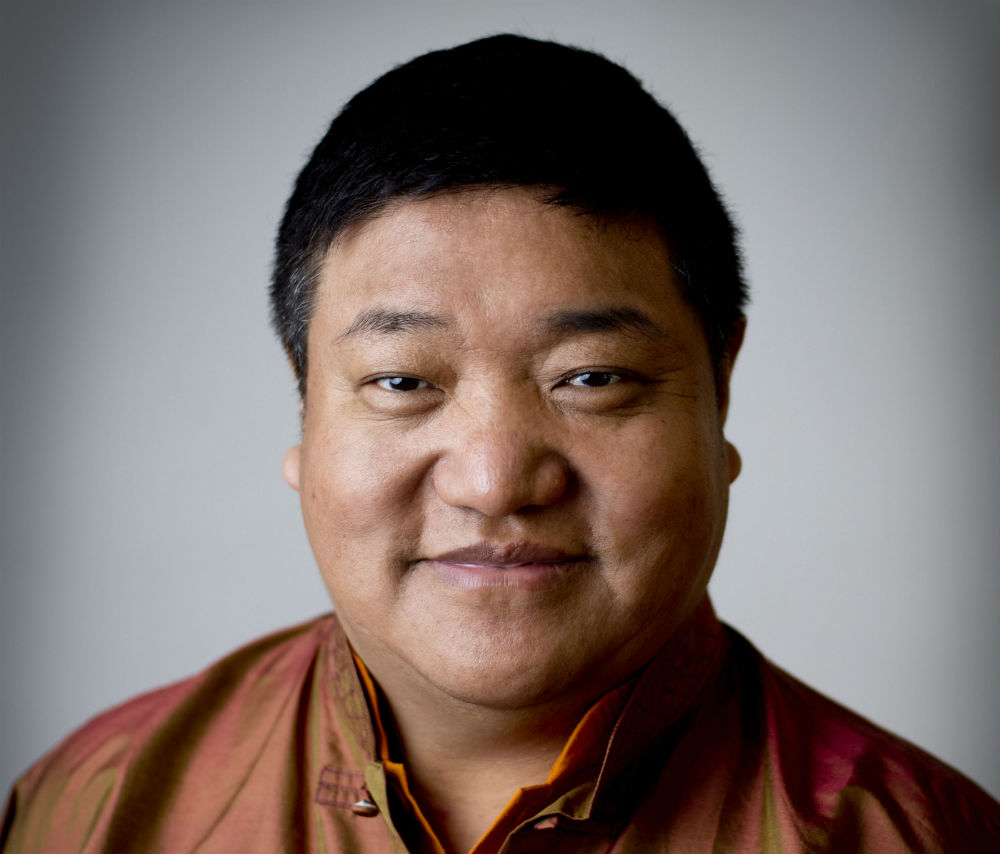 By Orgyen Chöwang //
At its core, our mind is pristine. Pristine Mind is a beautiful, naturally vibrant state, brimming with life, self-sustaining in its capacity to provide a dependable, inexhaustible source of happiness and joy.
Sadly, most of us do not realize the true nature of our mind. We have become disconnected from it. Pristine Mind becomes obscured by the mind's misperceptions and inner experiences—thoughts, feelings, beliefs, and judgments—that pollute its true nature. As a result, we live in a mind that leaves us insecure, alternating between times of happiness and sadness. This robs us of the ultimate experience of life, deeply connected and aware of this pristine state of mind.
In Pristine Mind we are not detached or withdrawn from the world. We do not need to reject worldly pleasures. In Pristine Mind we are far more present to the world than we have ever been before. We experience life's pleasures more robustly, work more effectively, and, above all, love more richly and more universally. Living in this way does not leave us dry and disconnected, but fills us with gratitude and energy. Our very life changes from one of fending off fear and despair to one of contentment, love, and splendor.
Fortunately, this happy state is in us right now. It is who we really are, so we can never really lose it. But in order to rediscover it, we must look for it in the right place. Any quest for unconditional happiness must begin with our own mind.
Excerpted from Orgyen Chowang Rinpoche's book Our Pristine Mind: A Practical Guide to Unconditional Happiness — now available from Shambhala Publications.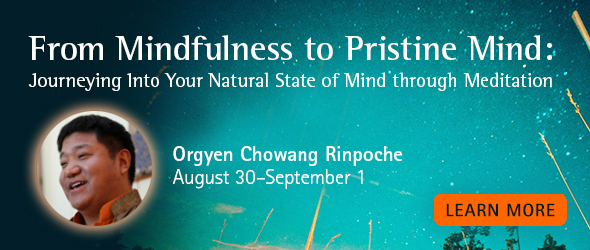 About the Author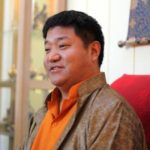 Orgyen Chowang Rinpoche is a meditation master in the Nyingma lineage of the Buddhist tradition. He studied for nine years at Larung Gar in Serta, eastern Tibet, with his teacher, Jigmed Phuntsok Rinpoche, who is widely acknowledged as one of the greatest Dzogchen meditation masters of the twentieth century. Orgyen Chowang Rinpoche lives in the San Francisco Bay Area and is the founder and spiritual director of Pristine Mind Foundation. He travels throughout the United States and around the world teaching a broad range of audiences—including those at universities, tech companies, and yoga studios—how they can improve their lives through meditation. Orgyen Chowang Rinpoche is the author of Our Pristine Mind: A Practical Guide to Unconditional Happiness — now available from Shambhala Publications.
https://www.dralamountain.org/wp-content/uploads/2023/05/DSC_9676-C.jpg
854
1000
admin
https://www.dralamountain.org/wp-content/uploads/2023/05/Drala-logo-1.jpg
admin
2019-08-13 18:03:43
2023-05-09 13:10:44
The Beauty of Pristine Mind