What is Karuna Training, and Why Should I Do It?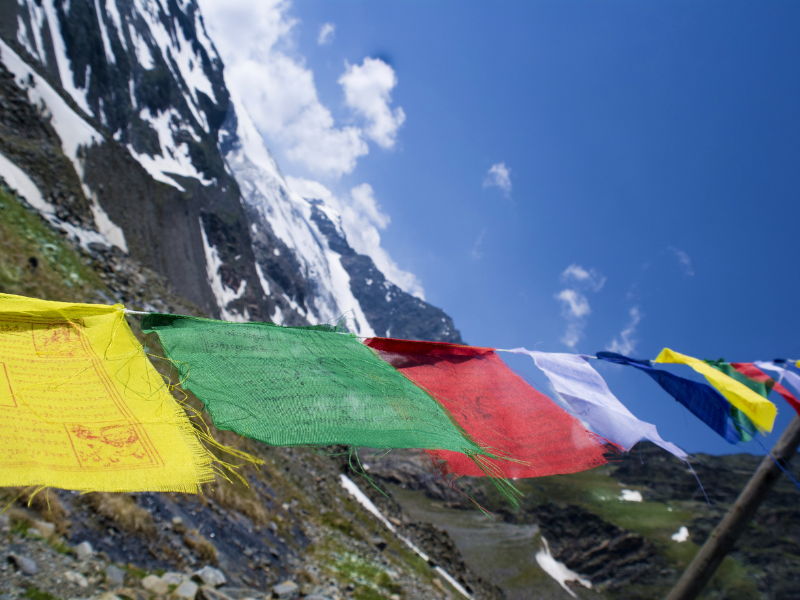 By Melissa Moore //
Chögyam Trungpa designed Maitri Space Awareness to be a portal into meeting energetic space directly and waking up to blessings that constantly descend in one's life. 
"Buddhist psychology is based on the notion that human beings are fundamentally good. Their most basic qualities are positive ones: openness, intelligence, and warmth" 
Chögyam Trungpa, The Sanity We Are Born With
Karuna Training is rooted in Buddhist teachings and offers an up-to-date trauma-informed curriculum that invites students into deep psychological processes. Karuna Training serves to anchor the teachings directly into each individual's life. If you're someone who aspires to look into yourself within a kind-hearted community, then Karuna is the place for you. 
During the pandemic, when in-person programs ceased, I contemplated closing the North American branch of Karuna Training. However,  the Albuquerque, LA, and Baltimore students requested that we continue meeting online, and so we did. They said, 'if we ever needed Karuna, it is now more than ever.' Along the way, we learned that pieces of the Karuna curriculum landed better in bite-size modules online. We're able to practice our heart-opening methodologies of compassionate exchange with no problem. 
Then, the Cameron Peak Fire occurred in the Fall of 2020 and devoured 17 buildings from the land of  Shambhala Mountain Center (SMC). One building lost was the pristine Maitri Space Awareness (MSA) building, and one MSA building was spared. I took the incident as a message;  the precious resource we still possess and the importance of preserving the lineage as conceived by Chögyam Trungpa. 
The Five Buddha Family Mandala is at the heart of Karuna's curriculum. In Karuna, participants embark on a personal inquiry into one's history of sanity while studying the mind-map of wisdom and confusion found in the Five Buddha Family Mandala. Karuna is medicine for these times because we exercise keeping our hearts wide open to the suffering of ourselves and others.
Karuna Training occurs over two years in a closed cohort model, meaning we journey with the same people. The study of emotional energies in relational patterns is one of the huge benefits of a cohort model. Participants turn their allegiance to kindness, compassion, and the potency of exchanging self with others. One does not need to be in a healing profession or be a Buddhist for Karuna Training to be valuable and life-transforming. 
Naropa University Contemplative Psychotherapy Program inspired the curriculum of Karuna Training. Karuna was first offered in Germany in 1996 and since then migrated through Europe to eight Countries.  In 2014 Karuna began the US in Northern California, and cohorts have occurred in Seattle, Albuquerque, Baltimore, and Los Angeles. Graduates possess a 300+ hour certificate in Contemplative Psychology with an emphasis in Compassionate Exchange.  Karuna does not train therapists. However, we teach contemplative care, open-heartedness, and genuine skills in working with others. 
Karuna is rooted in practices developed some 50+ years ago at Shambhala Mountain Center and other places in the Shambhala Buddhist Mandala.  Karuna Training has gone through many cycles of innovation in presenting the Maitri Space Awareness curriculum. We've found unique ways to transmit contemplative psychology in an ecumenical form. We create rituals that engage participants' voice, power, and awareness of human interconnectivity with the trees, greenery, and all the elements. 
Imagine exploring the wisdom of space, water, earth, fire, and wind by co-creating a natural mandala and asking the elements to be teachers. We learn to rest one's mind in the world's elemental magic and lay with the elemental energies; that is our starting point. Later, we take the Five Buddha Mandala inwardly to study the movement of one's emotional landscape and become familiar with our habits of contraction and expansion. Finally, we explore the exchange of the Five Buddha Families in exchanging self with others in the practice of Compassionate exchange.
The Karuna journey progresses through the Mahayana Buddhist path in a safe, kind, and integrative environment. Magic descends when we come present with awareness toward the everyday elemental magic of the Five Buddha Family Mandala. Karuna Training at Shambhala Mountain Center allows us to offer Maitri Space Awareness in the Buddha Family rooms.
The Karuna Journey is about TRUST, trusting we're not separate from the world's wisdom or our impact on one another. Through Karuna, we develop the intensity capacity to stay with difficult emotions without suppressing them or acting the emotion out. Karuna Training is a unique embodied journey utilizing the wisdom of our body, speech, and mind. 
We're enrolling for the 2022-2023 Hybrid Karuna Cohort, four in-person retreats at Shambhala Mountain Center, and six online programs over two years. If you are ready, take on the open-hearted life of Compassionate Exchange. The program begins in person on May 4 – 7, 2022, at Shambhala Mountain Center,  Red Feather, Colorado.

About the Author

Melissa Moore Ph.D. Co-founder of Karuna Training and steward of the North American Karuna training. Melissa has her MA in Contemplative psychotherapy from Naropa University in Boulder Colorado and her Ph.D. in Psychological Anthropology from the California Institute of Integral Studies.
She has been a student of Vajrayana Buddhism and Chogyam Trungpa Rinpoche since 1979. As Director of the Felton Institue for Research and Training in San Francisco (2005 – 2016) Melissa participated in community-based research for the most marginalized populations in California and trained front-line providers in mental health in Evidence-based practices, and the Mindfulness of Self-care.
https://www.dralamountain.org/wp-content/uploads/2021/06/2.png
600
800
admin
https://www.dralamountain.org/wp-content/uploads/2023/05/Drala-logo-1.jpg
admin
2021-07-06 08:47:41
2023-05-09 13:29:00
What is Karuna Training, and Why Should I Do It?