Insights From Four Days With Twenty Leaders Who Decided To Do Nothing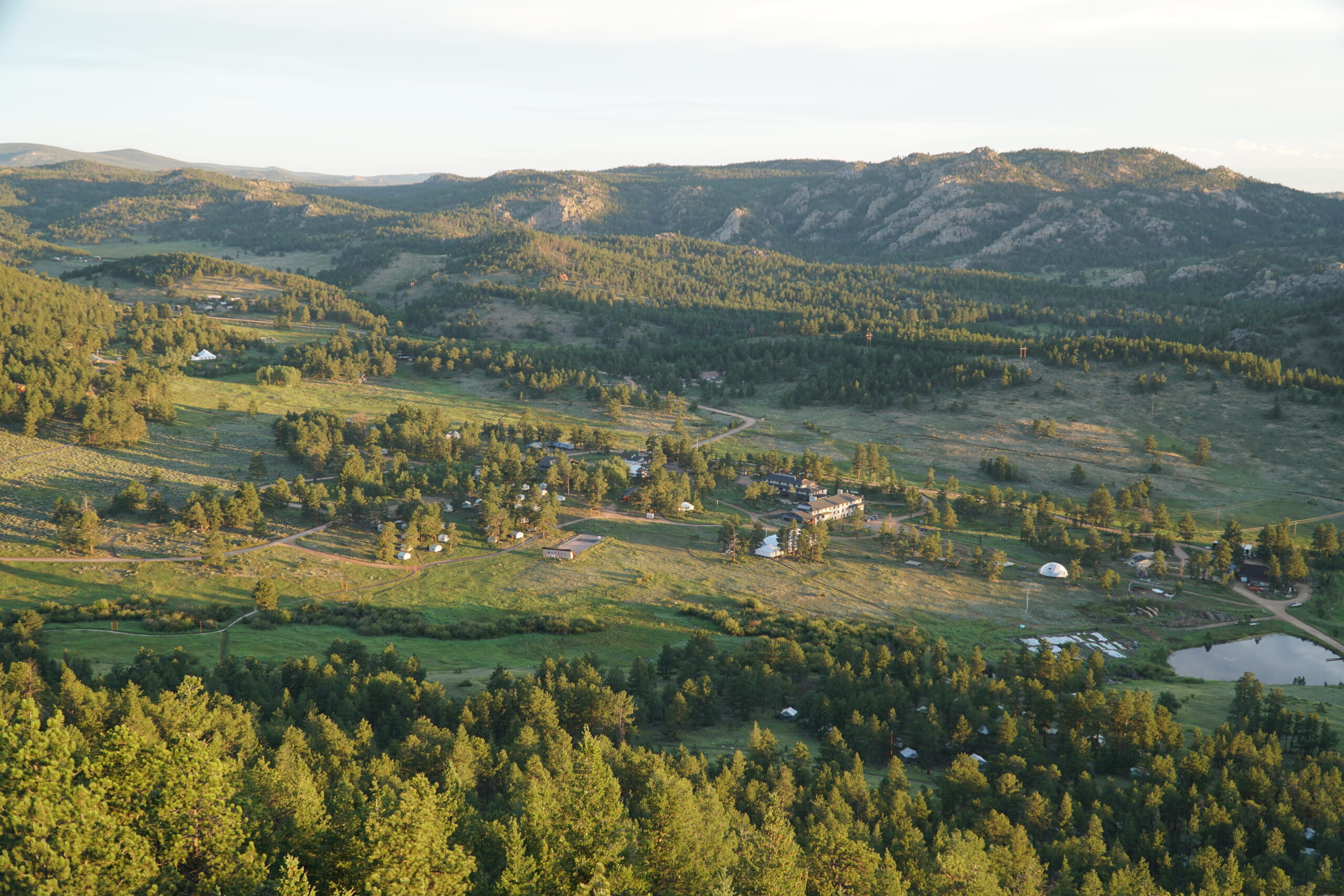 By Rob Dube //
The first donothing Leadership Silent Retreat was an unprecedented success. Last week I returned from hosting twenty leaders at the Shambhala Mountain Center in Red Feather Lakes, Colorado in the Rocky Mountains to share silence together. Against conventional wisdom, this group did not come to this "conference" to learn about the latest trends in business or their industry but instead, to learn about themselves. And they did it in silence together.
When I discuss the idea of being in silence for an extended period, I often start to notice people's eyes glaze over, and if that's you, please stay with me!
Why would a busy leader take time out of their week and make the financial investment to come together to sit in silence and donothing? To do so takes a willingness to think differently about life and business. These leaders are different; they are working on one of our most challenging skills—complete awareness and full presence in life. They realized, whether through nudging or curiosity, that for each of them, the path to success within their companies and their lives depends a great deal on how they show up each day. Having a personal practice that assures that they are at their best for their team members, their family, their friends, and the world at large is just the right thing to do. I do not believe many would argue with that!
The first day started mid-afternoon after everyone arrived and got settled into the simplicity and basicness of the retreat center. During the introductory sessions, the facilitator instructed the group on what would happen over the next few days. She also taught proper meditation techniques for sitting, walking, body scans, and mindful eating—all practices each member of the group would be engaging in during our time together. The following day, instruction continued and after lunch the group, 20 leaders—each of them people accustomed to being at the forefront and doing a lot of talking—were silent.
Personally, I've participated in numerous silent retreats ranging from 7 to 10 days in length, so I was especially sensitive to how the group might be feeling. I observed from the back of the room and wondered how they were all doing. I hoped that they were finding new strengths within themselves and slowly but surely cultivating true awareness and true presence.
The daily agenda went something like this:
Day 1: Participants arrived and settled in, and we gathered to set the stage for our time together. We introduced ourselves, enjoyed dinner, had a short wisdom talk, and meditated.
Day 2: We started the day with instruction and meditation, followed by breakfast and connecting. After lunch, we settled into silence. Our afternoon included instruction, walking and stretching practice, meditation, and wisdom talks.
Day 3: The day was entirely in silence and began with instruction, meditation, and breakfast. After a period of sitting, walking, and stretching practice, we had lunch and time to relax. Our afternoon consisted of instruction, small break-out groups for questions, meditation, and wisdom talks.
Day 4: Our last day began with instruction, meditation, and breakfast. We slowly came out of silence in the morning, followed by a group share. We enjoyed a final lunch together before departing.
Participants' feelings about their experience of the retreat were as individual as the people having them. Some found it difficult to mindfully walk at a snail's pace while others were angry that the group was asked to eat in silence. Nevertheless, all of the leaders participating came around to investigating more deeply why they were experiencing these different feelings. I noticed small breakthroughs take place. These small breakthroughs are just part of the journey, one little thing at a time that, over time, help us become more present and aware.
On the last morning, the group slowly came out of silence with instruction from the facilitator. It's a unique ritual that she guides groups through and never once have I found it to be less than profoundly impactful. In the end, the group sits in a circle and shares their insights from their time together. As they did, the tears were flowing with stories from each participant's small and significant insights alike. With greater awareness of why they are who they are – many learned to let go of some "baggage" they held onto so tightly over the years, others made peace with grudges held, became closer to their physical pain, and marveled at the simplicity of the silence and curiosity that they had nothing to do.
Of the 20 attendees, 16 expressed a desire to make this an annual commitment. They cited the importance of reminding themselves of how fragile each moment is and the importance of being HERE. Right HERE. Right NOW. Allowing life to unfold in front of them.
So here's a big question: how does all this relate to business? After all, the leaders who attended the retreat did so because they understood that it would pay off in their lives not just as individuals, but as leaders.
The thing that these leaders understood is that being fully present with other humans that work for and with us, is a game changer. Those people—our team members, our colleagues, the members of our business communities—feel our energy and presence. When they do, it is returned with natural gratitude. No surprise, this leads to stronger results. And, aside from all that, no one will argue, that showing up fully is just the right thing to do, whether it's in business or just in life.
I'm looking forward to hosting the next group of leaders this fall and will be sure to share my insights from their experience in a future post. In the meantime, I'd love to hear your thoughts!
This post originally appeared on Forbes.com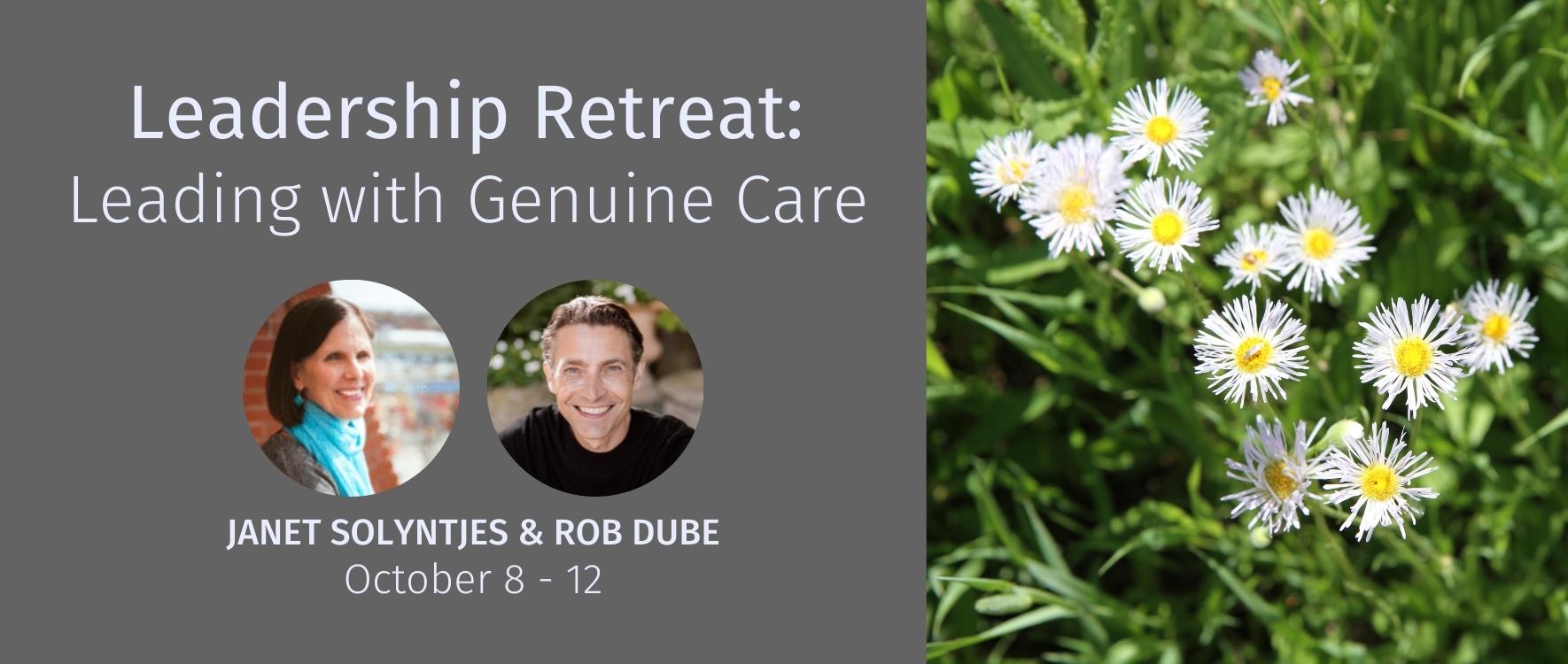 About Rob Dube | President, imageOne

imageOne is ranked one of Forbes Top 25 Small Businesses in America and #1 Top Workplace in Detroit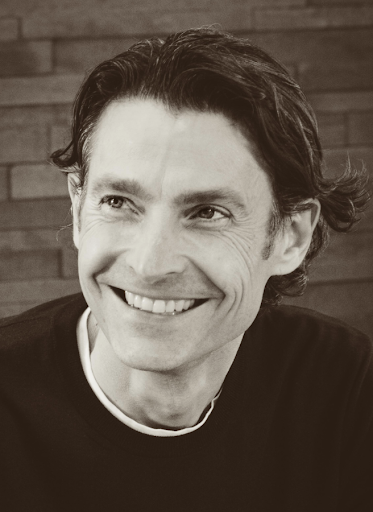 From Blow Pops to Forbes Best Small Companies! Rob started his first business in high school selling Blow Pops out of his locker. For the last 28 years, he's served as President and Co-founder of imageOne, ranked as one of the Top 25 Small Businesses in America on the 2017 list of Forbes Small Giants.
Throughout Rob's entrepreneurial journey, he's developed an unwavering passion for delivering extraordinary experiences that positively impact the lives of his team members, the goals of their customers, and the fabric of the community…A unique approach to business that has driven the company to success in its industry, and as a top workplace. imageOne is simply the best at helping clients optimize and manage print, automate business process, and secure documents and is well-known as an exceptional company, receiving local and national recognition for its multi-award-winning culture.
Rob is an avid meditator of 14 years, the author of a best-selling book, donothing,™ the most rewarding leadership challenge you will ever take, and organizer of the donothing™ workshops and leadership silent retreats.
https://www.dralamountain.org/wp-content/uploads/2023/05/CJR01804-scaled.jpg
1707
2560
admin
https://www.dralamountain.org/wp-content/uploads/2023/05/Drala-logo-1.jpg
admin
2019-03-25 16:15:03
2023-05-09 13:18:49
Insights From Four Days With Twenty Leaders Who Decided To Do Nothing