Go On A Silent Retreat? You've Got To Be Kidding!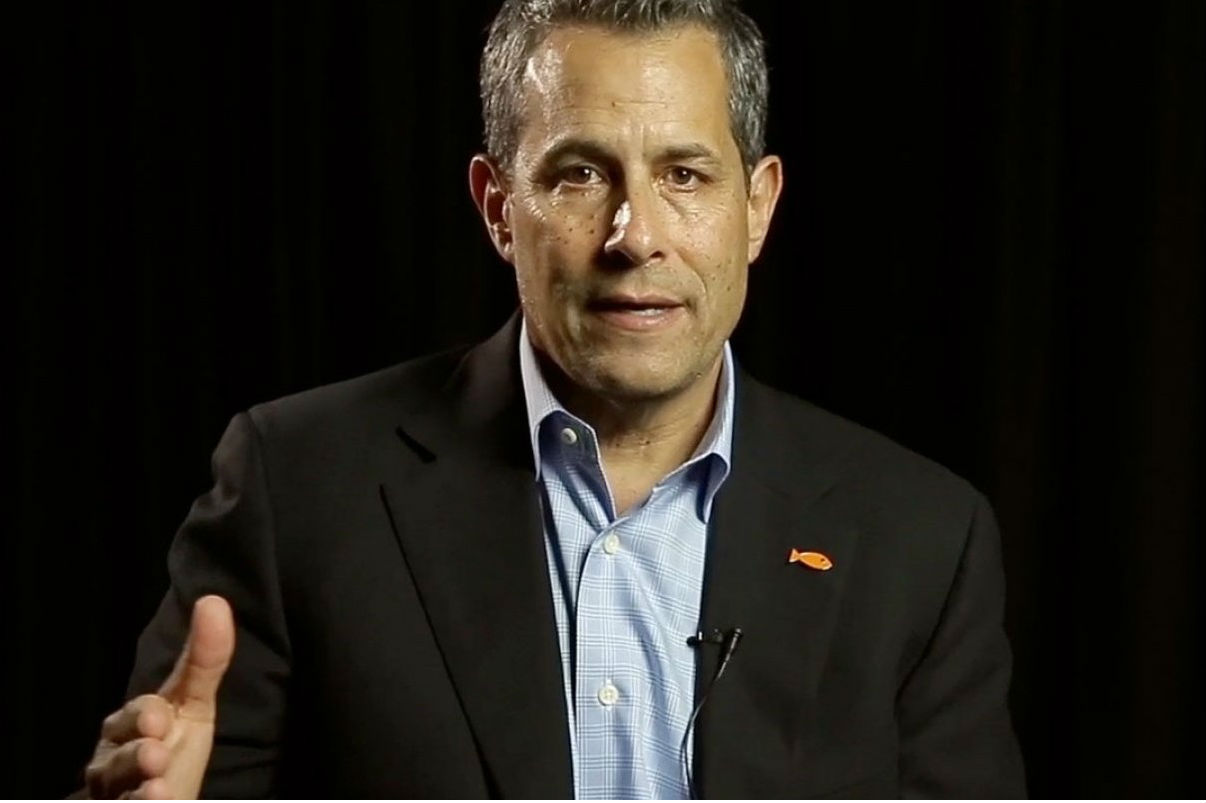 By Paul Spiegelman //
Like most of you, the thought of going to some remote spot and not talking to anyone for several days was not at all appealing.  Neither was the idea that I would need to turn off my phone and completely disconnect.
So you could imagine the anxiety as I took the two-hour drive from the Denver airport to the Shambhala Mountain Retreat in Red Feather Lakes, Colorado last Monday.
I had been invited, along with about 15 other business leaders, to attend a "transformative experience" by Rob Dube, author of donothing: The Most Rewarding Leadership Challenge You'll Ever Take.  Rob is a long-time member of the Small Giants Community, a devotee of meditation, and a good friend.  Though I have to admit I never would have agreed to do something like this, I wanted to support Rob.  When we got to the retreat and went around the room, I found that most of the attendees were nervous participants as well.  But here we were.
In the weeks leading up to the event, I wasn't too concerned about the silence part.  I like to be quiet. I'm a certified introvert, and I don't mind being alone. But I was freaked out by the idea that I would have to turn off my phone.  I don't think I've turned off my phone since the first Blackberry came out and it has never left my side (though now I have an iPhone). I didn't even know how to use an "out of office" message on my email.  I've always prided myself on being available. I'm the type that doesn't check out on vacation…I'm the guy hiding in the closet checking my messages or searching for a WiFi signal on a cruise ship.
I didn't say any of this was good.  It's just who I am. Maybe I thought people needed me.  Maybe I thought I needed connection.  Maybe I thought this crazy world of ours was going to fall apart over the next four days.
But here I was on Monday afternoon sitting in a retreat center with a group of people, a few of whom I knew and many I didn't.  I had courageously left my phone in my room. Take a deep breath, Paul. You'll be ok.
During our first afternoon, we were introduced to each other and to our teacher, Janet.  She was sitting on a meditation cushion at the front of the room with beautiful posture.  Most of the group also found their way to the cushions, albeit didn't look as comfortable.  I took the option of a chair, as I had meditated before and my lower back issues and lack of overall flexibility made sitting on the floor quite difficult.  I found myself sizing up the people in the group right away, probably being more judgemental than I should have been, but something some of us naturally do when meeting new people.
That first afternoon and evening was basically an orientation to the retreat, an introduction to meditation and a review of the agenda.  We wouldn't go "silent" until Tuesday afternoon, so we'd have a few meals to get to know each other. We were told the rules of our stay, though clearly it was the honor system.  Not only were we asked not to look at our phones, but there was to be no reading and no writing.  The point was to be alone with our thoughts and experiences. Are you joking? How am I supposed to get to sleep at night? That was actually the hardest part. That time between 8pm (when our sessions were over) and when I drifted off to sleep. Some took walks. I did push-ups and sit-ups. I even took a bath one night (for the first time since I was 5).  One guy said he can't remember the last time he flossed his teeth three days in a row.
I woke up early on day two and decided to take a short walk to what is called a "Stupa," a monument from Buddhist tradition that had been erected about half a mile away in the woods.  Even though it was already spring, snowflakes were falling. And I came upon a beautiful group of deer who could care less that I was there. I entered this beautiful structure and sat alone in a small room.  It occurred to me that the meaning of this place had little to do with religion or a higher power, but somehow about the power of oneself.
The second day was a combination of listening to messages of our teacher, some stretching, a little yoga and meditation. Lots of meditation. Sitting meditation. Walking meditation. Lying down meditation. Each method was another version of being "aware," our breath as we sit, our feet as we walk, or our various body parts touching the floor where we lie.  The point is not to ignore the racing thoughts that all of us have, but to recognize them as quickly as possible and go back to the object of focus. Not an easy thing to do, but that's why they call it "training" the mind.
By mid-afternoon on that day, we were ready to become silent.  Of course, that meant no talking. But it also meant that you couldn't make eye contact with anyone.  That we'd be eating at the same communal table but eating in solitary. That we shouldn't open the door for someone walking behind us…it was as if no one else was there.
Selfishly, I loved this part.  I didn't have to worry about small talk, and I could leave the table as soon as I was done eating.  They say that when you eat alone, you notice how clumsy you are with a knife or fork, you appreciate your food more, and have a greater sense of taste.  I will admit that while I don't normally eat grilled cheese sandwiches or bacon, I can't recall such joy in eating as during those moments.
Since we had a long break after lunch, I ventured out on another hike.  This time, however, the sun was bright and the landscape serene. I hiked up to a destination they called the "point" on top of a hill.  I stayed there for 30 minutes taking in the sun and the scenery and experienced the first of several special "moments" during my time at the retreat.  I noticed a very small purple flower in the ground. While that wasn't unusual, I noticed that there were no other flowers anywhere in sight. Only rocks and dirt. I sat there thinking….what does this flower represent? Was it my family? The younger brother I lost 13 years ago? I concluded that the flower was me. The flower was alive, content, and basking in the sun.  Maybe it is okay to be alone.
It reminded me of a tree I used to see off the side of the 405 freeway in Los Angeles growing up.  It was high on a mountain and it was by itself. We nicknamed it the "lonely tree" and would talk about it over the years every time we drove by.  Maybe lonely doesn't need to mean alone.
On the final day, it was snowing again in the morning and it then turned to bright sunshine.  Kind of like we had experienced all of the seasons in the span of four days. When you can't talk, read or write, everything you notice seems to be more vibrant. A squirrel or bird; the scent of a kitchen in preparation; the thoughts and contemplation in your head.
I was sitting outside of the meeting room waiting for the chime to alert us that it was time to come in for our final session before breaking our silence.  Another flower caught my eye.  This one was part of two beautiful arrangements that were placed next to the entry door.  This time, the flower that I was focused on was drooping, in fact the only one of the bunch to do so.  I had felt so empowered over the last few days that I actually attempted to raise that flower with my mind.  That didn't work.  So I started to ruminate about what that flower might represent, much like the one on the hill.  But this one was down.  It was sad.
I couldn't help but think that this flower was delivering a message to me.  That maybe at this point in my life and career (I'm about to turn 60), my purpose in life is to lift others, to serve others and to have an impact by helping them rise up.  And maybe this forced method of making me look internally was giving me the chance to turn my attention from myself to other people.
Our final session was amazing.  We came out of silence gradually, first whispering in small groups, then sharing in a large circle what the time at the retreat had meant for us.  As I listened to my colleagues, I got mad at myself for any earlier judgments I had made.  They were too a person—compassionate, vulnerable and visibly impacted…lots of tears and life stories that would never normally be shared with a group of people you just met.  It made me realize that while I was there for me, I would have no other opportunity like this to learn that everyone there was actually just like me.  All real, all flawed, all searching for how to be better.
In addition to the self-reflection, the teachings from our teacher, Janet Solyntjes, were profound.  She told stories and read poems.  She talked about how meditation can train not only the mind, but can teach the heart about loving-kindness.  About how while we all have people we like and others we don't, everyone deserves to be safe, happy, healthy and at peace.
When we were dismissed to go and I jumped in the car for the two-hour ride back to the airport, I really surprised myself.  I didn't pick up my phone.  I just wanted to keep this wonderful solitude going for a bit longer.
When I finally did connect, as you can imagine, the world didn't change and no one had been clamoring for my attention.  Of course, I missed my family and was grateful they allowed me to do this.  I trust the benefit to them is that when I am home, I will be more present with them.
My work colleagues probably loved the break from Paul bothering them all the time, but I hope that they will see the benefit to them from me gaining more insight into myself and how it impacts my relationships with others.
For those of you that are skeptical, I highly recommend you take the time to do something like this.  Hey –  entrepreneurs are risk-takers anyway…what's a few days out that could be truly transformative?
At home now, I'm not as quick to pick up the phone and if I'm eating alone I don't grab a newspaper or magazine.  I've restarted my meditation practice and I'm enjoying early mornings before the rest of the family wakes up.
My greatest gift was concluding that the "lonely" tree in Los Angeles needs a new name.  It is still there, and it is still the only tree around.  But it is not lonely.  It is safe.  It is happy.  It is healthy.  And it is at peace.
This post originally appeared on Forbes.com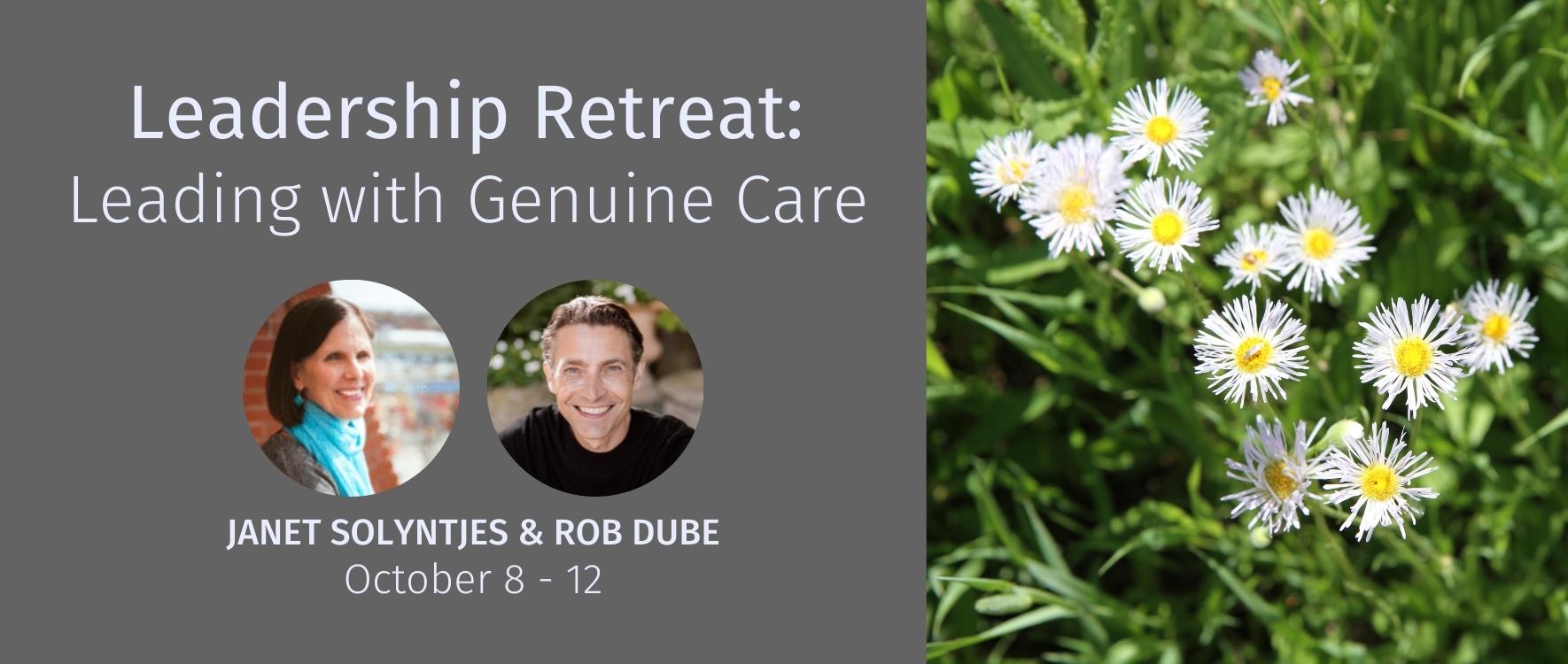 About the Author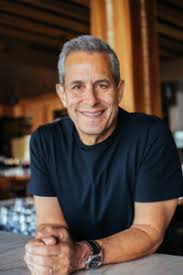 Paul Spiegelman is the co-founder of the Small Giants Community, an organization dedicated to identifying, connecting, and developing purpose-driven business leaders. He is the former chief culture officer of Stericycle, the co-founder and former CEO of BerylHealth and the founder and chairman of The Beryl Institute. Paul is a New York Times best-selling author and has been honored with the Ernst & Young Entrepreneur of the Year award. Paul is a sought-after speaker and author on leadership, employee engagement, entrepreneurship, culture, and leading a purpose-driven life. He has made many radio and TV appearances and his views have been featured in the Wall Street Journal, Inc. Magazine, and he is currently a columnist for Forbes.com. Paul practiced law for two years prior to starting BerylHealth. He holds a bachelor's degree in history from UCLA and a law degree from Southwestern University. You can read more about Paul at www.paulspiegelman.com.
https://www.dralamountain.org/wp-content/uploads/2023/05/PaulSpiegelman_InstillValues-pano_27689-1940x800x.jpg
803
1206
admin
https://www.dralamountain.org/wp-content/uploads/2023/05/Drala-logo-1.jpg
admin
2019-02-06 00:20:26
2023-05-09 13:18:14
Go On A Silent Retreat? You've Got To Be Kidding!