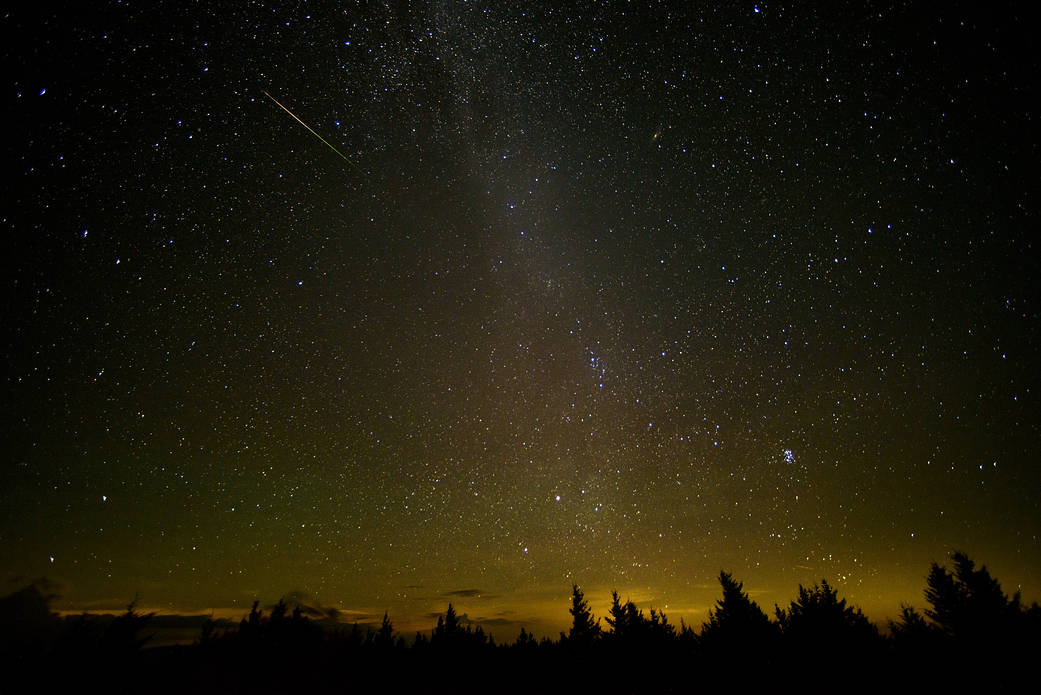 by:  Andrea Schweitzer                                   Night sky photo credit:  NASA Bill Ingalls
"People underestimate the stars and the connectedness they bring between
spirit and matter. More often than not, when lost, we seek solitude in
staring into the darkness hoping something speaks back to us, usually
through a feeling, a thought or a rare occurrence of a shooting star."
-Nikki Rowe
This week is the peak of the summer Perseid meteor shower.  Falling stars
are likely to be visible in a dark sky all week, and especially on the
night of August 12-13.
If you can find a dark location, away from city lights (or at least away
from street lights and porch lights), linger outside and look up.  Take in
the beauty of the stars and enjoy a quiet moment with the universe.
The Moon is in its crescent phase, setting to the west in the evening.
This allows pleasant dark conditions ideal for star gazing and hopefully
catching a glimpse of a meteor alight in the upper atmosphere.
This August shower is seeded from a passing comet, Swift-Tuttle, which
looped around the Sun back in 1992 and left a trail of dust behind its
comet tail.
"I like to consider myself a star – a star, that when you look in the sky,
it's always there. And on a clear night … a shooting star comes by, and
get a little thrill, and you make a little wish. You need both types of
stars, the shooting and the constant stars. The heavens include them all."
–  James Belushi
My wish for you is that you catch a falling star this week – or even if
you don't, that you may enjoy the calmness of the steady stars above.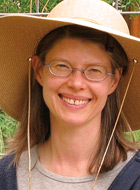 Andrea Schweitzer, PhD, is an astronomer with the Little Thompson Observatory in Colorado and a professor of physical sciences for Western Governors University. Having collaborated with NASA on programs such as the Hubble Space Telescope and the Voyager missions, she balances her work with her personal practices of stargazing, yoga, and meditation.
https://www.dralamountain.org/wp-content/uploads/2023/05/Meteor-shower-NASA-Bill-Ingalls.jpg
695
1041
admin
https://www.dralamountain.org/wp-content/uploads/2023/05/Drala-logo-1.jpg
admin
2021-08-11 14:33:45
2023-05-09 13:29:34
Catch a falling star