by:  Katharine Kaufman
A retreat has a beginning, middle, and end to it and certain things are bound to happen during these phases. 
I listen to a chef on the radio. First thing to teach novice chefs is: mise-en-place. This means to gather and put all the ingredients and tools you'll need for the recipe in one place and also to prepare them. Chop, grate, stir. This is the beginning. She said the new chefs want to rush to make the recipe without preparing. 

I have packed and traveled and checked in, removed my shoes, and lined them up with the others and am standing outside the meditation hall. There is one thing left I need to do to begin. My meditation cushion. I need to find a place to sit down and wait.

"Stay in the middle of the event and listen for messages there," Barbara Dilley, my friend, and a contemplative dance mentor said to a group of us. I wrote it down and pasted the instructions on the inside cover of my notebook. 

"Don't grasp for the future or lean into the past." That's another classical mediation instruction someone will tell you, if pressed. 
I'm happy to be told such secret things about meditation and life. And as I try to catch hold, to figure it out, like now, I yawn, like I'm yawning now. My mind flies away. What does that even mean!?       
Middles are hard. That's where the plateau lives. I am neither here nor there. In the middle of retreat Zen teacher and friend, Annabelle Boissevain, said, "It's like I am standing on my head, and everything is falling out of my pockets."  

The poet David Whyte talks about how the world is inviting us constantly to translate it into writing. An open invitation. ** Perhaps that's what the middle is, the present moment calling to us.
This body too. I listen for messages. The cracks and tightnesses, pain and insights my experience brings to me are inviting me to listen. Usually, once I am listening, what to do about it is straight forward. Sharpness shoots into my right shoulder and catches when I raise my arm. I close my eyes. I'll go slower this time. And this time I'll pause at the cusp of the catch and breathe here. The shoulder asks me to stop pushing it; recruit the scapula. The back pain reminds me to rest. The eye twitch tells me close your eyes. The neck: Talk, draw, write, take a walk, move around, play, cry. Rest.
Maybe the information is muddled, locked in. Or the information comes later that afternoon, in three days, five years, twenty- five— 

Then, well, there's the end. (I can't even write the word "end" without a little cry). The end is the most tender of all.

When I was preparing my things and driving to my first meditation overnight retreat, I was so scared. But somewhere in my mind I knew that once I made it to sitting on the meditation cushion, I'd find my place. It would be alright. I would be alright. When I arrive, a woman I never met said, "Looks like that spot is empty." She gestured to an empty cushion with people on either side. I take off my shoes and line the heels up next to the other boots, shoes, sandals. I bow to my cushion, turn, and bow to the others. I sit in the middle of the cushion. In the middle of the event.
Join Katharine in 2023!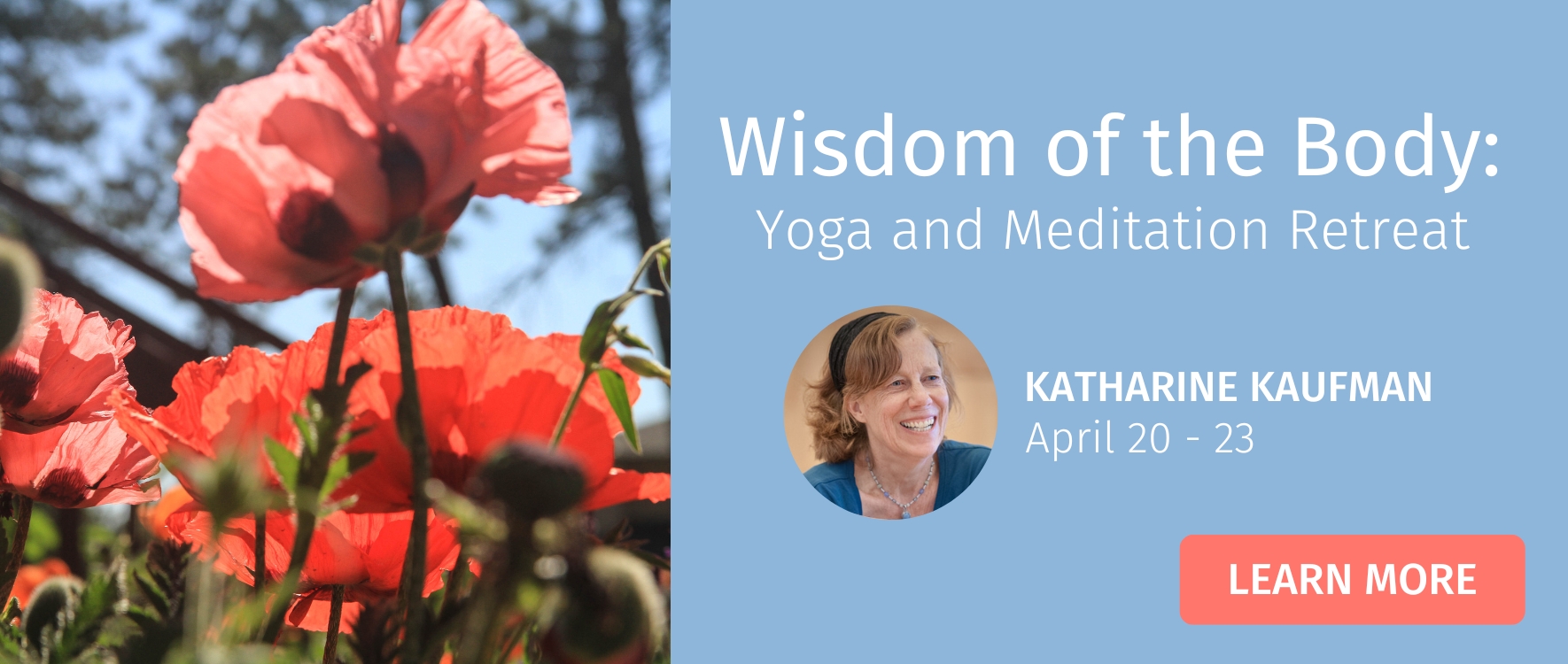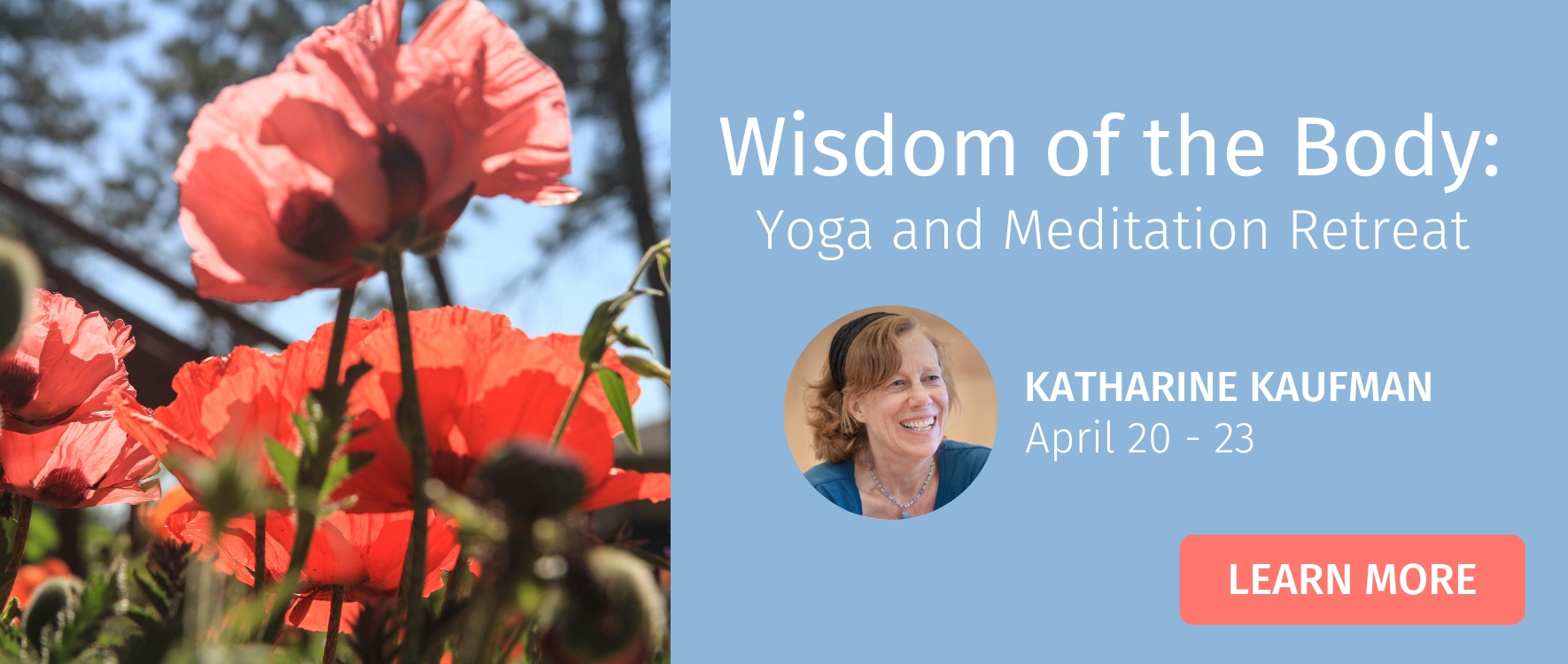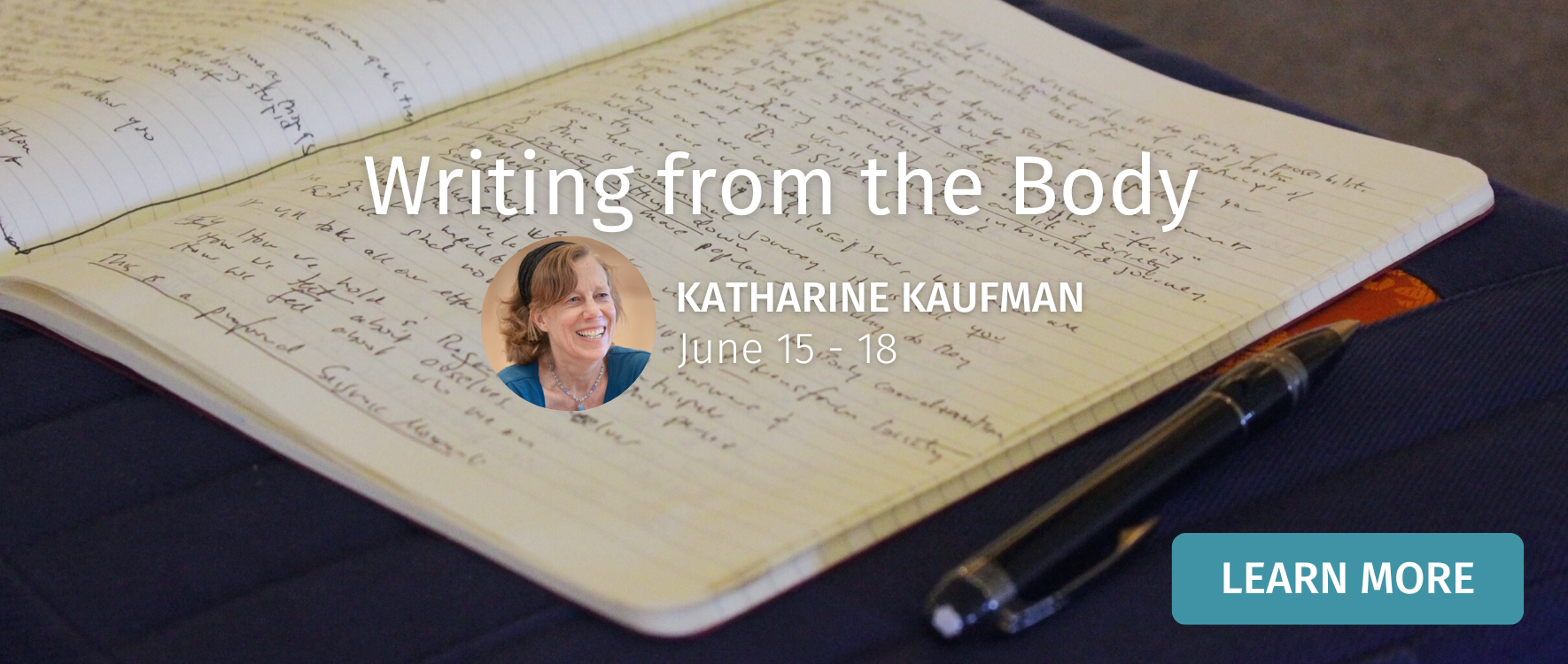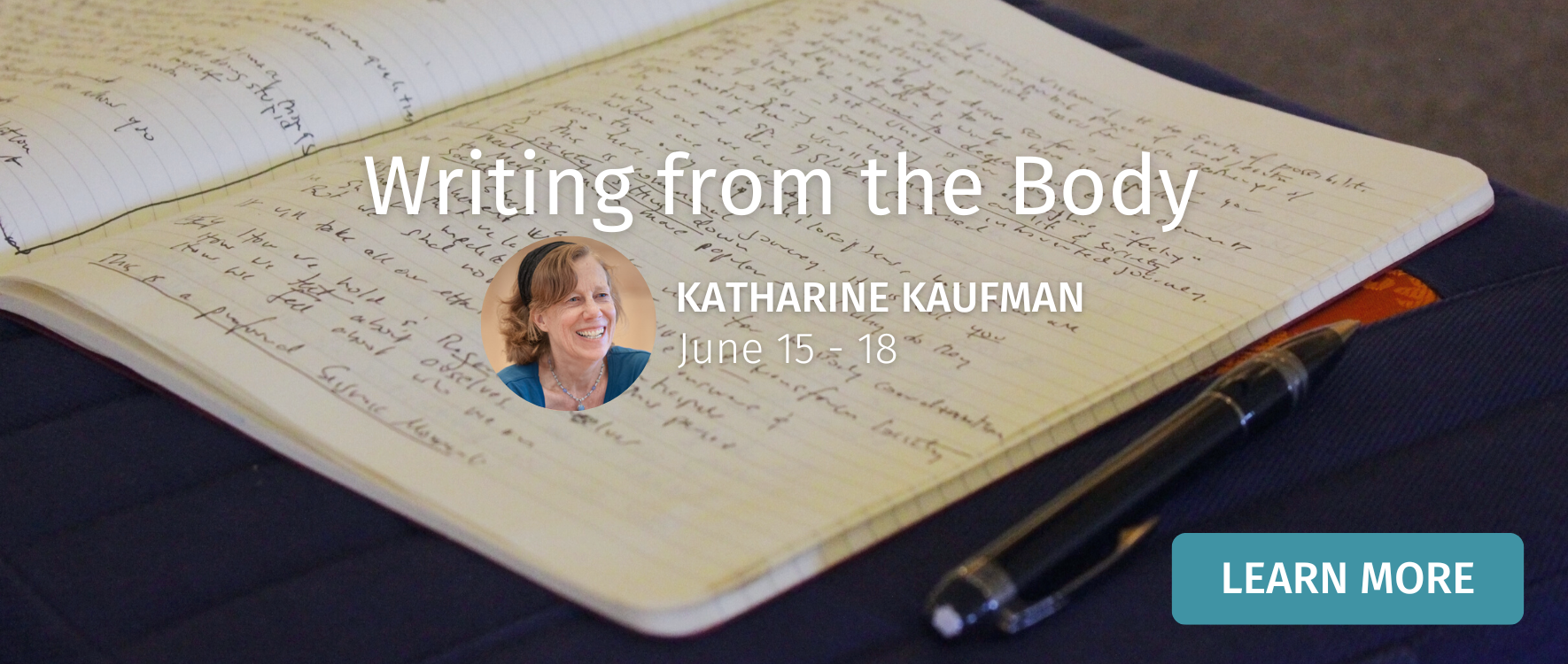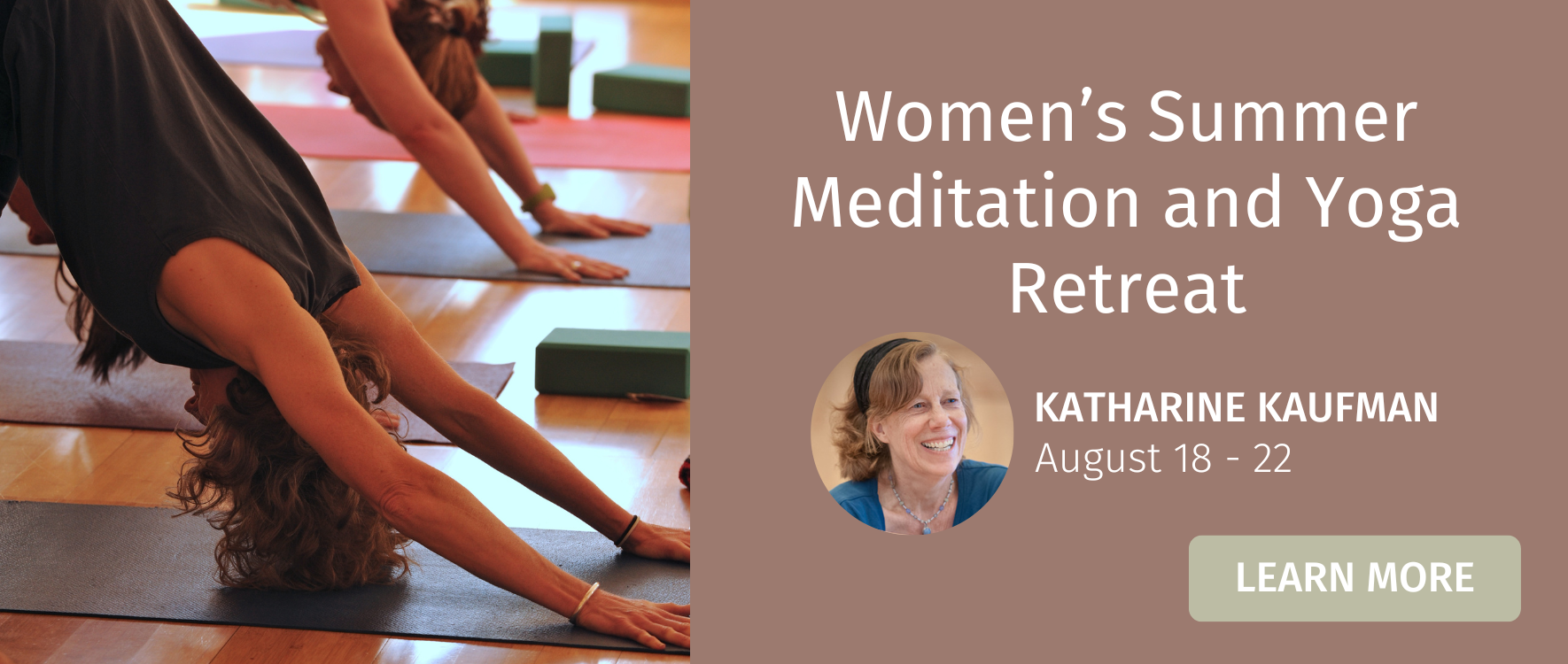 About Katharine Kaufman
Katharine teaches Yoga, meditation, writing workshops, and contemplative dance in Boulder County, at Shambhala Mountain Center in Colorado and online.   She studied Yoga in Mysore, South India, and taught for many years at The Yoga Workshop and Studio Be in Boulder. Katharine is an adjunct professor at Naropa University. She holds MFAs in Performance/Choreography and Writing/Poetics. Katharine is priest ordained in the Soto Zen lineage of Kobun Chino and Vanja Palmers, Roshis.
Photo credits:  Featured image:  Barb Colombo; Author photo:  Karen O'Hern
https://www.dralamountain.org/wp-content/uploads/2023/05/text-1641856319278.png
65
209
admin
https://www.dralamountain.org/wp-content/uploads/2023/05/Drala-logo-1.jpg
admin
2022-01-06 22:46:39
2023-05-09 13:33:21
An Invitation