Embodied Listening: An Interview with Hope Martin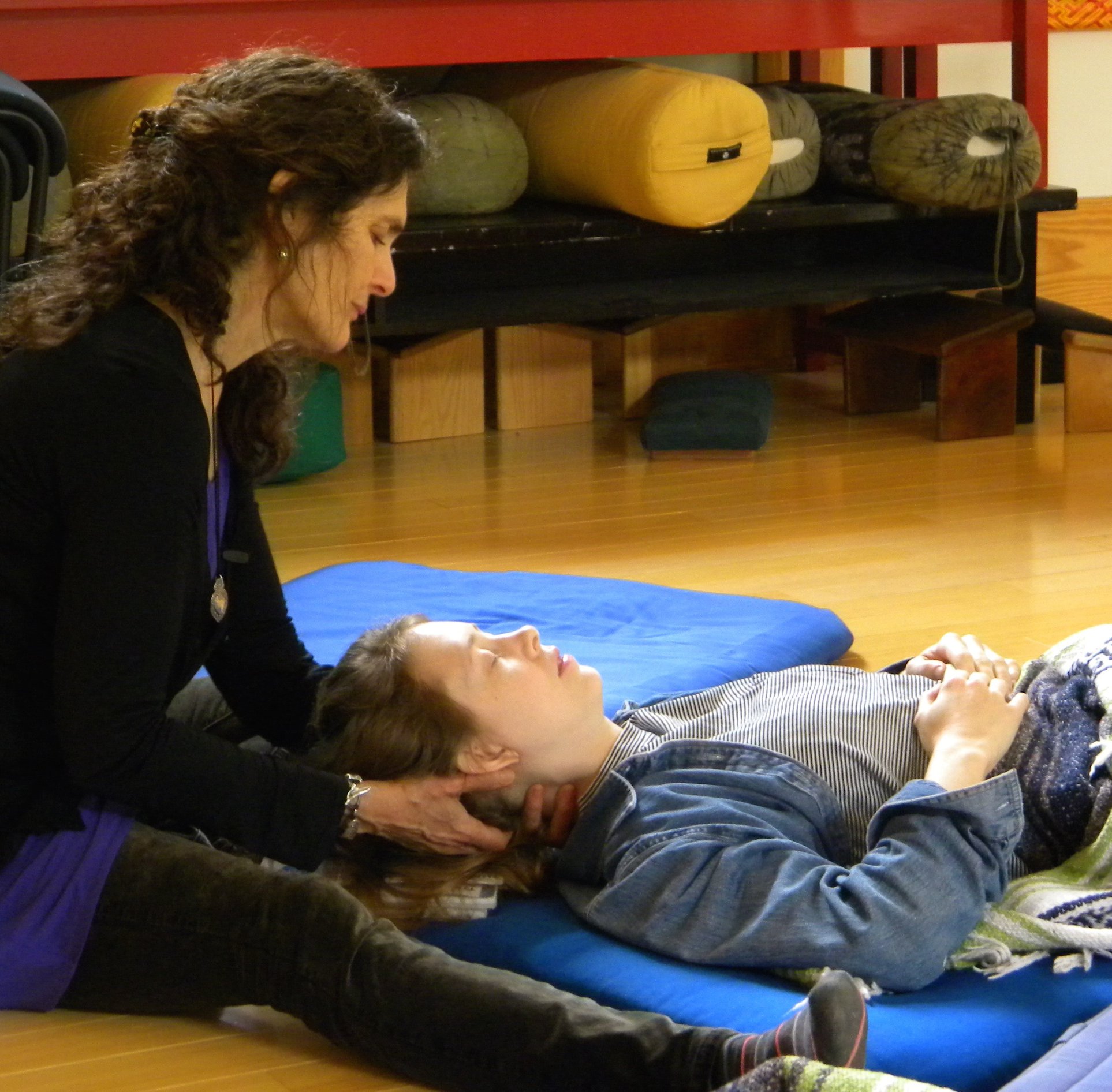 Hope Martin has taught the Alexander Technique for 33 years, trained Alexander teachers for two decades at the American Center for the Alexander Technique, and operates Hope Martin Studio in New York City. She is a Meditation Instructor, Focusing trainer, and a close student of Pema Chödron. Her particular passion is in helping her students discover how easeful, upright posture is an expression of their human dignity, confidence, and innate wakefulness.
We recently had the good fortune of chatting with Hope about her upcoming November Online retreat: Embodied Listening®: Trusting the Wisdom of Direct Experience and learning a bit more about what can be expected during the weekend retreat.
Watching and listening to this rich conversation between Hope and Dhi, brings the following guidance to mind:
"Meditation practice isn't about trying to throw ourselves away and become something better, it's about befriending who we are."                        –Pema Chödron
Hope's wisdom and grace suggest that as we learn to build a friendly relationship with ourselves, we create the foundation for good communication with others. In contemplating this, couldn't we all benefit from Embodied Listening? Living deeply in our bodies as we listen to ourselves and others is the basis for transforming our stuck places. As we begin to Trust the Wisdom of Direct Experience, we become interested in our responses and learn to accommodate them. We learn to befriend who we are; a gift with boundless benefit!
Would you like to hear more from Hope?  Us too! Here's more from Hope:
Hope was interviewed by Jonathan Bastian

on KCRW about Embodied Listening. The show aired on April 10th, Hope's engaging talk begins at 21:53 into the podcast. Enjoy!

https://www.dralamountain.org/wp-content/uploads/2023/05/Hope-photo.jpg
1892
1926
admin
https://www.dralamountain.org/wp-content/uploads/2023/05/Drala-logo-1.jpg
admin
2021-10-26 21:07:04
2023-05-09 13:31:11
Embodied Listening: An Interview with Hope Martin