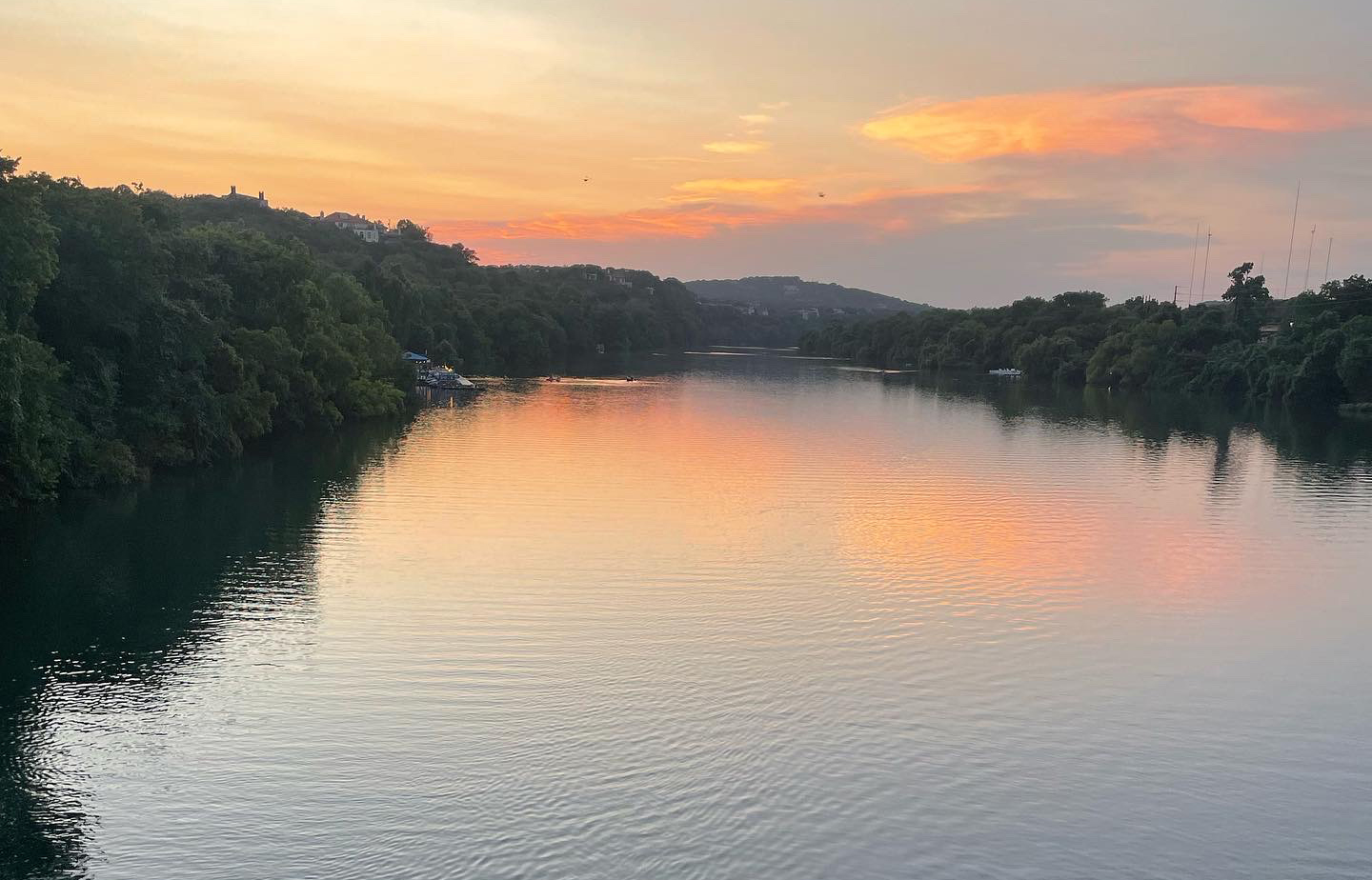 By: Brooke Binstock 
As I sit to write this post, I pause to feel the wind on my skin. I look around and see people sitting at picnic benches drinking iced coffee and connecting. It is a Saturday morning in Austin, Texas. It has been an intense time in the world and as an empath, I feel it all, heavy and slow moving. I consider how difficult it is for us as a culture to just be, rest and give ourselves time to process. It is a theme I have written about over and over again in my monthly newsletter. Just rest, slow down, breathe, pause, allow…  And though it's one thing to write and teach about these concepts, it is quite another to put them into practice. 
One Big Inhale
When my co-teachers, Kelly, Marissa and I got together via zoom to talk about a theme for our upcoming retreat in September at Drala Mountain, we discussed how these past few years have felt like one big inhale. An anticipation, a collective worry, a fear of what would happen if we softened and let go and the sense of just how necessary it is for us all to release. Sometimes, we need to be given permission to let go and it can be pretty disorienting to entertain the idea. What if we let go and something bad happens? What if we let go and we miss out? And perhaps we would, but one thing I like to remember is that life is waiting for us on the other side. Maybe it will look or feel different, but it will be happening. 
Science tells us that a slow and prolonged exhale helps relax the body and stimulates the parasympathetic nervous system. There is evidence to support this and also that if we were to hold our breath or emphasize the inhalation, we become activated, agitated and anxious. Right now before reading on, I suggest you take a deep breath in through your nose and a longer breath out through your nose until there is no more breath to push out. Notice how you feel. 
Allowing for Rest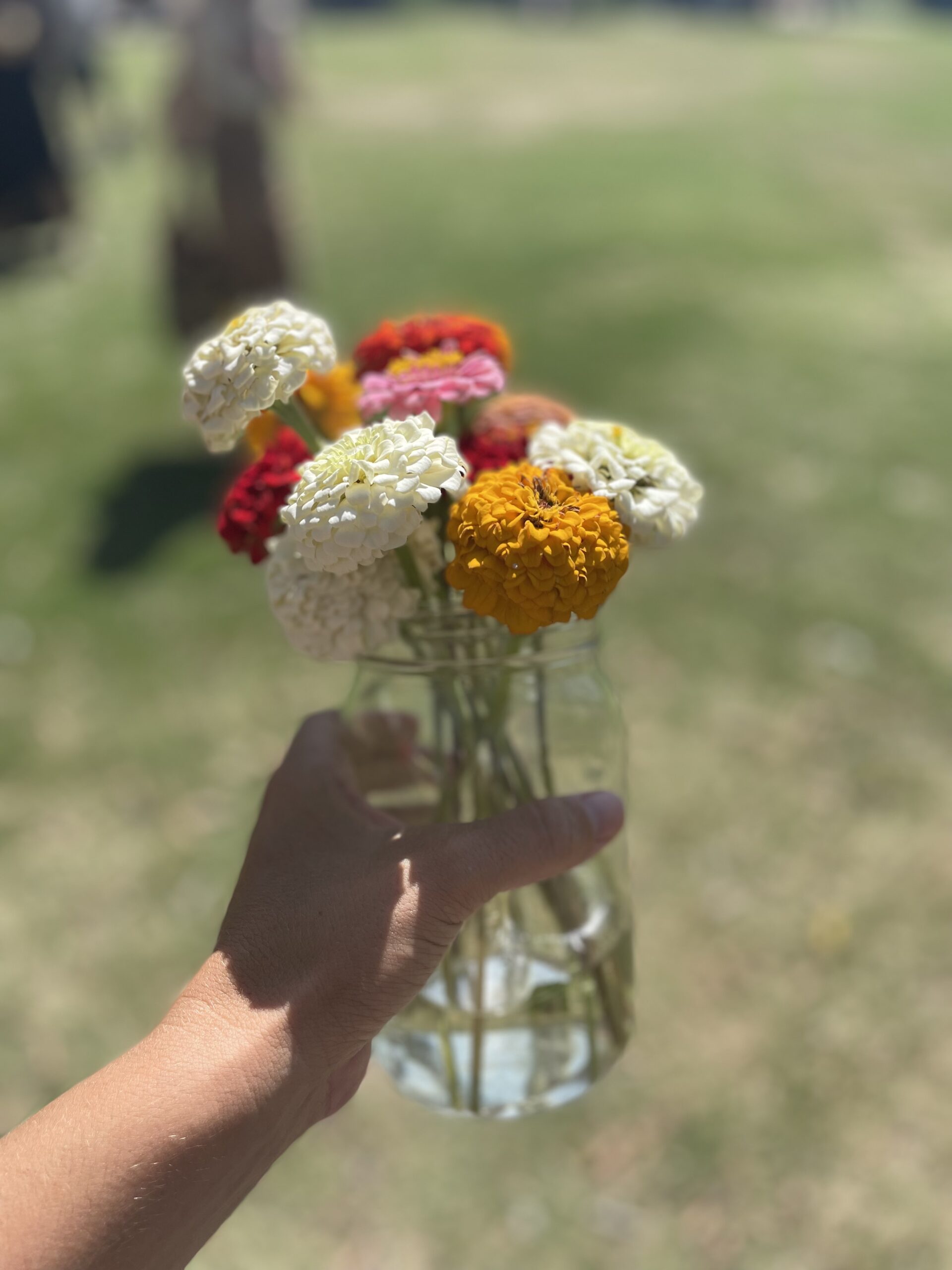 I want to acknowledge here, especially after working with clients as a therapist these past two years, that sometimes rest can feel like a privilege and it can feel triggering. We may feel our fight or flight response kick into gear and the all too familiar thought, "shouldn't I be doing something right now?!" You're not alone in this struggle. I think this is exactly where the idea of permission comes into play. Sometimes it is not enough to intellectualize the idea of deep surrender. Sometimes, perhaps especially now, we need to create a sense of safety. A soul level mantra saying: "you are allowed to rest right now and do nothing. It is your birthright to simply be." 
Pause and Feel
To share a bit of a personal anecdote, I have fallen into the all too familiar trap of becoming so overly busy with work and social obligations that I have had very little time to pause and feel. It has been my trusted defense mechanism for years and years. I took refuge in the response, "Things have been so busy lately" when asked, "How are you?" It's less vulnerable to stay in action than to collapse into what wants to be felt, I have noticed. 
The current year has presented me with many opportunities and not so gentle nudges to stop doing so much. What is different now is that I am beginning to listen. I am napping in the middle of the day, swimming, laying face down in the grass, saying "no" more, giving myself little treats and incentives just for being human and making it through the complex and heartbreaking landscape of what it means to be alive. It feels like stepping into more permission and I had to give it to myself. 
Our hope with the retreat this fall is to create a safe container where you will feel held, nurtured and supported just enough that an exhale will be possible. I do hope you'll join us as we give one another and ourselves this respectful, sweet permission. In community, we can learn to soften together. 
Until then, some mantras that have been particularly helpful to me during this time of great trust and deep listening have been, "Life is waiting for all of us on the other side" and "It is okay to do nothing and go nowhere." Give yourself permission to exhale now and always.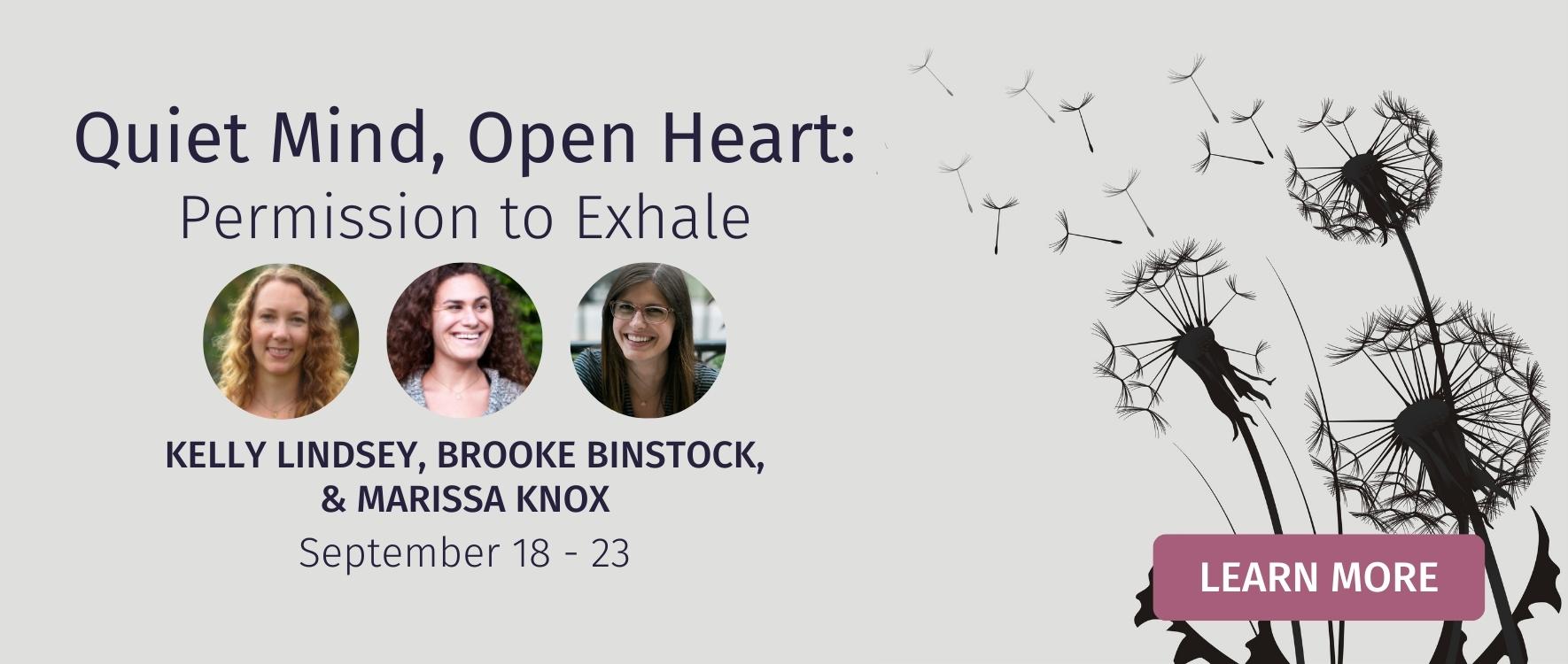 About the Author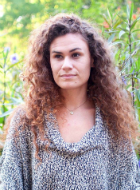 Brooke Binstock is a heart-centered solopreneur and owner of Open Circle Healing, an all encompassing wellness initiate where self-care and self-acceptance are the main pulse. In addition to teaching yoga and meditation, Brooke is also a Licensed Massage Therapist.
https://www.dralamountain.org/wp-content/uploads/2023/05/quietmindscenic.jpg
924
1440
admin
https://www.dralamountain.org/wp-content/uploads/2023/05/Drala-logo-1.jpg
admin
2022-07-07 21:31:10
2023-05-09 13:38:44
Permission to Exhale