Grief in the Time of COVID: Sharing in Compassion and Resilience (excerpt)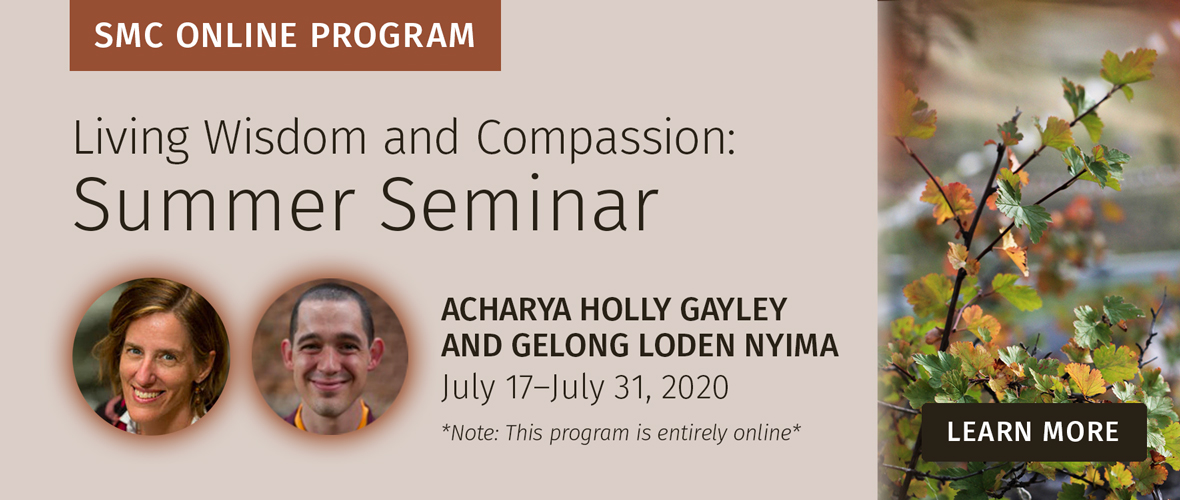 By Holly Gayley
When my father went into the hospital on May 6th, there were 76,000 deaths in the US from COVID-19. By the time he passed away eleven days later, there were 90,000. It's strange when something as deeply and personally felt as the death of a loved one becomes part of a national statistic. Yet it also points to the collective nature of grief related to the pandemic and the systemic injustices that it has revealed and intensified.
We are in a time of collective grief. Some of us have lost loved ones to COVID-19. Others have lost jobs or been furloughed due to the lockdown of cities and towns across the country. On top of all that, since the killing of George Floyd on May 25, the streets have been filled with renewed anguish and calls for racial justice and the end of police brutality. The enormity of the crisis affects us all, directly or indirectly. How can we handle the emotional intensity and grief while supporting each other in the process and working for positive change?
Daily compassion practice can help. It accompanied me through the eleven days of my father's journey with the virus—from the first signs of fever and weakness to his final days in hospice mostly sleeping and unresponsive. And it has accompanied me since, through the grieving process, allowing me to remain connected and supportive to family even through physically distanced and to attune to wider circles of loss during the pandemic, which have affected communities differentially.
This is an excerpt of an essay originally published on June 17 in The Arrow: A Journal of Wakeful Society, Culture & Politics. Read the full article here >>
Join Holly and Loden for Mahayana Summer Seminar: Prajnaparamita and Chöd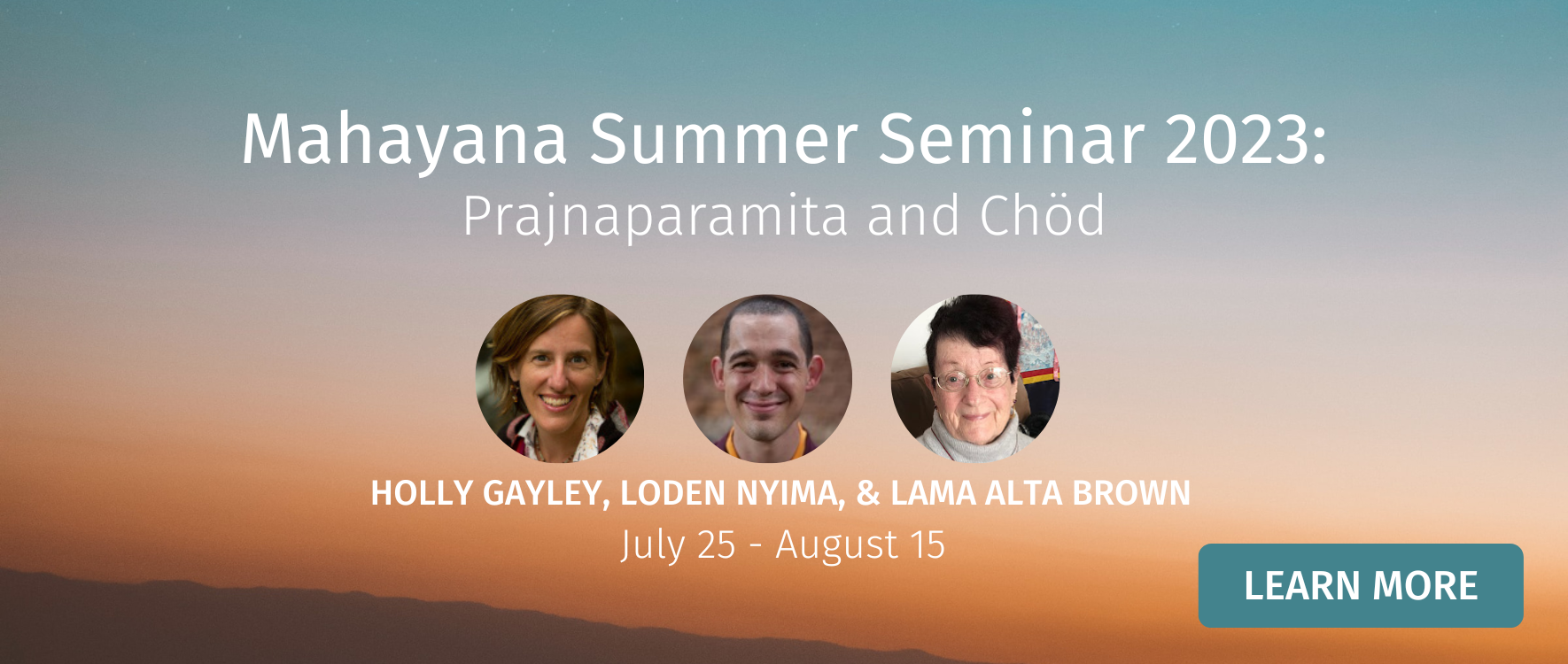 About Holly Gayley

Holly Gayley is Associate Professor of Buddhist Studies at the University of Colorado Boulder. Her research focuses on Buddhist literature in contemporary Tibet with special attention to gender and ethics. She is author of Love Letters from Golok: A Tantric Couple in Modern Tibet (Columbia University Press, 2016) and co-editor of A Gathering of Brilliant Moons: Practice Advice from the Rimé Masters of Tibet (Wisdom Publications, 2017). Holly regularly leads meditation workshops and retreats. https://hollygayley.org/
https://www.dralamountain.org/wp-content/uploads/2020/06/SummerSeminar-Home-4.jpg
500
1180
admin
https://www.dralamountain.org/wp-content/uploads/2023/05/Drala-logo-1.jpg
admin
2020-06-24 17:39:14
2023-05-09 13:24:19
Grief in the Time of COVID: Sharing in Compassion and Resilience (excerpt)