Mahayana Summer Seminar: Prajnaparamita and Chöd
July 25–August 15, 2023
Buddhist Meditation Retreats, Immersive Meditation Retreats, Learn to Meditate, Meditation & Mindfulness, On Land Retreats, Scholarship Available Programs, Shambhala
Ineffable Prajnaparamita, beyond thought and words,
Unborn, unceasing, the very essence of space,
The domain of discriminating awareness wisdom,
Mother of all buddhas, we pay homage to you.
The true nature of our minds and hearts is the perfection of wisdom, known as prajnaparamita—the boundless, spacious, and wise love and compassion within all beings and reality itself.
The Buddha taught the Mahayana teachings on prajnaparamita to help us recognize and have confidence in our true nature, and to self-liberate the destructive emotions (kleshas) and conditioned patterns of actions (karma) which temporarily block access and create vicious cycles of suffering.
As the Sadhana of Mahamudra says, "Good and bad, happy and sad, all thoughts vanish into emptiness like an imprint of a bird in the sky."
When we recognize that our thoughts and emotions are not as solid as they appear, we are poised for healing and transformation. We can gather the courage to move through obstacles and blockages—individual, relational, and social—that may have seemed insurmountable previously.
We're living in a period of rapid acceleration of social forces that threaten the survival of our planet, its creatures, and humanity. We all need more time and space in order to feel and respond with heart and skill to what is happening and to engage in lasting transformation from the inside out.
Guided practice and study in group retreat is an important step to reconnect with the depth of our own innate wisdom and compassion that we can harness to create meaningful, sacred harmony and balance with the natural elements and to address social and environmental injustices.
Please join us in coming home to wisdom, embodied in the "mother of all the buddhas," and inherent within each of us. The first two weeks we will practice and study the profound Prajnaparamita teachings.  For those who feel ready and interested, the third week we will and receive and learn the potent practice of Chöd (more information below).
About  the  Program
The Mahayana Summer Seminar at Drala Mountain Center is an immersion into the vast and profound Mahayana teachings of Buddhism. With a different theme each summer, we practice and study together in silent mornings with meditation and movement and in engaged afternoons with talks and group discussion, all in the invigorating beauty of the Rocky Mountains.
This year, during the first two weeks of the Mahayana Summer Seminar, we will explore the Prajnaparamita teachings in a variety of ways, some more intuitive, some more analytical, some directly in meditation itself including working with pith instructions from the Sutra Mahamudra tradition.
For the final week, we'll be joined by our dear friends Lama Alta Brown and David Soucy who will teach us the practice of the Surmang Chöd. Chöd is a ritual practice that enables us to cut through attachment for the purpose of healing personal blockages and working with environmental obstacles.
If this interests you, please read a more full description of Chöd practice here. See below for application options and links.
This will be our fifth year of the Summer Seminar. We have grown into a wonderful community and look forward to warmly welcoming new friends every year. All who are interested in these teachings are encouraged to attend. We craft each year's seminar to be accessible entry points for first time participants while continuing to deepen and introduce new themes for returning participants.
You are welcome to apply for the following options. See below for information about the registration process. Click the links to apply:
Who Should Attend?
This retreat is appropriate for newer to advanced meditation practitioners, including those on the teaching path. It is not intended as an initial introduction to Buddhism or meditation, so some background is helpful. Please feel free to reach out to Loden at loden@dralamountain.org for assistance in deciding whether the prajnaparamita portion is for you, and Dr. Lama Alta Brown at alta@everydayChöd.com for assistance in deciding whether the Chöd portion is for you. The retreat is limited to 40 participants. We encourage early application (see links above) to ensure you get a spot.
Registration Process
There are two steps to the registration process: 1) Completing the questionnaire (see links above) and 2) Registering for lodging. You may register for lodging once you have been notified of acceptance into the retreat. The purpose of the questionnaire is to ensure the suitability of the retreat for each participant and to help the teaching team tailor the program to participant needs. Participants will be contacted soon after receipt of your completed questionnaire. If approved, you can then register for the program and lodging.
Lodging and Scholarship Information
Lodging Recommendation
We recommend selecting lodging in the Red Feather Cabins or Tent options as these are closest to the Red Feather Campus, where the seminar will be held. Lodging rates have been reduced by 23 – 37% depending on lodging type.
Please review the DMC COVID-19 policy before completing registration.
Scholarship Information
Click here to learn more about Financial assistance and scholarships.  BIPOC individuals are encouraged to apply.  If you would like a scholarship, please indicate on the questionnaire (see links above). Once you have been confirmed, you will be instructed to apply for a scholarship.
Covid Mitigation
DMC and the teachers are committed to the health and well-being of all involved in this retreat. As COVID mitigation is a dynamic situation given new variants and developing treatments, we will determine our retreat protocols in consultation with medical professionals as the time of the retreat draws near. We will communicate those protocols in advance of the retreat. We can share now that the retreat is scheduled to be held in an open-air tent, which we hope will preclude a need for masking during talks, discussions, and meditation practice.
Please note that the retreat's ultimate mitigation protocols may be stricter than DMC's center-wide protocols in place at the time of the retreat. Accordingly, during the retreat you may come into contact with others who are not subject to the same protocols. Please keep this in mind if you select a shared housing option.
Please review and understand Drala Mountain's current COVID-19 policy before visiting.
Heart Gift
Toward the end of your retreat you will be asked if you would like to make a heart gift to the teacher. In Shambhala and other wisdom cultures, people often make heart gifts to those who have made receiving precious teachings possible. The heart gift is purely optional and based on personal inspiration and gratitude. The amount is not important, just your inspiration to give, connect, and explore the cycles of generosity and offering. Gifts can be made by cash, check or Paypal.
Retreat Faculty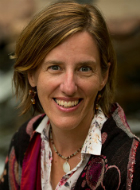 Holly Gayley is a scholar and translator of contemporary Buddhist literature in Tibet and associate professor at the University of Colorado Boulder. Her research areas include gender and sexuality in Buddhist tantra, ethical reform in contemporary Tibet, and theorizing translation, both literary and cultural, in the transmission of Buddhist teachings to North America. She is […]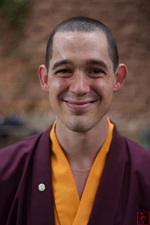 Gelong Loden Nyima is a fully ordained Buddhist monk. He lived at Gampo Abbey from 2009 – 2017 where he practiced intensively, completed a cycle of advanced studies (Shedra), and served in various roles including as a senior teacher. He now lives at Drala Mountain Center where he serves as Resident Teacher and a founding […]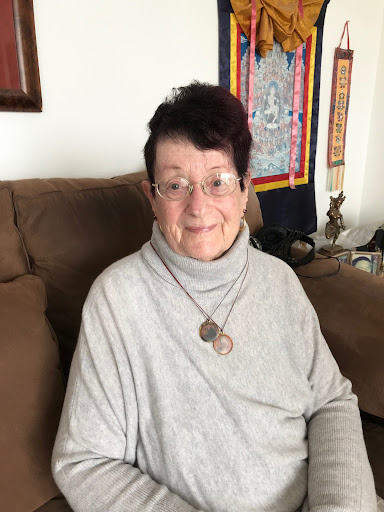 When Trungpa Rinpoche arrived in Boulder CO, Lama Alta immediately connected with him and studied as his student. After Trungpa died she studied, and continues to study, with Khenpo Tsültrim Gyamtso, Khenchen Thrangu Rinpoche and Dzogchen Ponlop Rinpoche. She was introduced to Chöd by Khenpo Tsültrim at the monastery in Pullahari, Nepal. He supervised her […]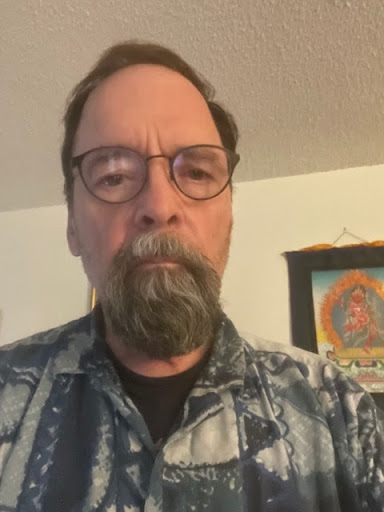 David Soucy has a BA in Sociology from Rutgers (1970) as well as an MA in Contemplative Psychotherapy from Naropa (2006). He has a long time (50 yrs) interest in comparative religion esoteric practices and has been a Chod practitioner for 10 yrs. He has studied Modern Psychoanalysis at CCMPS and has worked with patients […]