Risk Management and Safety for Our Guests
Updated March 9, 2022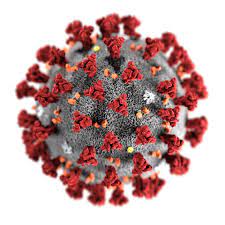 We are grateful to continue offering an in-person Drala Mountain experience and remain committed to safeguarding the health and wellbeing of our guests, presenters, and staff.
We developed our COVID-19 guidelines in consultation with an epidemiologist and after a review of CDC, Colorado, and local guidelines and recommendations. While it remains impossible to eliminate all risk of transmission of COVID-19 at DMC, we are dedicated to mitigating as much risk as is practicable.
We recognize the unfortunate reality that our policies and guidelines will preclude some people from visiting at this time, and appreciate your support and patience as we continue to navigate this complex and unprecedented situation. We will continue to track the pandemic and will adjust our policies accordingly. Updates will be posted to this page.
Thank you for doing your part to help us stay open. We hope to see you soon.
Vaccination Requirement
Due to the nature of DMC's facilities and the fact that people visit from many places,

Registered Guests (ages 5 and up) and Program Presenters ("Registered Guests") must be fully vaccinated

prior to their arrival at DMC. People are considered fully vaccinated two (2) weeks after receiving their second dose in a Pfizer or Moderna 2-dose series, or two (2) weeks after receiving the single-dose Johnson & Johnson vaccine.

An exception to this requirement may be made in the rare instance that we are able to fully host a program, including housing and dining, at our isolated Red Feather campus, and ensure that our staff will have minimal contact, including no indoor interaction, with the program.

 

Registered Guests must provide proof of vaccination on arrival at DMC

. You can show your Vaccination Record Card from the CDC or an image of the card, for instance on your phone. We cannot accept other forms of proof, including private apps; self-attestation of vaccination; or a negative COVID-19 test.

When registering for a program, Registered Guests must certify that they will be fully vaccinated prior to their scheduled arrival and that they will provide proof of vaccination when they arrive.
Masks
As of Wednesday, March 9, 2022, masks are optional at DMC. We continue to support anyone who prefers to wear a mask and recommend that anyone who is immunocompromised or at high risk for severe illness wear a high quality, well-fitting N-95 or KN-95 mask.

We recognize that masks may be required again in the future due to new variants or increased community spread.
COVID-19 Symptoms & Testing
We ask that Registered Guests not visit DMC if they are experiencing symptoms commonly associated with COVID-19 or have experienced any of those symptoms in the seven days (7) prior to their scheduled arrival, and to inform DMC if they experience COVID-19 symptoms at any time during their stay. DMC will test anyone experiencing COVID-19 symptoms. As the availability of rapid tests is still limited, we recommend that Registered Guests bring at least one rapid self test with them to DMC.

Any Registered Guest who tests positive for COVID-19 during their stay will need to depart DMC immediately to seek medical attention or recover elsewhere. We recommend that anyone participating in a program either rent a car or come to DMC in their own vehicle. DMC staff will not be able to provide transportation in these circumstances.

As current science suggests that there is no reason to test a vaccinated individual who is not experiencing COVID-19 symptoms, DMC-provided tests will be reserved for symptomatic individuals.
Meals
To the best of our ability, we will stagger meal times to limit the exposure of guests in different programs to each other. Please dine only with other members of your program if possible.
Lodging
DMC offers single and shared occupancy lodging options. If you select shared lodging that won't be occupied by others in your household, or lodging that does not include a private restroom, you will be at an increased risk of contracting COVID-19.
Interaction with SMC Staff & Day Visitors
While DMC encourages staff members to obtain COVID-19 vaccinations, we are not in a position to mandate vaccinations for staff at this time. 

DMC may be open to day visitors while programs are in session. Although vaccinated day visitors may visit and enter the Stupa, we cannot currently permit any day visitors to dine at DMC. Additionally, we are unable to verify the vaccination status of any day visitor.