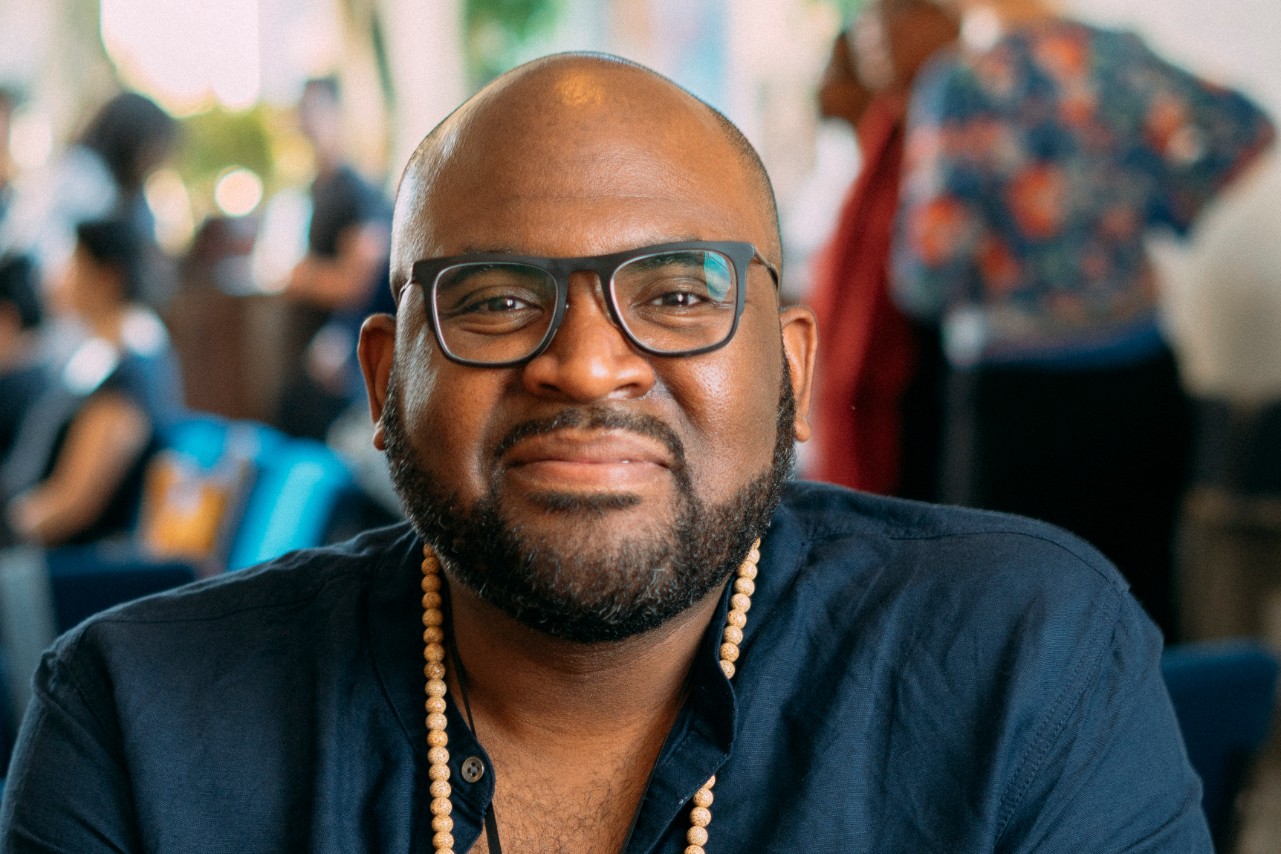 By Lama Rod Owens //
When I suffered severe depression, the easiest thing to do was hide it. You become quite skilled in distracting others from focusing on you and your suffering. This is possible because most people are not interested really in how others are suffering and certainly not interested in their own suffering. There's no judgement here. Suffering is difficult and tough.
It's complicated and very uncomfortable. Most of us master the game of distracting ourselves and avoiding vulnerability. I kept my disease to myself and found myself quietly slipping away, disappearing. Not many people noticed.
Healing is movement and work toward wholeness. Healing is never a definite location but something in process. It is the basic ordinary work of staying engaged with our own hurt and limitations. Healing does not mean forgiveness either, though it is a result of it. Healing is knowing our woundedness; it is developing an intimacy with the ways in which we suffer. Healing is learning to love the wound because love draws us into relationship with it instead of avoiding feeling the discomfort.
Healing means we are holding the space for our woundedness and allowing it to open our hearts to the reality that we are not the only people who are hurt, lonely, angry, or frustrated. We must also release the habitual aggression that characterizes our avoidance of trauma or any discomfort. My goal is to befriend my pain, to relate to it intimately as a means to end the suffering of desperately trying to avoid it. Opening our hearts to woundedness helps us to understand that everyone else around us carries around the same woundedness.
And while I continue to heal myself, I continue to hurt myself. Using racism as an example, though I struggle to use my practice to bring awareness of internalized oppression manifesting as racial trauma, I am also struggling to see how I am also an agent of white supremacy as I unconsciously value white bodies as aesthetically pleasing and cleaner, while simultaneously seeing my body and other brown and Black bodies as less attractive. How my internalizing of white supremacy urges me to be on guard when passing another Black male on the sidewalk, to be embarrassed when other Black or brown bodies are acting out in public spaces, or to hide my rage and despair in order to keep white people cozy.
In my healing I am also mourning. Sometimes I am in despair. Mourning and despair are very private matters. It is my acknowledgment that there is suffering. It is my honoring of my discomfort as well as the discomfort of everyone else in the world. One of the blessings of lovingkindness practice is that the heart remains raw, sensitive, and open to pain. As I am mourning, I am remembering my commitment engendered in my bodhisattva vow, not just to achieve enlightenment to free all beings, but to hold the space for the pain of beings in my practice as I hold my own. When we begin to confront our trauma, we give permission for others to do the same. This is the work of the contemporary bodhisattva. Ultimately, holding the space for the pain to be present in our experience and our capacity to do this eventually inform the effectiveness of our healing and will make us the healer.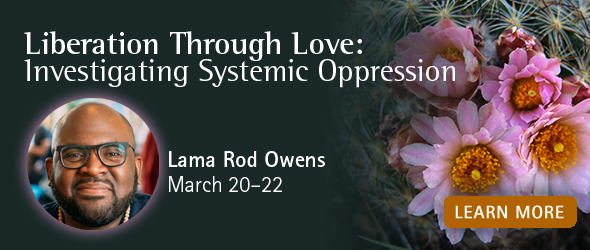 About the Author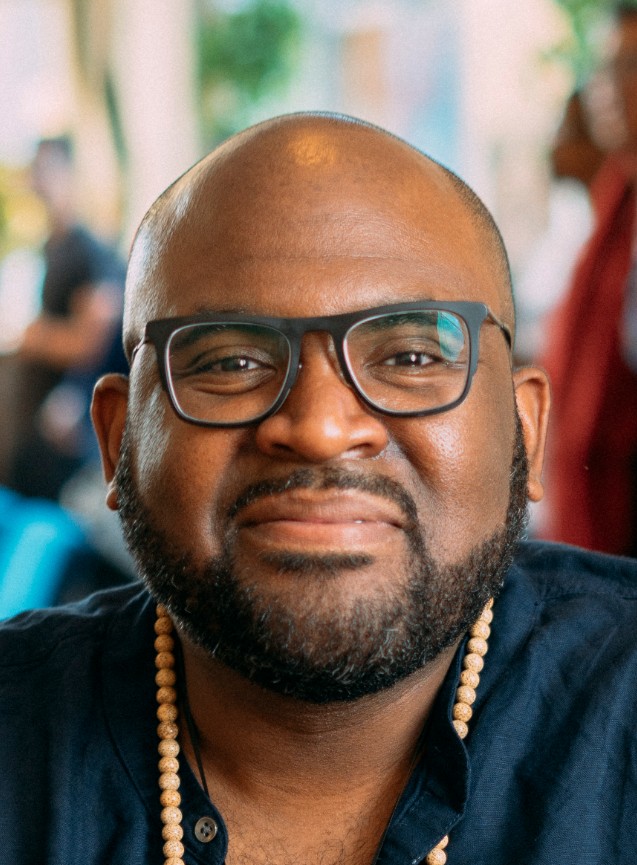 Lama Rod Owens is an activist, poet, and authorized Lama in the Kagyu School of Tibetan Buddhism. He is a core teacher with Natural Dharma Fellowship in Cambridge, MA and will complete a Master of Divinity degree at Harvard Divinity School in May where he has been focusing on the intersection of social change, identity, and spiritual practice. www.lamarod.com
https://www.dralamountain.org/wp-content/uploads/2023/05/NTP9686-1.jpg
854
1281
admin
https://www.dralamountain.org/wp-content/uploads/2023/05/Drala-logo-1.jpg
admin
2020-05-06 20:04:31
2023-05-09 13:16:14
Healing and Showing Up