Join an Inspiring Group of Buddhist Teachers, Activists, and Practitioners To Explore the Divine Feminine During this 4-Day Retreat
This is a precious opportunity to experience the feminine approach to Buddhist teachings and practices, and honor the importance of the feminine principle in approaching our world's challenges. While cultivating gentleness and compassion through meditation we'll recognize the inspiring strength and power of the feminine to provide a space of wisdom in the face of passion, aggression, and ignorance. Participants will be offered a variety of teachings and workshops that include meditation, body awareness, expression, and community building. All genders welcome!
The retreat teachers will be guiding Wisdom Rising participants through a curriculum that is based on the embodiment of feminine wisdom in body, speech, mind and society.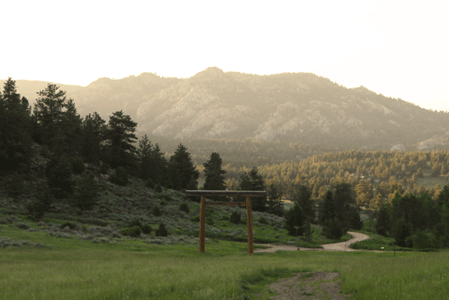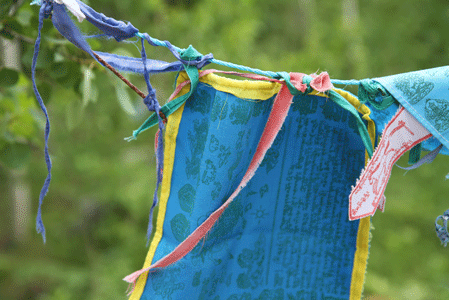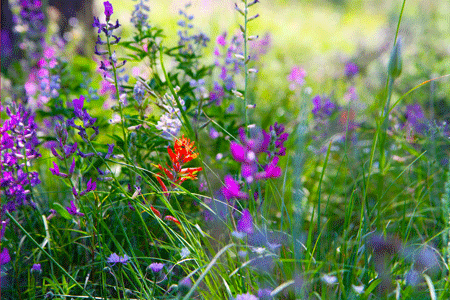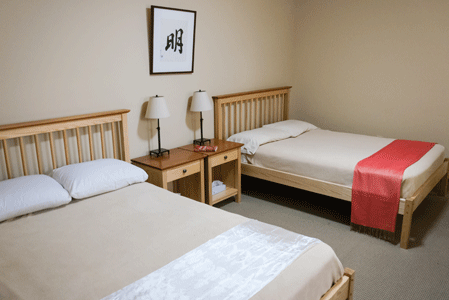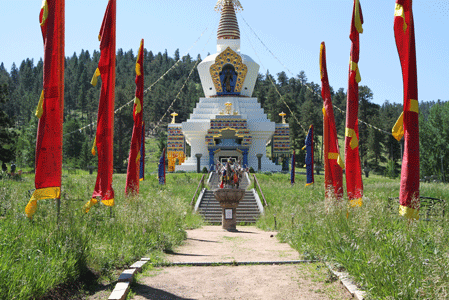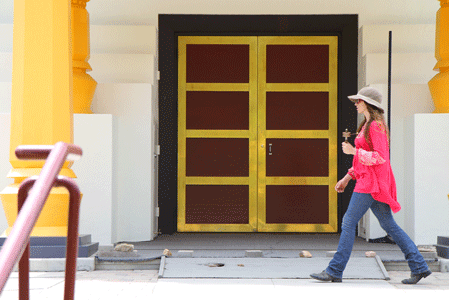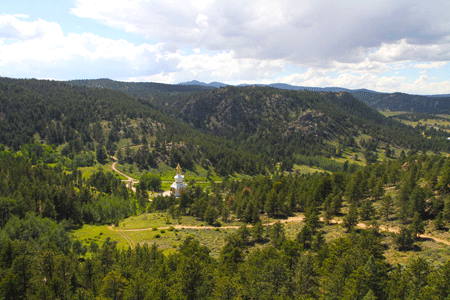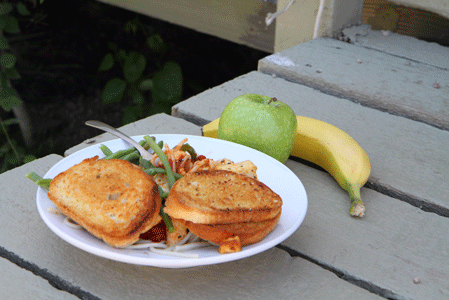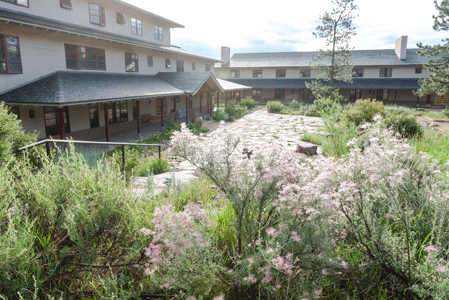 Photos by Jamie Woodworth, Paul Bennett and Todd Presson.
Retreat Teachers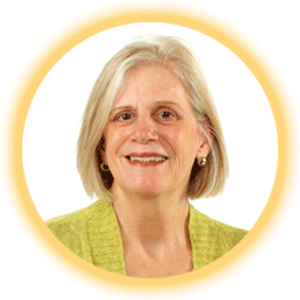 Acharya Susan Skjei
Acharya Susan Skjei is an educator, executive coach and consultant specializing in leadership and transformative change. Formerly a Vice President of Learning and Development for a large technology company, she currently directs the Authentic Leadership program at Naropa University and consults internationally through her company Sane Systems. Susan is skilled at fostering inclusive and empowering learning experiences.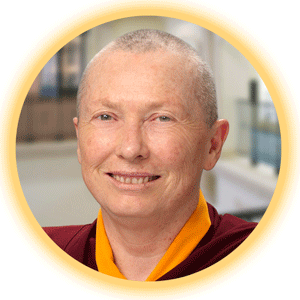 Karma Lekshe Tsomo
Karma Lekshe Tsomo is a professor of Buddhism Studies at the University of San Diego. She was ordained by the 16th Gyalwang Karmapa in 1977 and received a doctorate in Comparative Philosophy from the University of Hawai'i in 2000. She is past president of Sakyadhita International Association of Buddhist Women and director of Jamyang Foundation, with study programs for women in developing countries.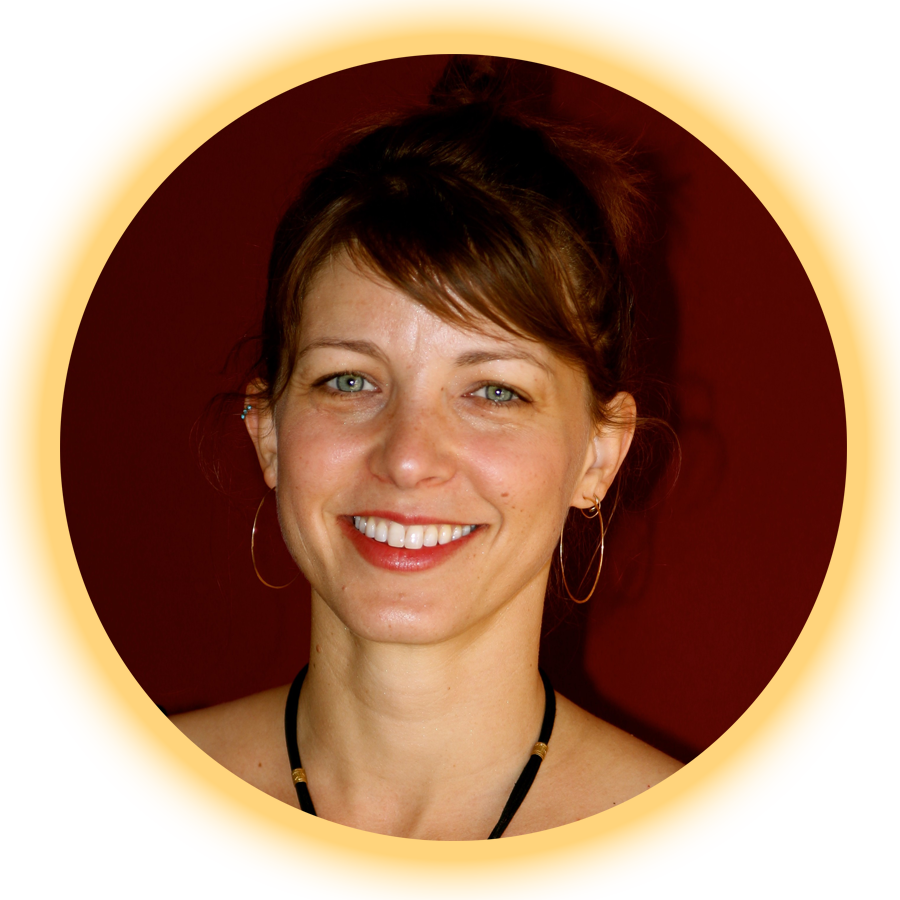 Hannah Kinderlehrer
Hannah is passionate about supporting people's journey of embodiment. She has studied multiple forms of dance: African, contemporary, contact improvisation, 5 Rhythms, jazz, authentic movement and the anatomy of improvisation. She holds a degree from Naropa University and is certified through the Peacemaker Institute and is training in Hakomi Psychotherapy. She has been a student of Shambhala Buddhism for over a decade. She also teaches sensory exploration and movement to developmentally disabled adults and works as a choreographer.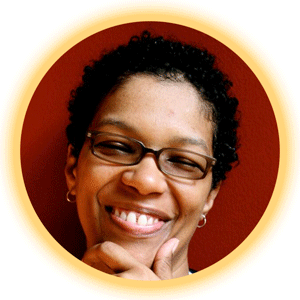 Rev. angel Kyodo williams
Rev. angel Kyodo williams, Sensei is a maverick dharma teacher, author, and founder of the Center for Transformative Change. She applies wisdom teaching to intractable social issues at the intersections of climate change, racial and economic justice. By liberating our own hearts from all forms of marginalization, our wisdom and compassion will be liberated to inspire a truly transformed and awakened society. Angel notes, "Love and Justice are not two. Without inner change, there can be no outer change. Without collective change, no change matters."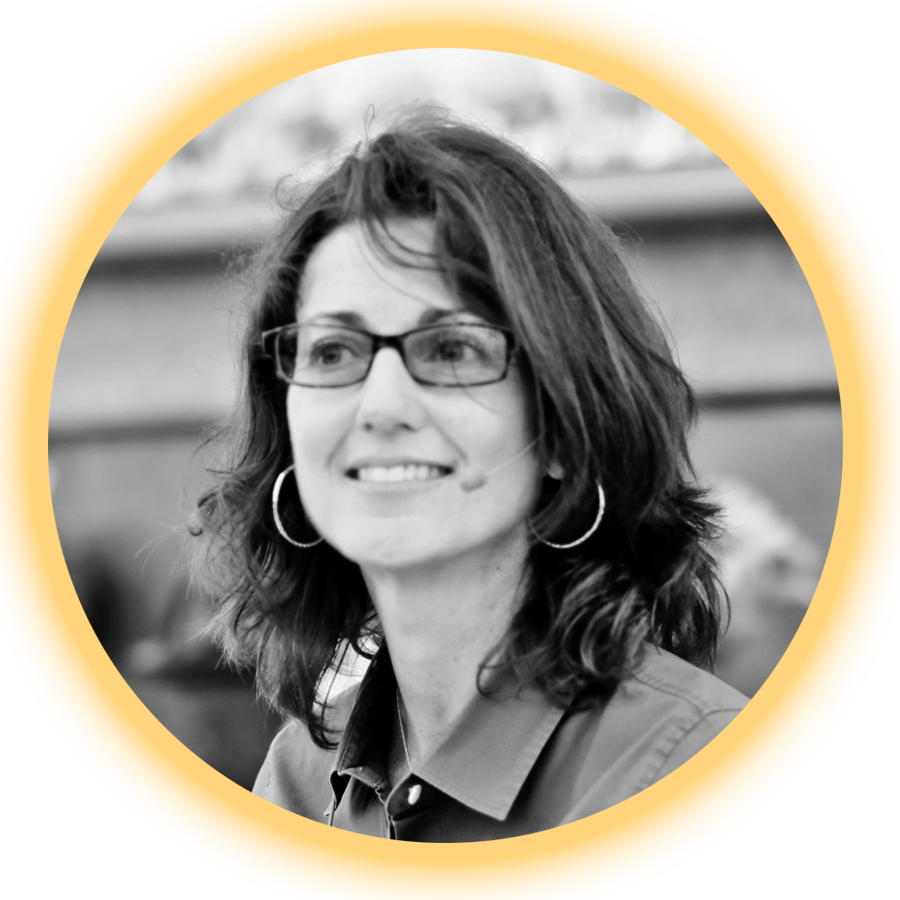 Elizabeth Mattis-Namgyel
Elizabeth Mattis-Namgyel has studied and practiced the Buddhadharma for thirty years under the guidance of her teacher and husband Dzigar Kongtrul Rinpoche. Elizabeth is known for her willingness to question the entire path in order to reach a place of genuine practice and awakening. She asks audience to engage in the practice of open questioning with her while she takes a fresh look at all the assumptions and beliefs we have about spirituality. Audiences repeatedly comment on how this approach has reinvigorated their meditation practice and the way they relate to their lives as a whole. She is the author of, The Power of an Open Question and is working on her new book, The Logic of Faith.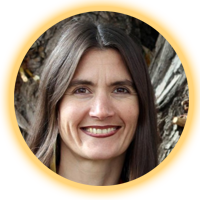 Charlotte Rotterdam
Charlotte Rotterdam has studied and practiced Tibetan Buddhism for the last 15 years, and was authorized to teach by Lama Tsultrim Allione in 2006. She teaches meditation and Buddhism in the US and abroad, focusing on the applicability of these ancient practices to modern life. An Instructor at Naropa University and co-leader of the Boulder Tara Mandala Sangha, she received her Masters in Theological Studies from Harvard Divinity School.
Retreat Highlights:
Keynote talks and experiential workshops

with Lama Tsultrim Allione, Acharya Judith Simmer-Brown, Acharya Susan Skjei and Venerable Dr. Pannavati.

A White Tara lung with Acharya Judith Simmer-Brown

Mudra Space Awareness

with Mitra Lee Worley

Mindfulness Based Stress Reduction

with Shastri Janet Solyntjes

Total lunar eclipse viewing and night sky meditation

with Andrea Schweitzer

Ikebana

with Alexandra Shenpen, Sensei

Yoga

with Katharine Kaufman

Guided Meditations

with Shastri Holly Gayley
Preliminary Daily Schedule:
Optional Pre-Retreat Intensive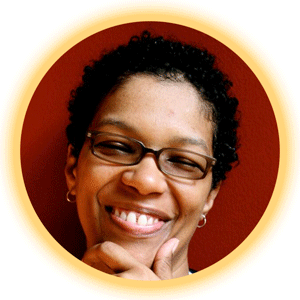 Embodied Life, Liberated Life: Embodying the Dharma Through Presence
August 16-17 – Tuition $95 + 1 Additional Lodging Night
Rev. angel Kyodo williams
Studying the dharma is good. Practicing the dharma is essential. Embodying the dharma is profound. Two obstacles hamper most forms of modern practice: they use mental frameworks to address habits, patterns and behaviors that are deeply held in the body, and the information is accessed in an environment (on the cushion) unlike the situations we encounter. As a result we often find it difficult to translate our best intentions into our lives. This intensive invites brave conversation and experiential exercises that help us embody the profound power of the dharma through our very Presence. Get thoughts, feelings and action in alignment. Navigate appropriate inner and outer relationship balance. Relax into space and recover your center over and over again.
To include this 1-day intensive with your Wisdom Rising registration click the appropriate registration link further down the page. The retreat will begin with a talk by Rev. angel Kyodo Williams on August 16th at 7:30pm and continue through the 17th until dinner. Wisdom Rising will then begin on the evening of the 17th at 7:30pm with the first keynote talk.
Wisdom Rising Retreat Tuition
Please review some of our popular lodging options below or click register to see a complete lodging menu.
Popular Lodging Options
Note: Price for Lodge Double is per person
Tent Double
$79 Per Night
Includes 3 Meals Per Day
Lodge Dorm
$109 Per Night
Includes 3 Meals Per Day
Lodge Double
$147 Per Night
Includes 3 Meals Per Day
Lodge Single
$209 Per Night
Includes 3 Meals Per Day
Wisdom Rising Scholarships and Financial Aid
Wisdom Rising Memorial Scholarships
In honor of two women committed to the study, practice and propagation of the Dharma in the west, Shambhala Mountain Center will be awarding one full scholarship in memory of Rita Gross and one full scholarship in memory of Allyn Lyon. The application period for these scholarships is closed, please see financial aid below.
Financial Aid
Shambhala Mountain Center is offering financial assistance to individuals who would not otherwise be able to attend these retreats. Financial Aid is limited and awarded on a first-come, first-serve basis to eligible applicants. Once the financial aid allotments are granted exceptions will not be made, so please apply promptly. Click here to learn more and apply.
Preliminary Retreat Schedule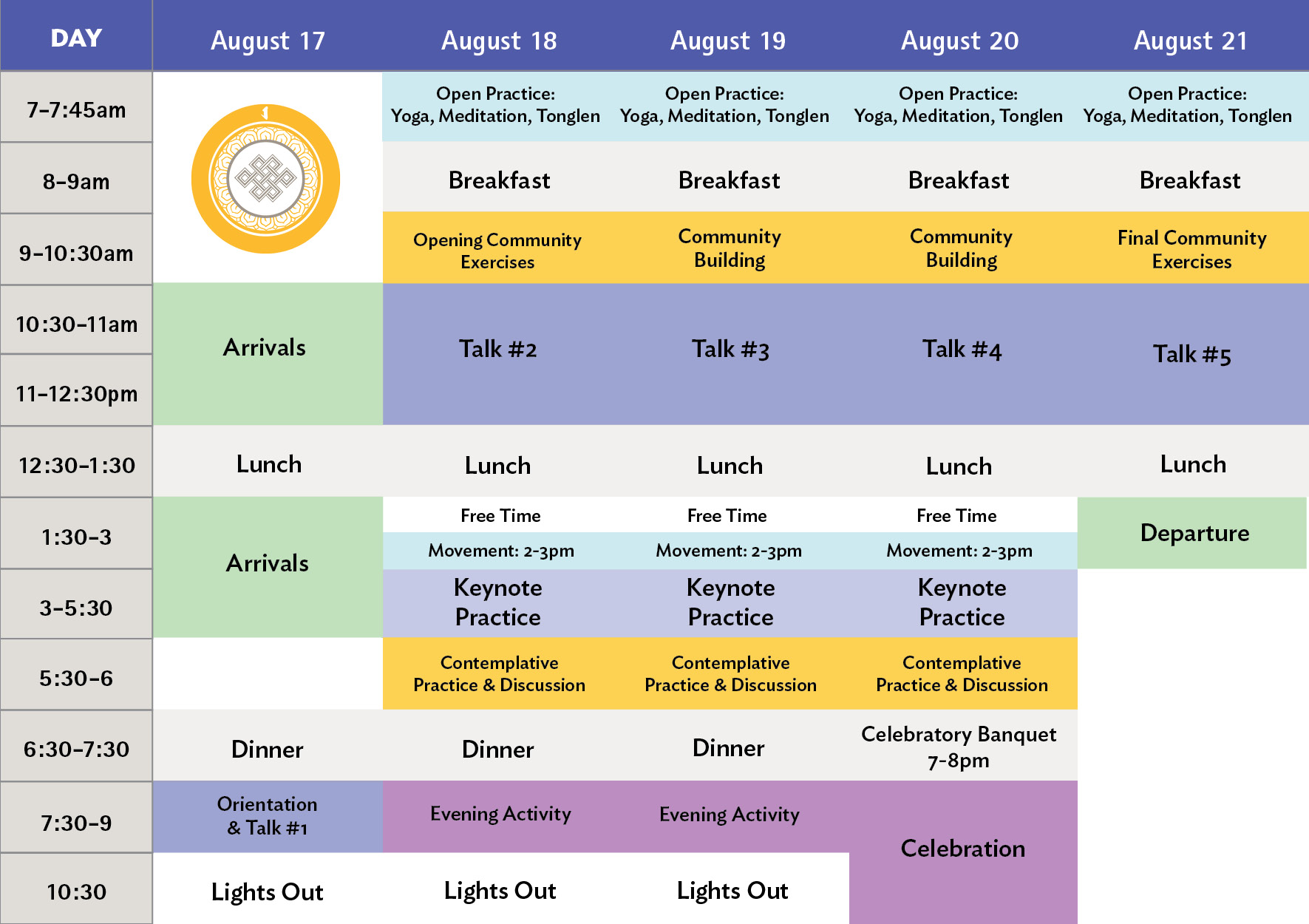 *In accordance with the buddhadharma, schedule susceptible to change.
---
About Shambhala Mountain Center
Nestled high in the Colorado Rockies 2 hours north of Denver, Shambhala Mountain Center is a six-hundred-acre mountain valley retreat surrounded by native forests, gentle meadows and rocky peaks. Tamed by decades of use as a contemplative refuge, we provide a safe and supportive container for exploring paths of deepened awareness, personal wellbeing and societal transformation. For more than 40 years, extraordinary people have gathered here to experience Shambhala teachings and partake in over 100 year-round offerings featuring indigenous wisdom traditions, body awareness practices, contemplative arts, mindful living or other paths of personal transformation.
Click here to see our location in Google Maps.
Click here to review our retreat participant guide.
Cancellation Policy
If you cancel your reservation more than 14 days prior to arrival, you will receive a full refund less a credit card processing fee of 5% of payment. If you cancel between 2 to 14 days prior to arrival, we will credit your payment towards another program at Shambhala Mountain Center to be used within 2 years. No refunds or credits are issued for cancellations received fewer than 48-hours prior to arrival. Click here to learn more about cancellations, rates, and payments.
Children Policy
Shambhala Mountain Center welcomes children of parents/guardians who are participating in our scheduled programs, or who are simply engaging in a personal retreat. However, we do not provide childcare. Parents are encouraged to also bring a caretaker for their children, so that the parents can fully participate in their program. Click here to learn more about bringing your child to SMC.
Arrival Details
Registration takes place from 2– 5 pm on your program start date. All participants and volunteer staff must check in at our Guest Registration house. Please arrive before 5 pm to check in and settle into your accommodations. Your program begins with dinner, followed by an orientation. The Guest Registration house closes at 5:30 pm after which no one is available to provide information or orient you to your accommodations. All programs usually end at 12:30 pm on the program's departure date, followed by lunch. Further specifics regarding your program's schedule will be available upon arrival. If applicable, you will receive an email from the program coordinator in the week prior to your program with any additional information you may need.