[VIDEO TEACHING] HEAL THE MIND, HEAL THE EARTH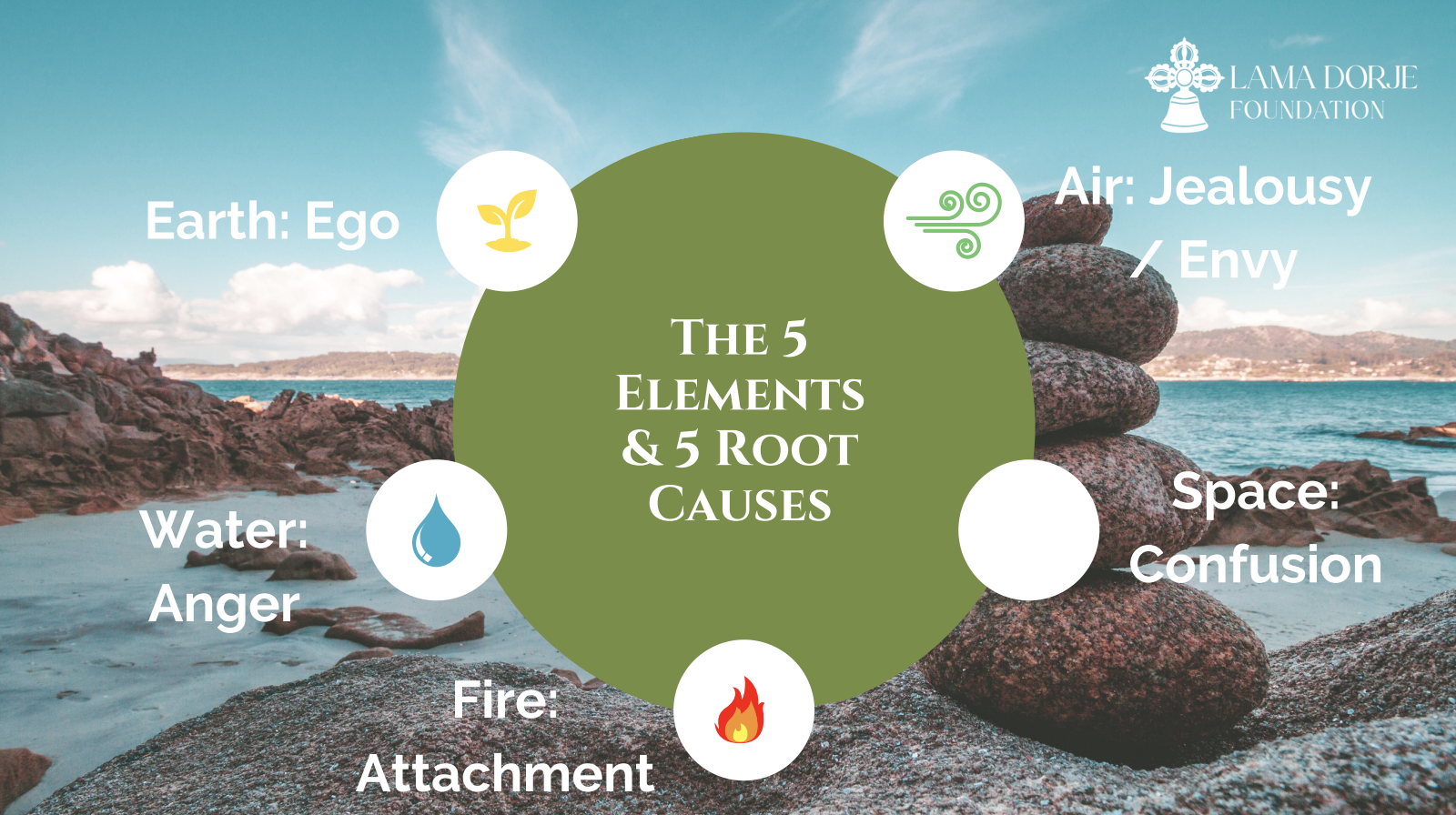 In this video, Carolina Putnam translates for Lama Dorje as he teaches about how the 5 Poisons (confusion, desire, divisiveness, egocentric thinking, and envy) become the source of disturbance and chaos in the world. These poisons are connected with the 5 elements: earth, water, fire, air, space. Learn how to uncover the wisdom that is hidden in each and how to apply contemplation and mind training to balance the 5 elements internally & externally to awaken inner freedom.
Join Drupon Lama Dorje and Carolina Putnam at Drala Mountain Center this September!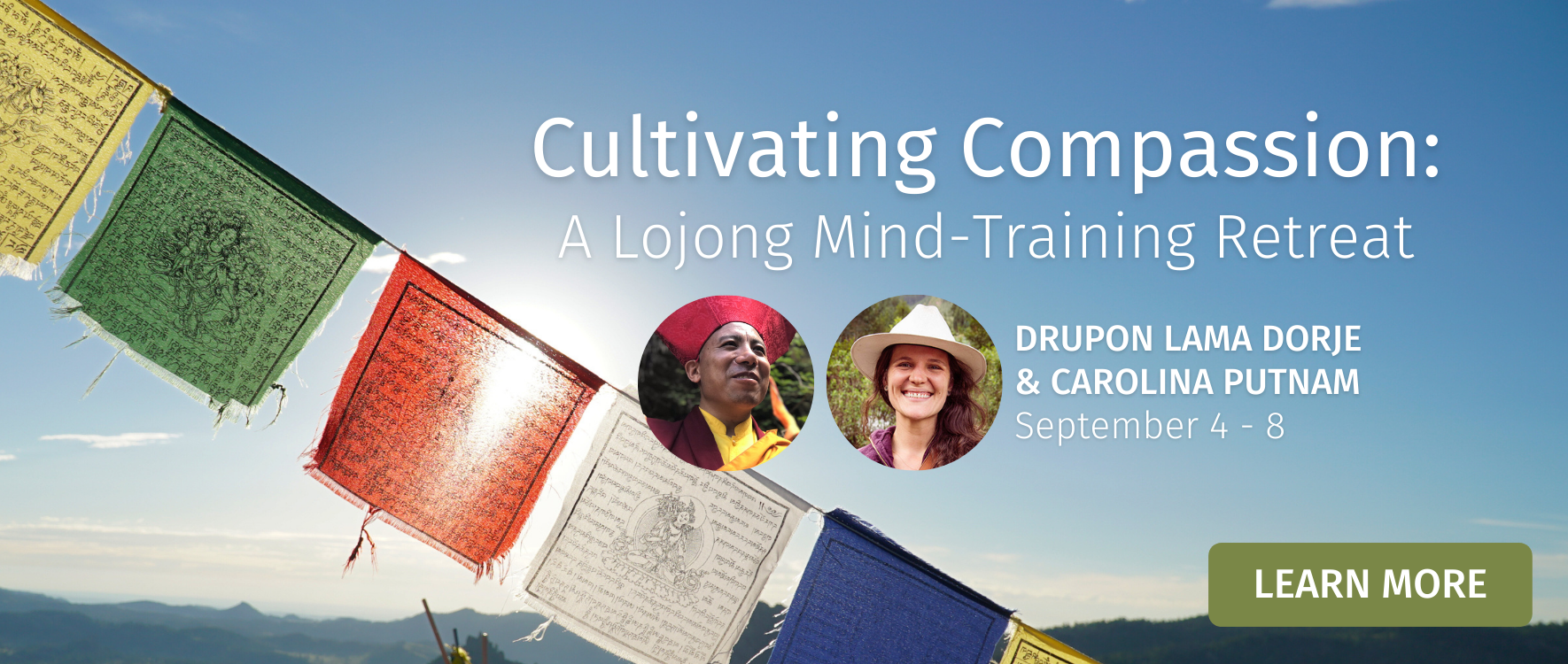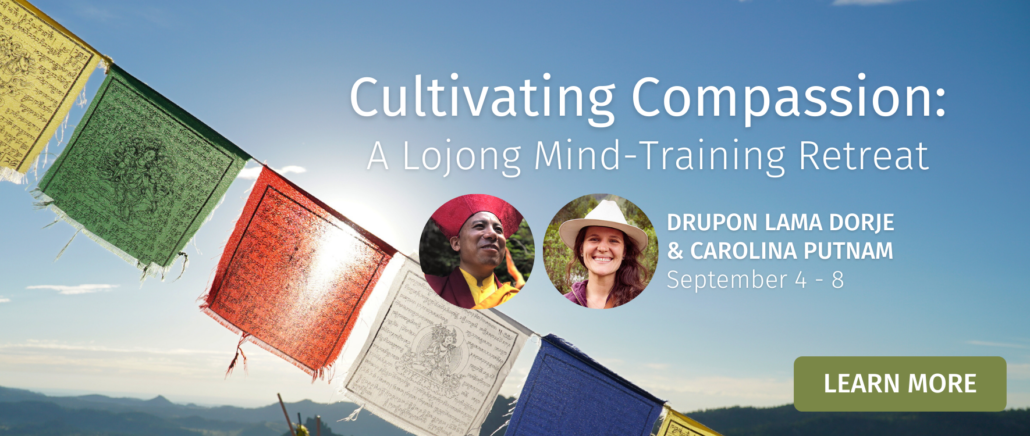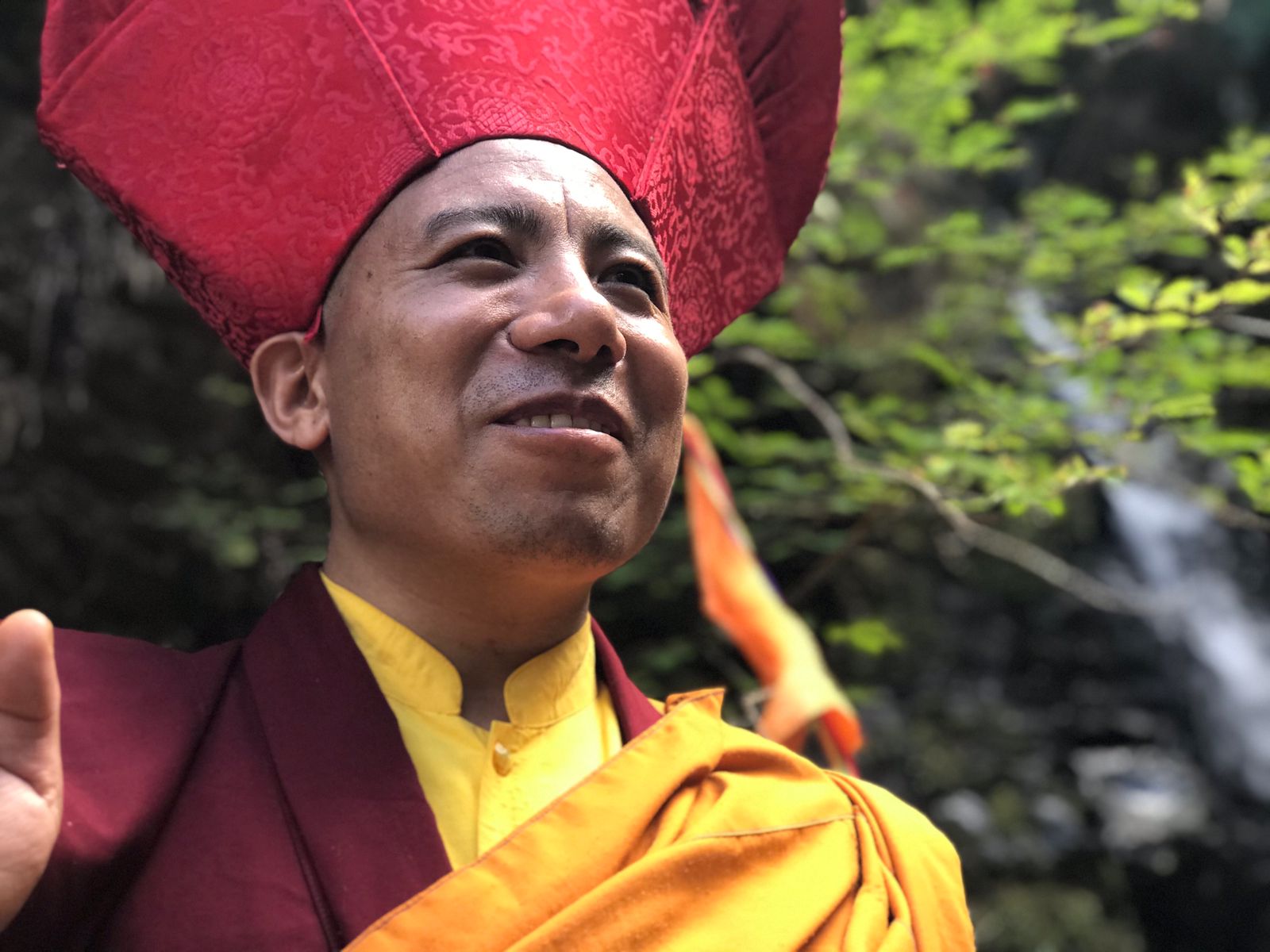 Drupon Lama Dorje's vision is to awaken the happiness of all beings, unite all cultures in global peace, and regenerate our home, the Earth. He was born in a nomadic community high in the Himalayas and at the age of five asked to become a traditional Buddhist monk under the Drikung Kagyu lineage. Lama Dorje completed 4 years of solitary retreat practicing the 5-fold Mahamudra and 6 Yogas of Naropa. For the past 13 years, Lama Dorje has been traveling the world teaching Dharma and meditation while also advocating for topics such as environmental regeneration and intercultural unity. He has a high focus on teaching in Latin American countries, speaks fluent Spanish, and has now become the first resident Lama of Costa Rica where he is building Dewachen World Peace Sanctuary! Visit Lama Dorje Foundation to learn more.
His root Lamas are  H.E. Garchen Rinpoche, Drupön Jampa Rigzin Rinpoche, H.H. Drikung Kyabgön Chetsang.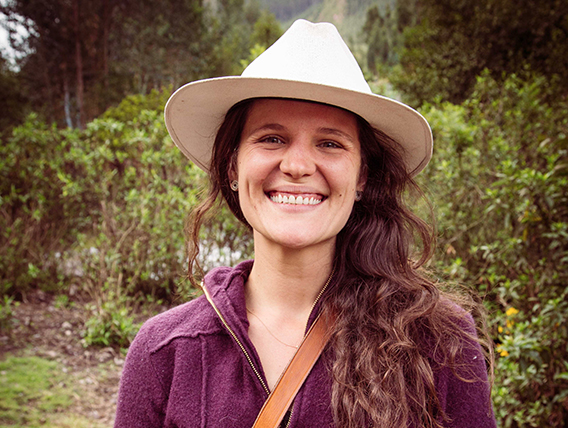 Translator and Director
Carolina has a degree in Cultural Anthropology and is the founder and director of Reviveolution nonprofit in Peru. For 10 years she has worked with indigenous cultures to expand ancestral knowledge and establish land-based sanctuaries. Drupon Lama Dorje deeply impacted Carolina's life after meeting him at an intercultural gathering in Peru. She has since devoted her time and passion to learning and expanding the precious Dharma as she feels working with our mind is the true key to intercultural unity and ecological regeneration. She travels the world with Lama as his translator and personal assistant, serves as the co-director of Lama Dorje Foundation, and is happy to be in service to bring Lama's aspirations into fruition.
https://www.dralamountain.org/wp-content/uploads/2023/05/Screenshot-2023-03-07-at-10.28.52-AM.png
896
1600
admin
https://www.dralamountain.org/wp-content/uploads/2023/05/Drala-logo-1.jpg
admin
2023-03-09 22:58:29
2023-07-05 13:37:25
[VIDEO TEACHING] HEAL THE MIND, HEAL THE EARTH