The Path of Grief, Joy, and Awakening
By David Chernikoff //
I was a little surprised when I arrived at Maria's room and found out that I needed to put on a gown and gloves because she was at high risk for infection. I understood what compromised immunity was. Still, I felt awkward and silly whenever I put that stuff on.
The discharge planner had spoken to Maria about our hospice program and Maria agreed that hospice care was an appropriate next step. Still, Maria wanted to meet one of our staff people and I was happy to put a human face on our organization. She didn't have any real questions that she couldn't answer for herself. What she really wanted was to share the story of her life, and to prepare for the end of what she called, "my life in this world." This was the kind of listening that I savored, a peak into another person's soul that left me with a felt sense of what the Sufis mean when they talk about "the privilege of being human."
That night, I joined some friends for dinner at their home. My friend, Dan, was a physical therapist who worked at the hospital. His very pregnant wife, Katie, was a dancer and yoga teacher who was "due any day now." About a half hour into the meal, Katie excused herself and went to the bathroom.
"Dan," she called out, after she'd been gone a couple of minutes, "Come here, please. I don't think this is pee." Dan popped up from his place at the table and walked through the living room to the bathroom. When he re-entered the dining room, he looked white and pasty. "Katie's water broke and our baby is on the way……I'm supposed to call the midwife…." I got up and walked him over to the phone.
"Ok. Now call the midwife." "She'll be here as soon as she can," he said, "within thirty minutes."
Dan stood there looking shell-shocked and didn't move. "I'd suggest you go check on Katie," I said. I decided I'd wait until the midwife arrived and then quietly slip out. That plan changed abruptly when Dan came back to the dining room table. "Katie and I just talked and we'd like it if you would stay and help us with the birth." "Sure," I said.
What words can do justice to what it's like to see a baby enter this world? Katie and the midwife were an amazing team. Dan and I massaged Katie at times and helped her deal with her back pain when it became really intense. This was a first experience for all of us….except the midwife, of course.
It was 2:10am when I walked out of the house. The July night air was warm and welcoming. I looked up at a brilliant full moon and came to a new, improved understanding of what the word "wonder" actually means. Earlier in the day, I had visited someone who was preparing to leave this world. This evening I had helped someone brand new to enter it. What did it all mean? "Perhaps I'll never really know," I thought to myself. "And that's just fine with me."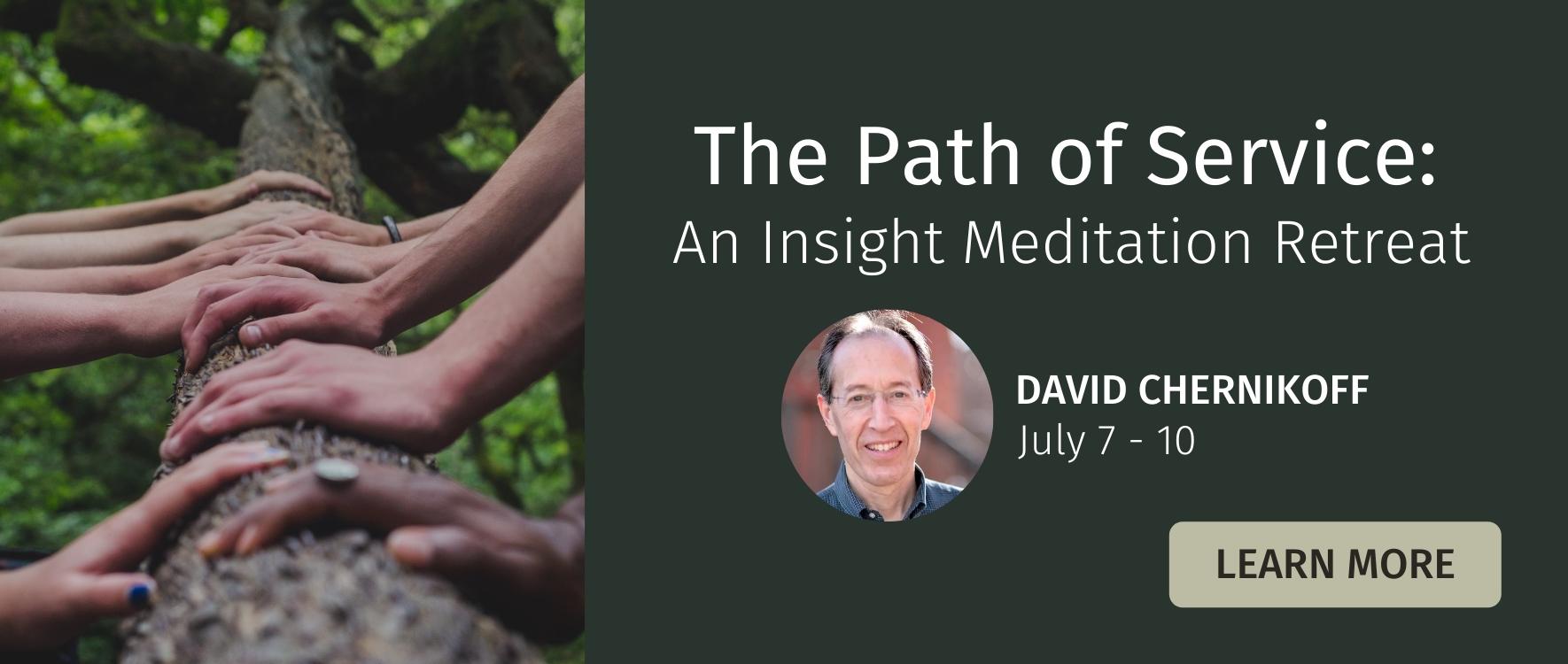 About the Author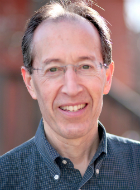 David Chernikoff has been a student of meditation since 1971. He has been teaching Insight Meditation since 1988 and now teaches workshops and retreats throughout the U.S. David taught meditation and psychology at Naropa University for many years and currently has a private practice as a spiritual counselor and life coach in Boulder, Colorado. For more information about David's work, please see his website, www.davidchernikoff.com
https://www.dralamountain.org/wp-content/uploads/2023/05/NcF6MVPW644.jpg
853
1280
admin
https://www.dralamountain.org/wp-content/uploads/2023/05/Drala-logo-1.jpg
admin
2019-05-28 21:59:47
2023-05-09 13:20:43
The Path of Grief, Joy, and Awakening