Why a Super Bowl Champion Volunteers at SMC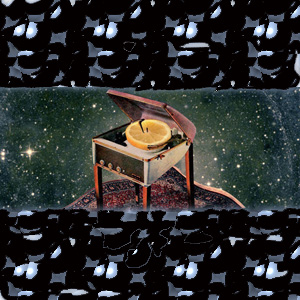 By Dave Stalls //
Dear SMC supporters and fans,
Thank you for allowing me, and so many others, to benefit from what you have built and invested in over the years here at Shambhala Mountain Center.
In July of this year, I began volunteering at SMC because, like many of you, I struggle with my emotions about the direction of our country. I was looking for a way to be of benefit in a time when it seems that not only our country, but our world is in crisis.
As the former CEO of Big Brothers, Big Sisters, and the co-founder of Denver's Street Fraternity, a program designed to cultivate brotherhood and personal growth in at-risk urban youth, I see crisis every day.
I am drawn to Shambhala Mountain Center because it offers one-of-a-kind, powerful support for working with challenging situations, and thanks to you, SMC was able to host the young men of Street Fraternity this Winter, completely for free. (Check out the picture above!)
As I hiked up to Marpa Point with these incredible young men, many of whom are war refugees, I could see SMC through their eyes.
The stunning landscape, the animals, the stillness.
Many of these young men have never experienced nature of this magnitude and seeing them find ease in this environment deeply inspired me.
SMC provides a refuge for people to experience safety, nature, and the wisdom of the world.
Thanks to you, SMC is able to provide opportunities for programs like Street Fraternity as well as offer more scholarships for service-oriented programs. (whoop, whoop!)
Some of these programs are "Courageous Women, Fearless Living" which brings together women touched by cancer to be in community and process their experiences, and "Empowering the Heart of Healthcare" and "Mindful Educators" which help to bring the principles of meditation and good society into schools and hospitals.
We're also able to support the Rocky Mountain MS Center in their mission to improve the quality of life for people living with Multiple Sclerosis, as well as the Life Force Project which recently brought to SMC a group of amazing young women leading grassroots social movements from countries all across the world.
This is what life is about!
What you help create at Shambhala Mountain Center is truly special.
As you know, our world needs Shambhala Mountain Center, its land, people, teachings, and spirit, now more than ever. Now is the time to support SMC.
Please join me in donating to Shambhala Mountain Center's End of Year Fundraising Appeal and together we can help SMC fully step into its potential as a place of inspiration, courage, caring, and light.
Click Here to Donate to SMC's Capital Campaign
Thank you for investing in the improvement of our world. Thank you for investing in SMC!
Sincerely,
Dave Stalls
SMC Volunteer, Camino de Santiago Pilgrim, and Former NFL pro football player, (including 2 Super Bowl victories)
About the Author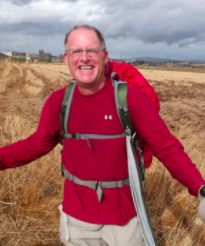 In 2013 Dave Stalls co-founded the Street Fraternity, a youth center located in the violent East Colfax neighborhoods of Denver & Aurora, Colorado, which attracts participation from young men ages 14 – 25+ yrs who are mostly former refugees from many African & Asian countries. Dave is the former founder of the now closed urban gang youth center, The Spot, and former CEO of Big Brothers Big Sisters of Colorado. From 1977 – 1985 Dave was a defensive tackle with the NFL Superbowl Champion Dallas Cowboys and Los Angeles Raiders, as well as for the Tampa Bay Buccaneers and USFL Denver Gold. He is currently volunteering with and living at the Shambhala Mountain Center near Red Feather Lakes, Colorado.
https://www.dralamountain.org/wp-content/uploads/2015/04/unnamed-5.jpg
300
300
admin
https://www.dralamountain.org/wp-content/uploads/2023/05/Drala-logo-1.jpg
admin
2017-12-02 19:14:42
2023-05-09 13:14:31
Why a Super Bowl Champion Volunteers at SMC