Pema Chödrön says: "Don't lose heart."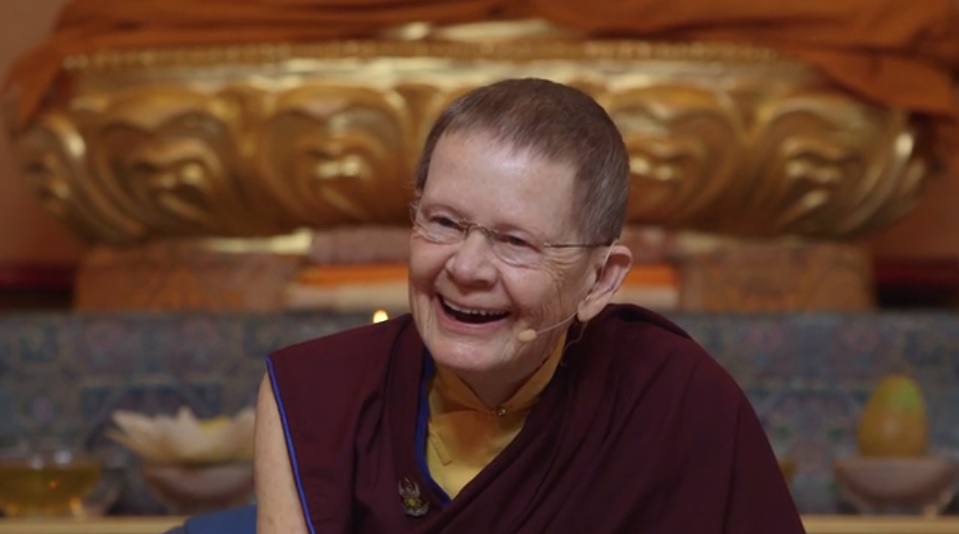 This morning I had a conversation with my co-workers about some challenging circumstances that I'm in the midst of. With my description, I imagined I painted a storm cloud — complete with rumbling thunder and generally full of doom. And then I added that as dreadful as it feels, in the background is a sense that it's a good, necessary process.
In large part, I have Pema Chödrön to thank for helping to condition my mind to hold pain and terrible shit-storms of life within a view of path and awakening.
In this video, she begins by relaying a most helpful bit of encouragement: Don't lose heart.
For more than a decade I've been turning to Pema Chödrön books in times of strife just to get a bit of encouragement like that; just to be reminded that this very moment — whatever the texture — is the process of awakening in living color.
She always says: "Feel it." And doing so allows us to know the reality of life on earth, and develop empathy for the people we share our homes, offices and planet with.
At the end of the conversation I was asked to take on the task of watching this Pema Chödrön video and writing a short introduction. I had a feeling it would be a good fit. And indeed, it was nice to touch in with some Pema wisdom this morning.
May you also find this to be helpful.
Note: This excerpt comes from Pema Chödrön's excellent upcoming online course called "The Heart of the Matter" published by our friends at Shambhala Publications. You can learn more and register for that course, which begins on June 7, 2016, and watch a personal invite from Pema by clicking here.
About the Author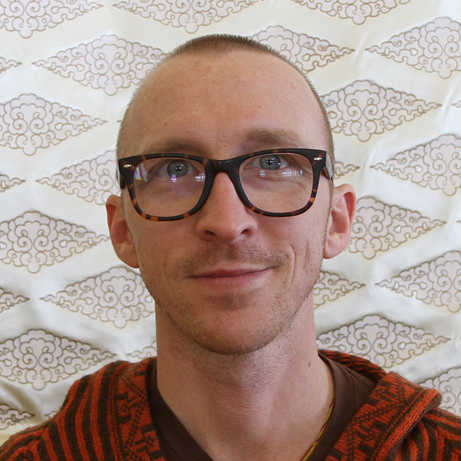 Travis Newbill is a writer, musician, and aspirant on the path of meditation.  He currently resides at Shambhala Mountain Center, where he handles the SMC Blog, and other marketing tasks. He also gives tours of the Great Stupa and is empowered as a Shambhala Guide — a preliminary teaching position. TravisNewbill.com 
https://www.dralamountain.org/wp-content/uploads/2023/05/Pema.jpg
534
959
admin
https://www.dralamountain.org/wp-content/uploads/2023/05/Drala-logo-1.jpg
admin
2016-05-28 21:45:39
2023-05-09 13:04:58
Pema Chödrön says: "Don't lose heart."