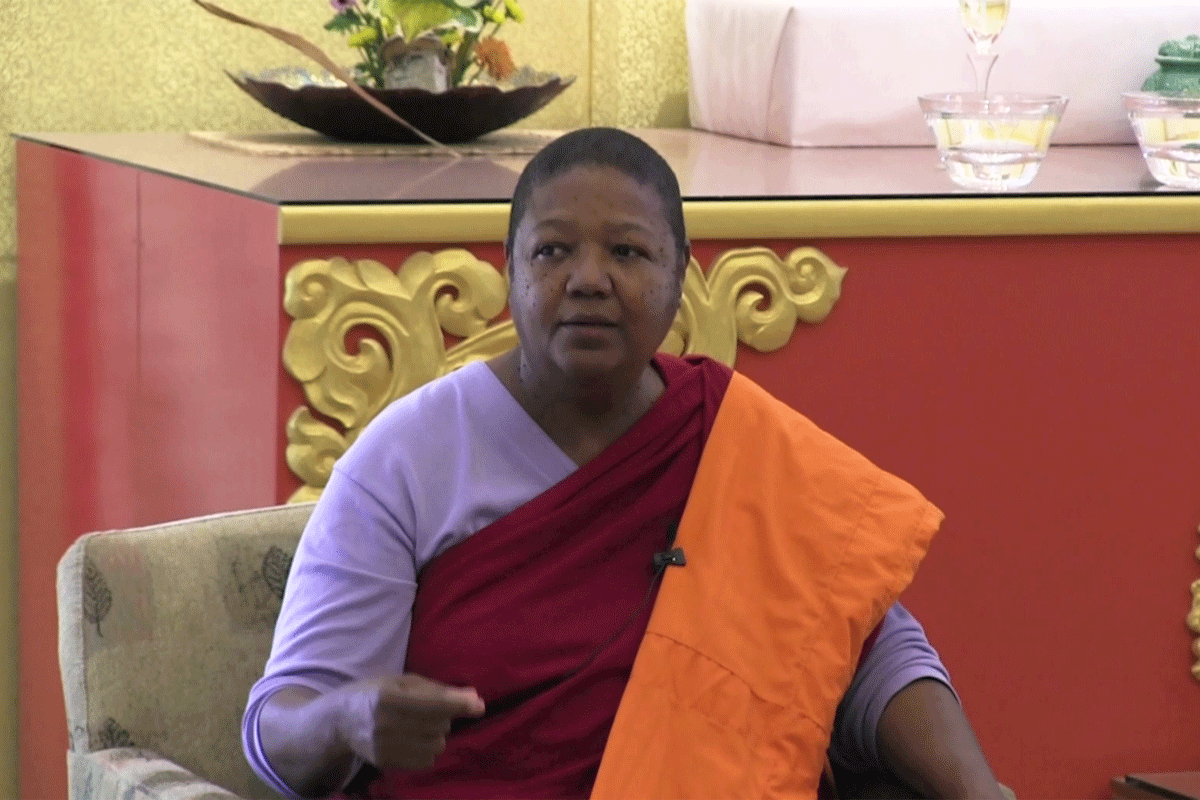 We've probably all felt insignificant—at a loss for what our role or purpose in this life really is. I for one have spent long hours wondering if I'm really contributing, if I really matter given the sheer volume of human experience and all the hardship and tragedy there is in the world.
For Venerable Pannavati, it's a matter of perspective.
She begins this short clip from last year's Wisdom Rising by offering a very wide view, cosmic in fact, regarding the meaning of our lives: "the preciousness of human life is that we each have a role to play in the evolution of beings."
She describes a critical shift in perspective that can happen—one from ego identification and self-centeredness to something more spacious, accommodating, and in Buddhist terms, feminine.
Oddly enough, she says our own value isn't even personal. There's a kind of twist or confusion in our mind that needs to be resolved here.
When we have the right view "we can look with a more impartial eye and see the role we serve in the world. And that role has value, ergo I have value. It's as simple as that."
Let us know what you think in the comments below!
You can learn more about Wisdom Rising: An exploration of the divine feminine in Buddhism, August 17-21 by clicking here. Venerable will also be teaching at this year's Wisdom in Action, July 27-31, click here to learn more.
About the Authors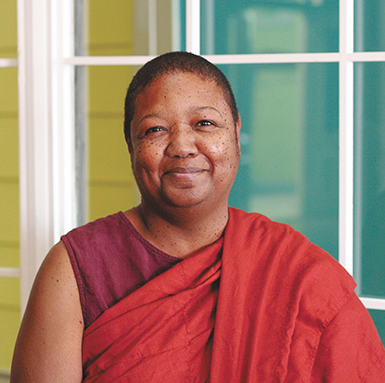 Ven. Dr. Pannavati, a former Christian pastor, is co-founder and co-Abbot of Embracing-Simplicity Hermitage in Hendersonville, NC. As a Buddhist monastic, she advocates on behalf of disempowered women and youth globally. She was a 2008 recipient of the Outstanding Buddhist Women's Award. Venerable is a founding circle director of Sisters of Compassionate Wisdom, a 21st century trans-lineage Buddhist Order and Sisterhood formed by Ani Drubgyuma in 2006. In 2011, Venerable adopted 10 "untouchable" villages in India, vowing to help them establish an egalitarian community based on Buddhist principles of conduct and livelihood. Ven. Pannavati founded My Place, Inc. in Hendersonville, NC, which has housed more than 75 homeless youth between the ages of 17 and 23 over the past 4 years. That effort has evolved into a separate 501(c)(3) which has its own academic platform, jobs training program, residential program and social enterprise, My Gluten Free Bread Company.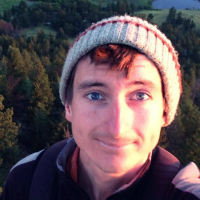 Ryan Stagg received an MA in Contemplative Religious Studies from Naropa University, and currently lives and works at Shambhala Mountain Center, where he explores the dharma as a personal, social, and professional path.
https://www.dralamountain.org/wp-content/uploads/2023/05/Ven-P-Blog-Pic.png
800
1200
admin
https://www.dralamountain.org/wp-content/uploads/2023/05/Drala-logo-1.jpg
admin
2016-04-21 16:50:04
2023-05-09 13:04:30
It's Not Personal