Creativity to Awaken Your Mind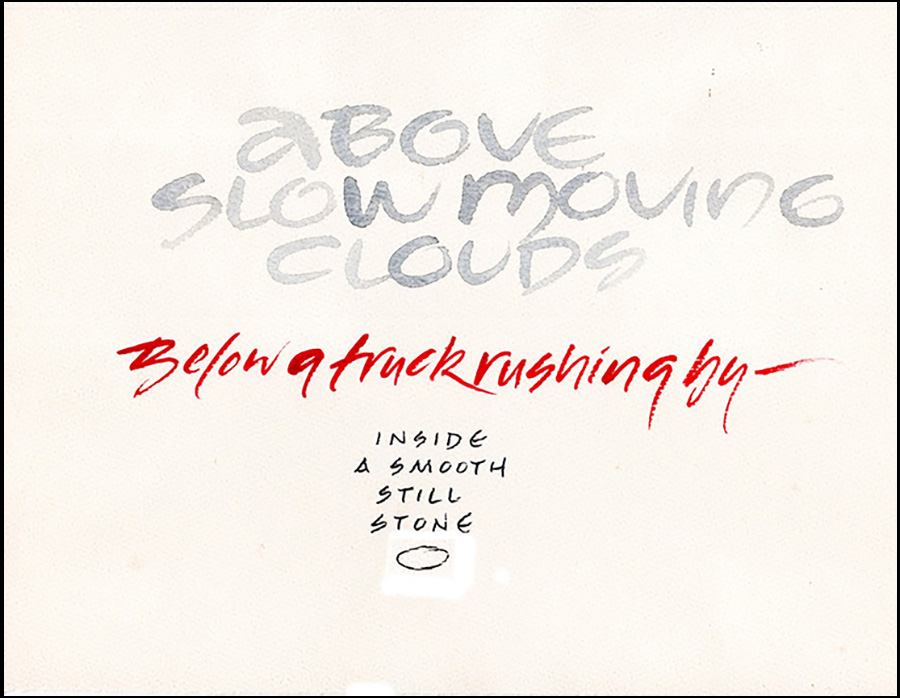 Three line expression by Barbara Bash
---
By Victress Hitchcock
The weekend of October 8 & 9, 2022 Barbara Bash and I are leading a Drala Mountain Center online retreat:  AWAKE MIND: Write – Draw – Contemplate. 
As the writing guide for this retreat, I've spent considerable time contemplating how to enrich our exploration of natural creativity. My passion lies in words — in the playful art of weaving them together to construct entire worlds.
To encapsulate the essence of what we'll be engaging in over the course of our two days together, allow me to share a couple of quotes that I believe perfectly capture the spirit of our journey:
One by Flannery O'Connor:
"I write to discover what I know."
And another by Mary Oliver:
"Pay attention. Be astonished. Tell about it." 
As we dive deep into free writes and prompted writes and haiku we will be paying attention, exploring, discovering and telling all about it. 
One of the ideas I am playing with is free form writing where we put words together in different ways to create a simple poetic expression. You can use as many "a" and "the" and "I" and "they" and "is" and "and" as you like. 
Here's an example of some random words:

Cloud

Pancake

Feeble

Shake

Ladybug

Yellow

Tangle

Angry 

Dance
Here's an example of an expression – 
A ladybug dances and shakes
the yellow cloud pancake feels
feeble and angry. 
It's random and messy, like playing with mud, but letting go of perfection is one of my aims in the retreat. 
Here are some words for you to play with:
Pencil

Gallop

Purple

Want

Belligerent 

Tree

Slippers

Sit 
You can try different expressions with these words. Or come up with your own words. 
In our last session we will be exploring haiku. The idea of writing haiku can sound daunting, but it's not. We are not aiming at perfect haiku, we are "paying attention, being astonished and telling about it." In three short lines. 
One of the exercises I like to offer in retreats is to look around at what is going on around us and write as many three line expressions as we can in ten minutes. Here is what came up for me this morning:
Morning sit        a fly
      lands once      twice
so small so annoying

Chopping apples
for my cereal
             no two alike
Two avocados four nectarines
           wait together in a bowl
none are ripe 
Feel free to play with that before the retreat. 
I do hope you can join me and Barbara Bash in October for AWAKE MIND: Write – Draw –Contemplate. We look forward to spending two days creating, contemplating, writing and drawing and playing with you all in a space of natural awareness.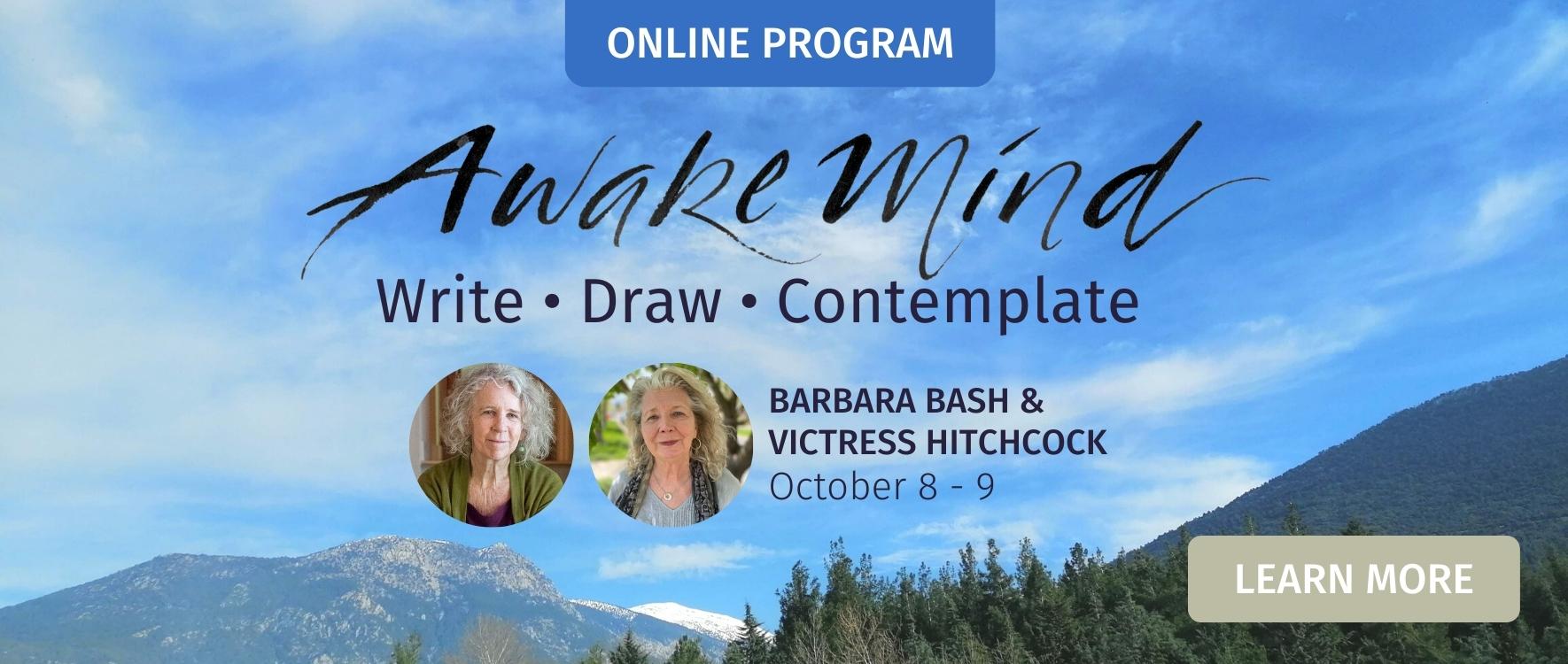 About the Presenters
Barbara Bash
Artist/calligrapher Barbara Bash has taught Brush Spirit and Contemplative Drawing workshops over the years. She was a student of Chögyam Trungpa Rinpoche during the early years of the Vajradhatu sangha in Boulder with Victress Hitchcock. Barbara was a teacher of calligraphy and contemplative art practices at Naropa University.
Barbara is an artist and writer/illustrator of books including her most recent True Nature: An Illustrated Journal of Four Seasons in Solitude.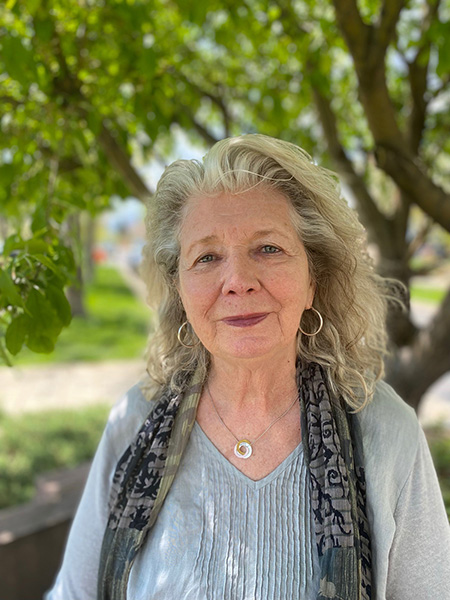 Victress Hitchcock
Filmmaker/writer Victress Hitchcock was a founding member of Centre Productions, the film company Rinpoche started in 1975. Victress has been a meditation instructor and discussion leader at programs including the 1998 Pema Chödron retreat, When Things Fall Apart.
For more information on Victress' films including – When the Iron Bird Flies and Blessings, as well her recent poetry collections and Writing and Contemplation retreats, visit her website at the link below.
https://www.dralamountain.org/wp-content/uploads/2023/05/DMC-blog-image.jpeg
698
900
admin
https://www.dralamountain.org/wp-content/uploads/2023/05/Drala-logo-1.jpg
admin
2022-08-03 22:43:35
2023-11-27 01:30:03
Creativity to Awaken Your Mind