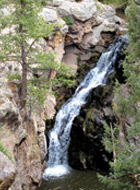 Eva Wong
Qigong- Eva Wong, author and translator of 13 books on the Taoist arts of health, meditation, and qigong, is the 19th generation lineage carrier of Xiantianwujimen Taoism and 3rd generation student of Wang Xiangzhai, founder of the Yiquan martial arts and Zhangshuan (standing qigong).
Fengshui-  Eva Wong is a practitioner of several systems of traditional Chinese Fengshui, including Kanyu (land form), Xuankong (Flying Stars), Sanyuan (Three Periods), and Sanhe (Three Combinations). She consults in the Fengshui of residences, commercial enterprises, and spiritual practice centers worldwide. She is also the author of over 13 books on Taoism. Her Fengshui books are: Fengshui: The Ancient Wisdom of Harmonious Living for Modern Times and A Master Course in Fengshui.
Divination- Eva Wong is a lineage carrier of Xiantianwujimen Taoism, a lineage that specializes in qigong as well as divination and the study of the I Ching. 
Upcoming Programs by Eva Wong

June 2–4, 2023
This workshop presented by Eva Wong and Ghost Valley Strategy Consultants is designed to introduce you to the art and skill of thinking and acting strategically. Everyone can be a strategist. It only takes inspiration and some training to bring out the strategist within you. This workshop will provide you with tools and guidelines on […]