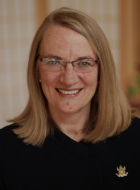 Dakini's Warm Breath Multi-Track Weekthun
Judith Simmer-Brown, Greg Smith and Dhi Good
March 12–19, 2023
Tuition $108 + 7 nights
Dakinis are female visionary deities in Tibetan Buddhism who are emblems of meditation and the nature of mind.  They are said to support meditators of every level to discover the heart of their practice and nurture the dawn of wisdom.  They work in surprising and outrageous ways to cut our habitual patterns, embarrass our concepts, and expose our spiritual potential.  This retreat will explore how dakini teachings can animate our own practice, whether it be White Tara, Vajrayogini, or formless meditation and Mahamudra. Retreat itself is a kind of warm breath, whispering in our ears.  Please join for practice, dakini talks, and deepening connection with the blessings of the lineage and community.
Practice Tracks
Participants may choose to attend one of the following tracks. Please note: prerequisite lungs or practice authorization are required for White Tara and Vajrayogini practice.
White Tara – led by Dhi Good
Vajrayogini – led by Greg Smith
Open Meditation / Mahamudra – led by Judith Simmer-Brown
Participants will be with their practice track each morning and late afternoon. All participants will gather in the early afternoon for a dakini talk by Judith Simmer-Brown.
Sample Schedule
7:00-8:00 Chants, All-program meditation
8:00-9:00 Breakfast
9:00-12:00 Track Practice
12:00-2:00 Lunch break and rota
2:00-3:30 All-program Dakini Talk
3:30-4:00 Tea Break
4:00-6:00 Track Practice, Protectors' Chants
6:00-7:30 Dinner Break
7:30-8:30 Discussion Groups, Closing Chants
Judith Simmer-Brown, Ph.D., has just retired as Distinguished Professor of Contemplative and Religious Studies at Naropa University in Boulder, Colorado, where she has taught since 1978. As Buddhist practitioner since the early 1970's, she became a student of Chögyam Trungpa Rinpoche in 1974, and served as an acharya from 2000-2022.. Her teaching specialties are meditation practice, Shambhala teachings, Buddhist philosophy, tantric Buddhism, and contemplative higher education. Her book, Dakini's Warm Breath (Shambhala 2001), explores the feminine principle as it reveals itself in meditation practice and everyday life for women and men. She has also edited Meditation and the Classroom: Contemplative Pedagogy for Religious Studies (SUNY 2011). She and her husband, Richard, have two adult children and three grandchildren.
Greg Smith, a well known sangha artist and thangka painter, has lived and painted at Shambhala Mountain Center for many years. He has been a student of meditation since 1976, first with Chögyam Trungpa and later with his son Sakyong Mipham. Greg has taught meditation and Buddhist studies since 1982.
Dhi Good is a senior teacher in Shambhala, who studied Zen intensively for 10 years. In addition to Shambhala path programs, she teaches mindfulness at work for non-meditators. She earned a masters in Future Studies from University of Houston, and is co-author of Trendbenders: Building Healthy and Vital Communities (2002). Dhi lives in Denver and works as Director of Business Development for Drala Mountain Center.