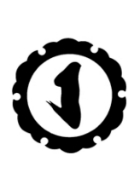 Warrior Assembly
Gaylon Ferguson and Janet Solyntjes
July 1–12, 2023
Tuition $775 + 11 nights
You must have been accepted prior to registering. Closely read all important details below before registering.
The registration deadline for non-repeaters is April 28th, 11:59pm, after which we need to order the materials. We will not be able to accept registrations after this date.
Building on Enlightened Society Assembly and the Sacred Path programs, Warrior Assembly is a living teaching in creating enlightened society. Warrior Assembly focuses on how to develop fearlessness in engaging as a warrior in the world. Here, warriors are introduced to powerful practices and teachings on the Ashe principle, which enable one to transform confusion and hesitation into wisdom and authenticity.
→ Closely read all of these important details before registering:
Prerequisites:
Students applying to the Warrior Assembly should have completed the following before the program:
Levels 1-5
Sacred Path programs including Golden Key,
Fees
Tuition for this program does not include the required materials fees (unless you are a repeater). The materials fee is $295.95. You will pay this in advance on the registration page.
APPLYING & REGISTERING FOR WARRIOR ASSEMBLY
Please read the following paragraphs as they contain key information.
Attending Warrior Assembly is a two-part process that includes both applying to the program with the Shambhala Global Services Office of Practice & Education, and registering with Drala Mountain Center. This year, participants will apply first and then register after being accepted.
In order to attend Warrior Assembly, you must submit an online application and be accepted by the Shambhala Global Services Office of Practice & Education. The application is reviewed by the Office of Practice and Education, in order to ensure that each participant has met the program prerequisites and is adequately prepared to receive the teachings. 
Registering with Drala Mountain Center allows you to pay for the program and requested housing. 
Please do not make airplane reservations until you have received your full acceptance from the Office of Practice and Education.
To apply for Warrior Assembly via the Office of Practice and Education, please click here. The application deadline is March 31, 2023.
Repeaters do NOT need to apply. Repeaters are allowed to register beginning April 17th, 2023.
Participation: Participation in the entire Assembly is required.
Payment: A deposit of 50% of the total program cost is due upon registration. The full remaining balance is due on June 1, 2023, 30 days prior to your arrival date.
Materials Fee: There will be a materials fee in addition to the tuition that all participants (except repeaters) will be required to pay prior to the Assembly. The materials fee is $295.95. This is a required cost.
Financial Aid: Financial Aid is available for this retreat. You can learn more about and apply for DMC's financial assistance here. The default level of award will be 35% of tent double housing (retreatants may pay to upgrade if they wish). Scholarship awards may not be combined with Subsidized Rate or Student/Senior Discount, and scholarship funding does not cover travel.
Laundry: No laundry service will be provided during this program.
Repeaters: If you are repeating Warrior Assembly, please type "repeater" in the comments and select Personal Check for payment. We will discount your tuition by 50% and contact you for payment.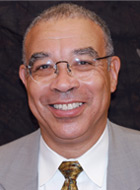 Gaylon Ferguson, PhD, has led mindfulness meditation retreats since 1976.
He has taught at Stanford, the University of Washington, and Naropa University. He is the author of two books: Natural Wakefulness (on the four foundations of mindfulness) and Natural Bravery (on fear and fearlessness). He has written articles for Lion's Roar and Tricycle magazines.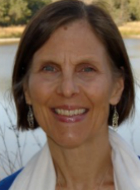 Janet Solyntjes, MA, is a Certified Mindfulness-Based Stress Reduction (MBSR) teacher and has been leading silent meditation retreats in the U.S. and internationally for over 30 years. She provides online study groups and individual mentoring to mindfulness teachers-in-training and has been on the faculty of Naropa University, the Center for Mindfulness, and the Engaged Mindfulness Institute.
Janet facilitates the annual leadership retreat: Do Nothing: Learning to Live Your Life with Genuine Care for entrepreneurs and supports business leaders and teams in the integration of mindfulness into workplace settings.