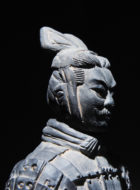 An Invitation to Thinking and Acting Strategically
Eva Wong
June 2–4, 2023
Tuition $525 + 2 nights
This workshop presented by Eva Wong and Ghost Valley Strategy Consultants is designed to introduce you to the art and skill of thinking and acting strategically. Everyone can be a strategist. It only takes inspiration and some training to bring out the strategist within you.
This workshop will provide you with tools and guidelines on how to think and act strategically, call your attention to the need for virtue in strategic thought and action, and apply what you have learned in your work and everyday life.
Thinking and acting strategically can save time, effort, and resources, allowing us to successfully accomplish works that will benefit humanity.
What is offered in this workshop:
Theme-rooms and breakout groups on focused topics
Taoist methods of enhancing body and mental awareness
Presentations and tutorials by Eva Wong and Ghost Valley Consultants on:
Situation awareness
Social awareness
Interpersonal awareness
Information awareness
Who can benefit from this workshop
If you are in business, education, professional services, government agencies, or are involved in community organization, and you wish to integrate strategic skill and virtue into your work – THIS WORKSHOP IS FOR YOU
What you will get out of it
Tools and guidelines for personal follow-up training
Body awareness training exercises
Mental awareness training exercises
This retreat is part of Eva Wong's Strategic Studies Series, a system of workshops and courses featuring modern applications of strategy based on Chinese classics including Sunzi's Art of War, The Thirty-Six Strategies, and the writings of Zhuge Liang. To learn more about this series click here: https://www.limitlessgate.com/strategic-studies-programs/
About Eva Wong
Eva Wong is the author of How to Win: 36 Ancient Strategies for Success, a Chinese classic on strategy and tactics, as well as 15 other books on the Taoist practical arts such as health practices, meditation, divination, and strategy. She owns and operates Ghost Valley Strategy Consultants, and has advised corporations, government agencies, and private individuals on strategy world-wide. You can find her courses on strategy and tactics listed in the website limitlessgate.com.