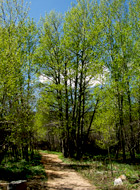 Running with the Legends: Running, Meditation, and Yoga Retreat
Marty Kibiloski, Michael Sandrock and Allie Geer
June 9–11, 2017
Tuition $295 + 2 nights
Many of us "overtrain" in running and in life. Why so much work? Why so much running? Why so much anxiety and unhappiness? This retreat, led by 2:23:25 and 2:24:30 marathoners Marty Kibiloski and Michael Sandrock and ultramarathon runner and meditation instructor Cynthia MacKay, will explain why, leaving you surprised and, perhaps, awakened. You will leave with a personal daily training schedule geared towards your next goal race, from 5K through marathon, as well as an easy-to-stick-to meditation schedule that will not only let you run faster, but help you live a richer, happier life.
Meet the Legends


Clare Gallagher, 24, was a star runner at Cherry Creek High School in Greenwood Village, Colorado. She went on to compete for Princeton University, where she had an introduction to meditation and mindfulness through the Princeton Buddhist Club. While some of her peers joined the Wall Street world of investment banking, getting big pay, big money and big stress, Clare forged her own path, heading to rural Thailand to teach English for two years. Deciding not to attend medical school, she "followed her bliss" and began pursuing her passion for trail running. Her first U.S. ultra was a win at the 2016 Leadville 100 miler, in the second-fastest female time ever, earning her a sponsorship from The North Face. Next up: the Western States Endurance Run.
Instructors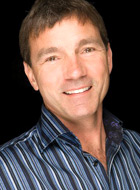 Marty Kibiloski is a successful business leader, Hawaiian Ironman Triathlon World Championships veteran and accomplished runner, finishing 56th in the Boston Marathon. It was not through his personal accomplishments, but through meditation, non-competitive running attitude and yoga, where he discovered a deeper sense of richness that brings fullness to all aspects of his life.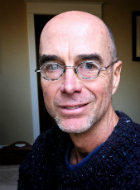 Michael Sandrock is an award-winning journalist and author of Running with the Legends and Running Tough. He began running as a teenager in the forest preserves outside Chicago and went on to compete for the University of Colorado. After a stint making DNA as an organic chemist, he received his MBA and worked in a bank. It was a marathon in Yaounde, Cameroon, that spurred Sandrock to "follow his bliss," a path that includes studying comparative mythology, running, yoga, and meditation, thanks to interviewing and writing about Sakyong Mipham.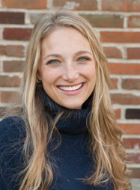 Allie Geer began her practice of yoga in 2006 after a traumatic car accident. She found that her meditation and yoga practice was an excellent way to handle both her physical and emotional pain. Yoga has become a lifestyle choice for Allie, bringing joy to her daily life. She currently teaches prenatal, restorative, pranayama, myofascial release, and an alignment based hatha/vinyasa style of yoga.