Radical Self-Healing
May 20–22, 2016
Healing Workshops, Meditation & Mindfulness, Personal Transformation, Yoga, Wellness & Embodied Living
Redefining Illness
Bodily sickness, like all suffering, has real, discoverable causes. The cause is not cancer, colitis, weak adrenals, or a lowered immune system. The cause of our health problems is the innocent misuse of our own body and mind.
Natural Self-Healing
During this empowering retreat, we will discover how we connect with our ability to eat, think, move, and relate. Through our exploration of these four essential activities, we will learn how to skillfully imbue our daily lives with care and free ourselves from habits that repeatedly cause harm.  After our weekend together, you will see unmistakably the healing power you have and how to wield it to revitalize your body and mind.
Are you seeking or hoping for something that will make a real difference in your Health and vitality; a way to get off meds, lose belly fat, feel less anxious?
Have you tried reasonable approaches yet feel like either you haven't found the answer or it will require more effort and time than you are willing to invest?
Are you still avidly seeking because you sense there is something more? There is. It is you, yourself.
You are innately endowed with the Power to Heal… anything!
But you must learn exactly how to do this.
You do it by being exquisitely kind to yourself; by infusing your most ordinary daily actions with extraordinary kindness and wisdom.
Radical Self-Healing will teach you to:
• Heal your habits of eating, your cravings and addictions.
• Heal the cruel, hurtful ways you judge, criticize and doubt yourself.
• Heal your afflictive emotions of anger, sadness, anxiety and depression.
• Heal your inhibitions about what others might think of you.
• Master yourself through unimaginable kindness and fierce compassion.
Radical Self-Healing blends music, movement and breathing, meditation and visualization; group relating and great lecture-dialogues.
It is enlivening, inspiring, fun, meaningful, mystical and absolutely practical.
Blog Post: Radical Self-Healing
By Charles Cropley
You are innately Self-Healing. You passionately love yourself and you are endowed with the intelligence and power to Heal yourself. You simply have not ever been taught how to do this.
You do this by performing your most ordinary daily activities, eating, moving, thinking and relating with love and wisdom. i.e. with your spirit.
The challenge is that you are bound by a lifetime of habits. Stupid, selfish, harmful habits that are compulsive, even addictive. You have been unconsciously entrained in these sick behaviors by your family and culture. These habit "demons" govern every aspect of your behavior and are the cause of your illness and suffering.
To heal your body, you must Heal the ways you use your body. The ways you nourish, move and rest her.
To Heal your mind, you must Heal the ways you use your mind; the ways you judge and criticize yourself, the emotions you are addicted to and the ones you refuse to feel; and, above all, your deeply rooted beliefs about who you are; and your power to Heal your body and mind.
These habits do not die easily. There is only one way to Heal them. You must find your true identity that loves you more than your false self loves… well chocolate, coffee and wine; or slouching and self-criticism; or gossip and people pleasing.
You must be willing to approach your sick, addicted, stupid, selfish, altogether embarrassing self with great compassion and complete honesty. In short, you must cultivate a relationship, a living dialogue between your suffering self and your wise, compassionate self. You must come to intimately understand the sick parts of your psyche. Embrace them as a mother does her child and patiently re-educate them to behave as more responsible, adult members of your larger bodily, psychic community.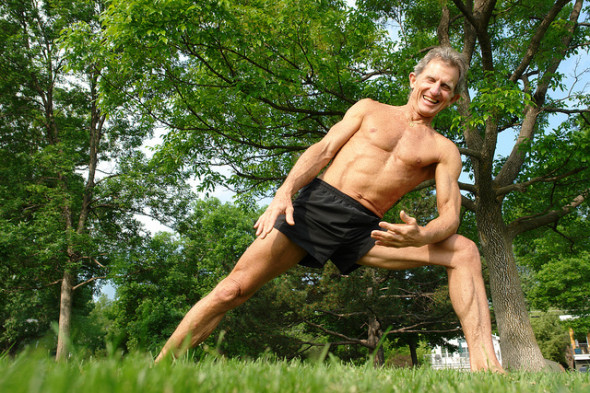 In the weekend program I'll be leading at Shambhala Mountain Center, you will come to appreciate that you are constantly receiving specific instructions from your body, your mind and from other people telling you exactly what to do and not do. You are being spoken to, constantly by Life, by the Divine. Your body is telling you unerringly how to feed her, move her and rest her. Your mind and heart (emotional body) do the same. The art is re-learning how to understand this sensory, mental, emotional language; As a gardener listens to the language of plants, you must return to this caring, innocent curiosity towards yourself. This is innate, natural to you.
"Radical Self-Healing" will teach you how to directly connect with your own innate goodness in a no nonsense, absolutely real way. You will then practice, both alone and in groups, expressing this source of Self-Healing in the ways you eat, move, think and relate.
The art of Self-Healing is a brutal war, an elegant dance, a living marriage between our "seemingly" opposing demons of habit and the angels of Health.
You will at least come away with a sense that your most ordinary activities are living sacraments, in which your lovers and enemies, your human and divine wrestle.
Through instruction, meditation, visualization, writing, conversation and real practice, both alone and in groups, you will taste the flavor of "Radical-Self-Healing".
We have two days, 8 meals, two showers… to practice wielding your Self-Healing power through the ways you eat, move, think and relate. You may return to your life with a clearer understanding and greater confidence that you yourself are what Heals you.
Learn more about Charley Cropley at: http://charleycropley.com/