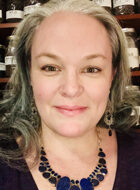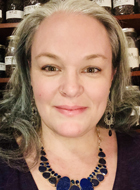 Revitalize with Meditative Breathing
Dr. Nashalla Nyinda
March 17–19, 2023
Tuition $195 + 2 nights

Your subtle body channels ideally operate with free flow to help revitalize and nourish your body-mind-spirit. Modern life, stress and lack of settled breath all can clog the subtle body system.
Tibetan yogic breathing has caught the attention of modern science. Grounded meditative breath clinically shows benefit for inflammatory and pain responses, anxiety, insomnia, PTSD and mood disorders. In the transition between the stillness of winter and the activity of spring, we can harness the power of quieting the external chatter and turn our attention to the needs of our inner channels. Not only does meditative breathing quiet the mind, it can rejuvenate our entire system.
In this weekend we will learn simple, safe instructions for Tibetan medical and science backed breathing techniques designed to offer you a place of deep wellness and peace.

Bring comfortable clothes in order sit in meditation and move easily during practice sessions. Also bring warm layers and appropriate clothes for outside walking meditation.
Tentative Schedule
Friday, March 17
2:00 to 5pm Arrival & Registration
6:00pm Dinner
7:00 pm Orientation
Saturday, March 18
8:00 – 9:00am Breakfast
9:30 – 10:45am Introduction to the Science and History of Breathwork
11:00 – 12:00pm Meditation, Posture, Movement and Breathwork
12:30 – 1:30pm Lunch
2:30 – 4:00pm Your Body's Elements in Focus — Practice at the Great Stupa of Dharmakaya
4:30 – 5:00pm Receiving Breath from Nature, Walking Meditation
5:30 – 6:30pm Meditation and Breathing
6:30 – 7:30pm Dinner
Sunday,  March 19
7:30 – 8:30 am Breakfast
9:00 am   Check-out (bags at the door)
9:00 – 10:00 am Movement and Breath
10:30am – 12:00 pm Meditation and Breathing
12:00pm – 12:15pm Closing Circle
12:30 pm Lunch and Departure
Please review our current COVID-19 policy before visiting DMC.
Nashalla Gwyn Nyinda, Menpa, TMD began studying Tibetan Medicine in 1999. Encouraged by her root teacher, The Very Venerable Thrangu Rinpoche, she interned at Chagpori Tibetan Medical Institute's Clinic in Darjeeling, India for two years. Nashalla's Menpa degree was conferred in 2009 by Qinghai Tibetan Medical College and The Shang Shung Institute of Tibetan Medicine. She founded The Sowa Birthing Method, a bodywork series geared at decreasing medical intervention and postpartum depression. Her Bachelors in Interdisciplinary Studies from Naropa University focused on Asian Medicines and Buddhist Psychology. Nashalla went to the Institute of Taoist Education and Acupuncture for a Masters of Acupuncture in the Classical Five-Element lineage. She teaches as an Adjunct Professor at Naropa University, and lectures on Buddhism, meditation and Asian healing traditions worldwide to Tibetan and Western students, practitioners, doctors. Nashalla directs the Nyinda Clinic of Tibetan Medicine & Holistic Healing in Boulder, Colorado.