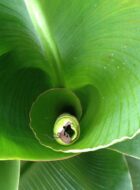 Drala Mountain Permaculture Design Practicum
Jerome Ostentowski and Kareen Erbe
October 21–23, 2022
Tuition $300 + 2 nights
Permaculture involves the development of agricultural ecosystems intended to be sustainable and self-sufficient. Permaculture design adopts arrangements observed in flourishing natural ecosystems. It includes a set of design principles derived using whole-systems thinking.
Central Rocky Mountain Permaculture Institute (CRMPI) and Broken Ground are partnering with Drala Mountain Center to host an on-site Permaculture Design Practicum. A Design Practicum is a collaborative process that allows for a diversity of perspectives and design ideas. This design practicum is intended to give participants an introduction to permaculture concepts while engaging them in the actual design process of a permaculture plan at Drala Mountain Center.
During the weekend, participants will learn about permaculture practices and principles, the importance of human relationships and community building in the design process, site analyses and design methods, and various strategies for food production, soil building, water capture, and fire mitigation. By the end of the workshop, participants will have created a site

design for Drala Mountain Center, incorporating permaculture principles and knowledge gained.
Drala Mountain Center is offering significantly reduced priced lodging in support of this program.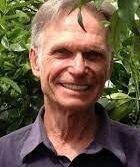 Founder and Director, Central Rocky Mountain Permaculture Institute
A forager and permaculturist with roots in rural Nebraska, Jerome Osentowski lives in a passive solar home he built at 7200 feet above Colorado's Roaring Fork Valley. A permaculture designer for 30 years, he has built five greenhouses for himself and countless others for private clients and public schools in the Rockies and beyond. He makes his living from an intensively cultivated one acre of indoor and outdoor forest garden and plant nursery, which he uses as a backdrop for intensive permaculture and greenhouse design courses. Among his accomplishments is hosting the longest-running Permaculture Design Course in the world, now at thirty-four years running. He is also the author of Forest Garden Greenhouse.
Jerome and his business partner and co-author, Michael Thompson, have also been instrumental in identifying, conserving, and propagating heritage fruit trees that have survived and borne crops for over a century in the harsh environment of the Roaring Fork Valley. Jerome's explorations of sustainable systems and his travels for development projects have taken him to Baja, Nicaragua, Patagonia, Finland,Australia, and the Caribbean.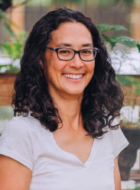 Founder, Broken Ground Permaculture
Kareen Erbe is a certified permaculture designer and has been teaching permaculture and gardening workshops through her business, Broken Ground, for over a decade. She and her husband live on a suburban cold climate permaculture homestead in Bozeman, Montana. She has a BSc. in Environmental Science and completed an advanced permaculture program taught by Geoff Lawton, at the Permaculture Research Institute of Australia. Kareen has also trained with Rosemary Morrow, author of the Earth User's Guide to Permaculture.
Additional studies include Master Gardener and Master Composter Certifications, training in Ecology Action's Grow Biointensive methods, and participation in a Food Forest Design Charrette with author, teacher and designer, Dave Jacke. She has also worked as a permaculture consultant for the sustainability organization, GoodtoChina, in Shanghai, China, and is currently the permaculture advisor for Bodhi Farms in Bozeman.
Kareen is currently on the faculty of the Permaculture Women's Guild Online Permaculture Design Course and the Green Path Herb School. She has been a regular contributor to Rocky MountainGardening Magazine, Permaculture Women Magazine, and was featured in The New Pioneer. Learn more about Kareen at brokengroundpermaculture.com or through her youtube channel atyoutube.com/c/BrokenGround.