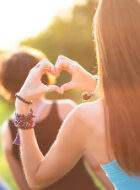 Quiet Mind, Open Heart: Resting in Inner Refuge
Brooke Binstock, Marissa Knox and Kelly Lindsey
July 23–28, 2023
Tuition $350 + 5 nights
Come home to yourself. Say YES to a spacious retreat designed to connect you with the inner resources of your body, heart, and mind. Our practice will focus on the inherent qualities of loving-kindness, compassion, joy, and peace, grounded in sacred wisdom traditions. The daily schedule will include guided meditation, yoga, bodywork, and time in nature, while being held in community. Throughout the retreat you will be invited to return to your inner refuge and rest deeply. You will leave this retreat feeling rested, resourced, and ready to move through the world with clarity and intention.
Schedule
7:30 am – Breakfast
9:00 am – Meditation, Contemplation, and Yoga
12:30 pm – Lunch
2:00 pm – Stupa Tour, Guided Hike, BodyWork Sessions, Rest
6:30 pm – Dinner
8:00 pm – Restorative Yoga, Yoga Nidra
Bodywork
These offerings will be available for an additional fee. You may sign up during the retreat.
Therapeutic Massage and Body Wisdom Sessions with Brooke
60 minute therapeutic massage -$130
90 minute therapeutic massage -$150
Body Wisdom Session-  The body and mind are intricately connected. In this 2 hour session, get to know yourself more deeply. Experience an array of body-centered modalities steeped in self-compassion. Carry these tools with you into your everyday life so that you may embody a greater state of calm. – $250
Presenters
(from left) Brooke Binstock, Marissa Knox, Kelly Lindsey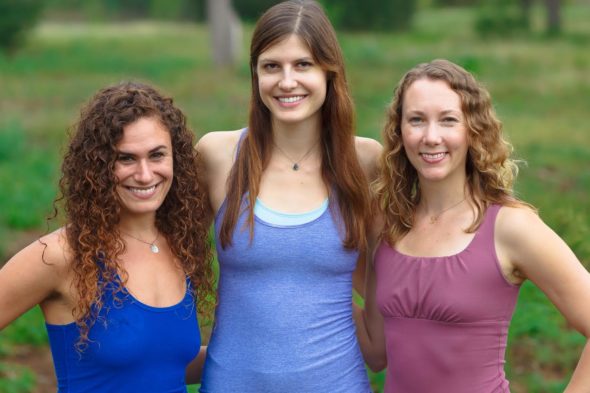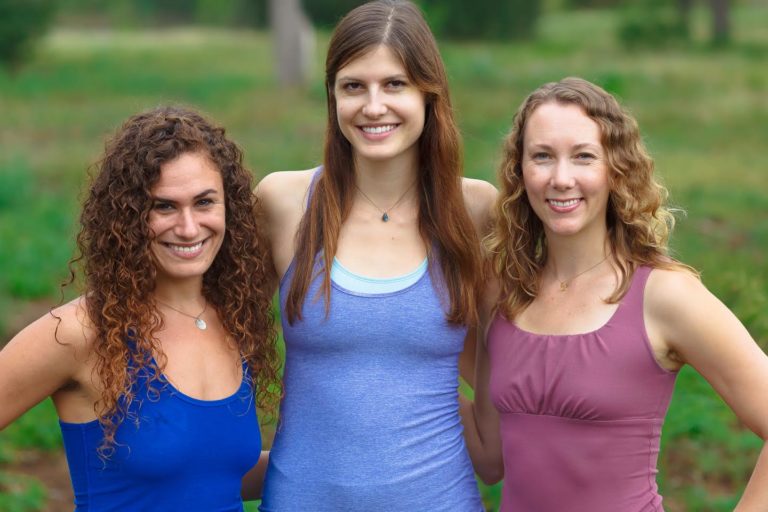 Brooke Binstock is a Licensed Social Worker, writer, massage therapist, and founder of Open Circle Healing, a wellness initiative rooted in body based self-care practices. Through her work, she is dedicated to cultivating a nonjudgmental approach to being human. Her teaching style is warm, grounded, compassionate, intuitive and body-centered. She encourages her clients and students to come home to themselves in a gentle, spacious and loving way.
Marissa C. Knox, PhD is currently teaching college courses that offer mindfulness and compassion skills to help students cultivate healthy relationships and resilience. Marissa has also facilitated self-compassion programs for educators, therapists, healthcare professionals, and parents. She is the author of g.r.a.c.e. and possibility, a book of poetry and self-reflective writing practices. In her teaching and writing, she invites you to nurture a deeper connection to your wholeness, nature, and the miracle, mystery, and magic available in every moment.
Kelly Lindsey is a mother, meditation teacher, and somatic psychotherapist.Kelly's meditative journey began more than twenty years ago and has included many different styles of practice and paths of study. Having received formal instruction in different lineages of Tibetan Buddhism and Classical Indian Yoga, Kelly has found a wonderful integration of deep practice and study realized in the context of everyday life. All of the spiritual teachings she has received have culminated in one primary lesson: how to live in the world with an open heart.