Profound Simplicity Meditation Retreat
February 2–9, 2024
Advanced Shambhala, Buddhist Meditation Retreats, Dathun & Weekthun, On Land Retreats, Shambhala
"Shamatha and vipashyana alone are the iron hook that will lead you to liberation." ~ Chögyam Trungpa Rinpoche
This one-week retreat will have two tracks. It is open to everyone who is committed to the path of meditation, whether you are new to meditation or an experienced vajrayana practitioner. We will deepen our experience of the essential meditation practices taught by the Buddha: shamatha (training in authentic being), and vipashyana (training in the wisdom of openness).
These methods are the traditional way to enter the path of realization, but they are also essential for all further practices we may aspire to, such as the bodhisattva path and the ultimate vajrayana practices of mahamudra and dzogchen.
This retreat will mostly be in silence, with time for questions and discussion, as well as optional interviews. There will be some separate practice and teaching sessions for tantrikas–those who have received vajrayana transmission–focused on mahamudra, dzogchen and devotion.
Early registration is advised!
Sample Daily Schedule
6:30 a.m. Lujong (Optional exercise)
7:00 a.m. Thun 1: AM Chants / Meditation with pith instructions
8:00 a.m. Breakfast (in public dining room)
9:15 a.m. Thun 2: Commentary / Practice Sessions
1:00 p.m. Lunch (One-bowl in Shrine Room)
3:00 p.m. Thun 3: Practice Sessions
4:30 p.m. Tea
5:00 p.m. Dharma Talk, Q&A
6:00 p.m. Protector chants with drum / Closing chants
6:30 p.m. Dinner (in public dining room)
7:30 p.m. Thun 4: Practice Session / or Silent Study
8:30 p.m. Conclude
10:00 p.m. Lights Out
Comments from previous participants:
"I have studied with Richard John for more than 15 years. I have attended his retreats at Casa Werma in Mexico and many other places where he has taught, including the DC Shambhala Center. Richard is a highly experienced, knowledgeable teacher who gives us profound, high level teachings that you don't get from just any teacher."  ~ Mercedes L.
"Richard John is a master teacher, has led retreats all over North America and Mexico. Having raised our curiosity with that question about where we place our attention, he went on to introduce a fifty-year old technique given by his own  teacher, Chogyam Trunpa Rinpoche. Trungpa taught that with precision, we put twenty-five percent of our attention on the outbreath, another on relaxing, twenty-five percent on friendliness to one's self, and the last on the openness to the possibilities of what might arise. Like what? Like a firmer sense of your own basic goodness, your own open heart." ~ Barbara H.
"I'm grateful for the specific meditation techniques, and for the enormous experience Richard brings. I am refreshed."  ~Liz F.
Retreat Faculty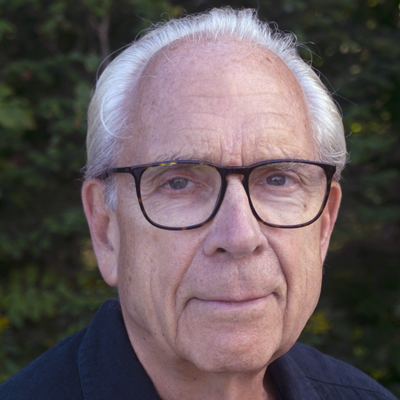 Richard John has been a student of Chögyam Trungpa Rinpoche since 1975, and he served as acharya to Sakyong Mipham Rinpoche for 20 years. He completed the first three-year group retreat at Gampo Abbey, and has led Buddhist and Shambhala meditation retreats in the US, Canada, Mexico, Chile and New Zealand. Richard and his wife […]