ONLINE • Mindful Self-Compassion
Megan Prager, M.A.
April 7–May 26, 2022
Mindful Self-Compassion (MSC) is an empirically-supported 8-week training program designed to cultivate the skill of self-compassion. Based on the groundbreaking research of Kristin Neff and the clinical expertise of Christopher Germer, MSC teaches core principles and practices that enable participants to respond to difficult moments in their lives with kindness, care, and understanding. Attending the MSC program can assist in transforming your relationship with yourself through the notion of "attending and befriending." The formal and informal practices taught in the MSC program are intended as a way of developing a mindful, warm, and kind friendliness to one's self.
The three key components of self-compassion are self-kindness, a sense of common humanity, and balanced, mindful awareness. Kindness opens our hearts to suffering, so we can give ourselves what we need in those difficult times. Common humanity opens us to our essential interrelatedness so that we know we aren't alone, and we understand the fact that being human means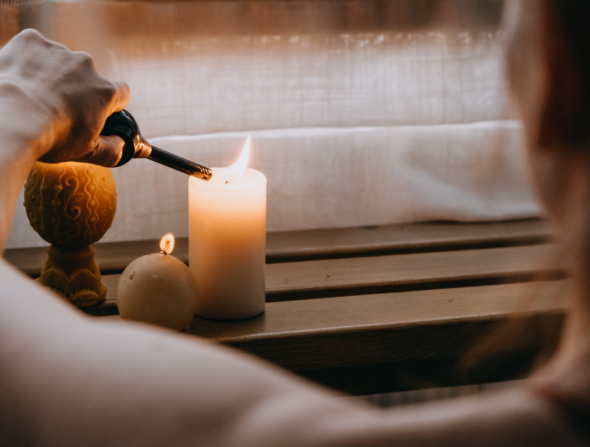 making mistakes and having our glitches. Mindfulness opens us to the present moment, so we can get a more clear picture of our experience, thus learning to accept it with greater ease. Together they comprise a state of warm-hearted, connected presence.
Self-compassion can be learned by anyone, even those who didn't receive enough affection in childhood or who feel uncomfortable when they are good to themselves. It's a courageous attitude that stands up to harm, including the harm that we unwittingly inflict on ourselves through self-criticism, self-isolation, or self-absorption. Self-compassion provides emotional strength and resilience, allowing us to admit our shortcomings, motivate ourselves with kindness, forgive ourselves when needed, relate wholeheartedly to others, and be more authentically ourselves.
Rapidly expanding research demonstrates that self-compassion is strongly associated with emotional wellbeing, less anxiety, depression, and stress, maintenance of healthy habits such as diet and exercise, and satisfying personal relationships.
After participating in this workshop, you'll be able to:
•  Practice self-compassion in daily life
•  Understand the empirically-supported benefits of self-compassion
•  Motivate yourself with kindness rather than criticism
•  Meet difficult emotions with greater ease
•  Begin to transform challenging relationships, old and new, with self-validation
•  Manage empathy fatigue
•  Practice the art of savoring and self-appreciation
Presenter
Megan Prager is Co-Founder of Mindful Labs and Compassion Programs Director at UC San Diego Center for Mindfulness. She is a Certified Mindfulness Based Stress Reduction Instructor (MBSR), a Certified Mindful Self-Compassion Instructor (MSC), a Certified Compassion Cultivation Instructor (CCT), a Compassion for Couples Instructor (CFC), and an Adjunct Faculty member at San Diego State University. Megan is also a Teacher Trainer and Mentor for the UC San Diego Mindfulness Based Professional Training Institute and for the Center for Mindful Self-Compassion. In addition to teaching Mindfulness and Compassion-based programs, Megan specializes in developing and delivering trainings for Fortune 500 companies as well as for educational, healthcare, and academic settings. In all her ventures, Megan's passion and mission are the same: to empower individuals with an understanding of the important role they play in shaping their lives and well being. Megan believes through compassionate awareness individuals are able to utilize one of the best resources they have: themselves.
Contact Megan: meganprager@gmail.com
Website: www.mindfullabs.com