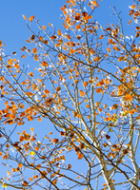 ONLINE • Mindfulness Meditation and Movement for Wellness
Melissa Lago and Loden Nyima
October 6–27, 2022
Four Thursdays in October 10/6, 10/13, 10/20, 10/27 6:00-7:30 pm MT
For employees of Larimer County, this program is eligible for the Lifestyle Education Benefit Program. Please see details below.
This four-week online course is designed to introduce mindfulness meditation, mindful movement, and methods for applying them in daily life. These practices help to reduce anxiety, work with difficult emotions, strengthen resilience, and increase our capacity to stay present through life's challenges.
Our natural state of well-being is accessible when we take time to slow down. We need this in today's speedy and chaotic world. Many of us are seeking relief from feelings of stress, anxiety, heartbreak, despair, loneliness, and exhaustion. Our environment is out of balance, our jobs and relationships often become strained and unstable when we are stressed, and our minds and bodies follow suit. Many of us seek to escape, numb out, or fight these difficult feelings and experiences through unhealthy coping mechanisms. But there is another way.
Mindfulness meditation and embodied movement are tools that have been used for centuries by people of all or no religious traditions for this purpose. Within us, we have the capacity to continually heal, nourish, strengthen, rejuvenate, and grow. We have our own indestructible source of resilience.
The general topics we will cover throughout each of these four ninety-minute sessions are:
1. Introduction to Mindfulness Meditation and Movement Practices
2. Working with Stress and Strong Emotions
3. On-the-Spot Mindfulness Methods to Use in Daily Life
See Loden Nyima's series of 8 articles on meditation, beginning with
How to Meditate