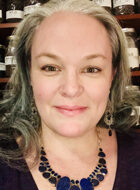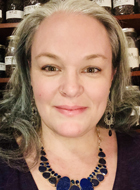 Free Online Talk: Freedom Through Meditative Breathing
Dr. Nashalla Nyinda
January 27, 2023
5:30 - 6:30 pm Mountain Time
Free
What is the one tool in meditation that has the power to quickly and easily unlock feelings and sensations of blockages? Your breath.
For thousands of years sages and yogis have harvested the power of breath work to aid meditation, increase wellness and revitalize their body-mind practices.
Join us for a introductory talk on how we can revitalize with breathing practices, and learn what will be covered in the upcoming March weekend retreat.
Nashalla Gwyn Nyinda, Menpa, TMD began studying Tibetan Medicine in 1999. Encouraged by her root teacher, The Very Venerable Thrangu Rinpoche, she interned at Chagpori Tibetan Medical Institute's Clinic in Darjeeling, India for two years. Nashalla's Menpa degree was conferred in 2009 by Qinghai Tibetan Medical College and The Shang Shung Institute of Tibetan Medicine. She founded The Sowa Birthing Method, a bodywork series geared at decreasing medical intervention and postpartum depression. Her Bachelors in Interdisciplinary Studies from Naropa University focused on Asian Medicines and Buddhist Psychology. Nashalla went to the Institute of Taoist Education and Acupuncture for a Masters of Acupuncture in the Classical Five-Element lineage. She teaches as an Adjunct Professor at Naropa University, and lectures on Buddhism, meditation and Asian healing traditions worldwide to Tibetan and Western students, practitioners, doctors. Nashalla directs the Nyinda Clinic of Tibetan Medicine & Holistic Healing in Boulder, Colorado.