FREE ONLINE EVENT – Black Dreaming and Black Dream Geographies
October 10, 2023 7:00 - 8:30 pm Eastern
Online Events, Online Retreats
Join us for a launch celebration of our recent special issue on Black Dreaming and Black Dream Geographies! This issue of The Arrow Journal is inspired by the transformative possibilities of Black dreaming, past, present, and future. At its heart, the issue is about how dreaming has been integral to Black thriving. What is Black dreaming made of, and how does this dreaming matter now? In this issue, guest edited by Naya Jones, PhD (UC Santa Cruz), we gathered around these questions as artists, scholars, and activists. Join us for conversations with contributors and featured poetry from the issue.
In this issue, contributors reflect on Black dreaming through articles, short essays, art, and poetry. The concept of Black dream geographies describes the study and experience of Black dreaming in space, place, and time, which are deeply shaped by long legacies of oppression, resistance, and thriving. This issue builds on multiple lineages of Black dream work. In the call for submissions we named some of these, from ancestral practices and spiritual traditions, to activists, scholars, and visionaries who evoke Black dreaming. We know Black dreaming can incite creativity and transformation. We've inherited lineages that lift up the collective and liberatory potential of (Black) dreaming. By situating Black dreaming in both context and possibility, this special issue offers antidotes for these times.
This event is one of the first of its kind from The Arrow Journal, a unique publication dedicated to exploring contemplative wisdom's power to transform the challenges of our world. We feature stories and analysis from diverse authors on contemplative wisdom, racial justice, healing our biosphere, and much more, providing timely insight to support the work of change-makers across society.
Space is limited, register now!
There will be an ASL interpreter at this event. 
This program will be recorded for internal organizational purposes.
Panelists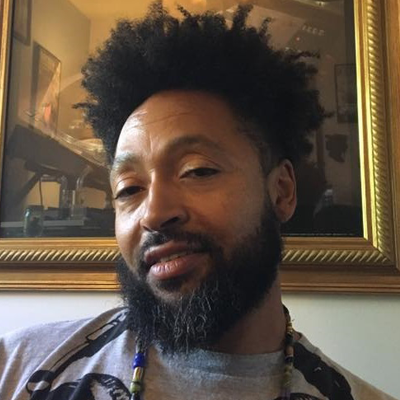 Anthony Kwame Harrison is the Edward S. Diggs Professor in Humanities and Professor of Sociology, with a joint appointment in Africana Studies, at Virginia Tech. He is President of the International Association for the Study of Popular Music (IASPM) – US Branch and on the Advisory Board of the Race In the Marketplace (RIM) Research […]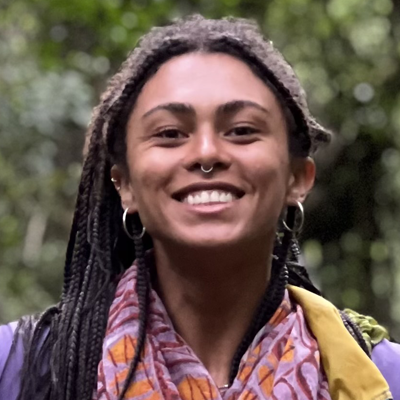 Jessica Lemire: My name is Jessica and I am a dancer. This sentence however, doesn't easily roll off my tongue. Having two left feet, I never thought that I would call myself a dancer. Further, I never thought I would share this fumbling, awkward, and often-uncomfortable growth process so visibly, by way of my PhD […]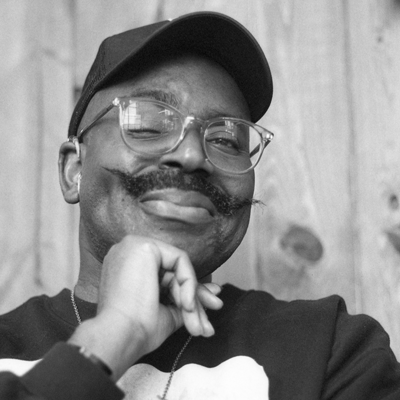 Saleem Hue Penny (him/friend) is a Black, disabled, "rural hip-hop blues" poet who punctuates his hybrid/mixed media work with drum loops, Jim Crow artifacts, walnut ink, & birch bark. He is the coordinator of programs and partnerships at Zoeglossia, an Assistant Poetry Editor at Bellevue Literary Review, a member of Obsidian's Inaugural "O|Sessions Black Listening" […]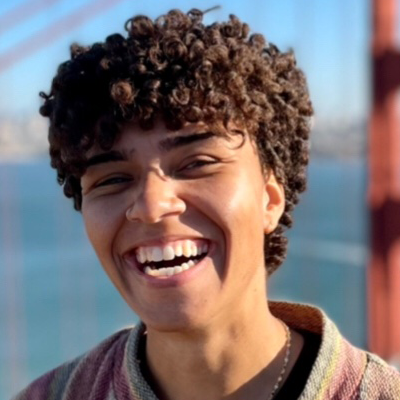 Morgan P. Vickers is an educator, writer, researcher, ethnographer, and Ph.D. candidate in the Department of Geography at the University of California, Berkeley. Morgan's work illuminates Black geographies and ecologies, placemaking, federal dam and reservoir projects, rural planning, moral geographies, the Black commons, and racialized underdevelopment in the New Deal. FKA Twitter: @mrgnvckrs Instagram: @jstor_gan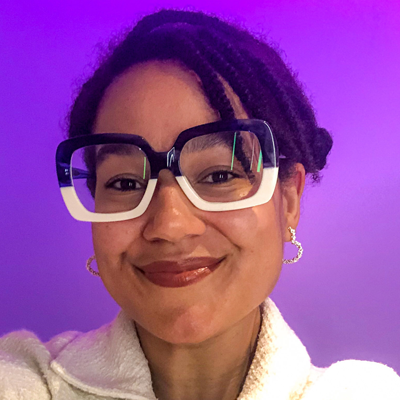 Francesca Sobande is a senior lecturer in digital media studies (Cardiff University). She is author of The Digital Lives of Black Women in Britain (2020), Consuming Crisis: Commodifying Care and COVID-19 (2022), and Big Brands Are Watching You: Marketing Social Justice and Digital Culture (2024). Francesca is also co-author of Black Oot Here: Black Lives […]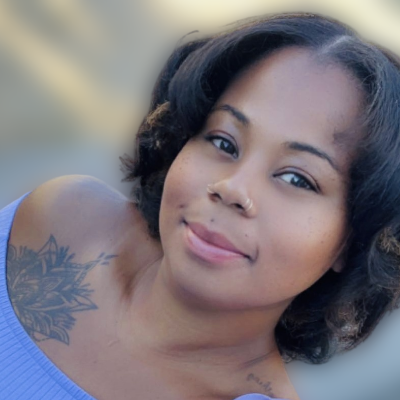 Derrika L. Hunt, the daughter of Sylvia Renee is an artist, abolitionist dreamer, writer, and curator. She believes dreams are an important aspect of all revolutionary work. A recent graduate of University of California, Berkeley, with her Ph.D. in education, Derrika is interested in research that explores the intersections of gender, girlhood, language, settler-colonialism, racial […]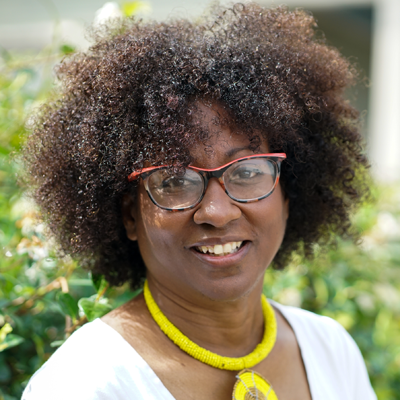 Stephanie R. Burns, Ph.D., is an author, independent researcher, keynote speaker, and master dreamer based in New Orleans. She believes our dreams can create limitless opportunities, and her writings often reflect her dreams. Stephanie has authored two books, "Vision Planner" (Destiny Entertainment, 2007) and "The Business of My Art: Establishing a Marketing Framework" (Lulu Press, […]
Contributors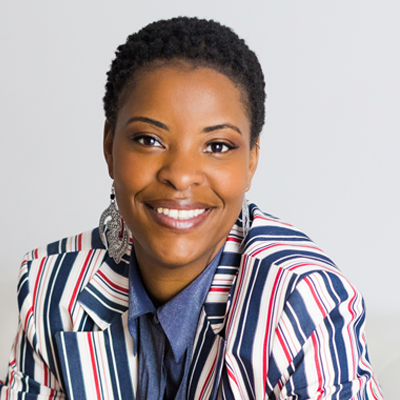 Aries Jordan an educator, writer, and Chief Circle Keeper of the Just Write Experience, dedicated to meeting writers where they are at and providing a supportive space to simply just write. Her writing weaves prose, proverbs, and explores cultural narratives of the African Diaspora to provoke thought and inner reflection.

Sienna Morgan, who publishes literary art as Sienna L. M., is a poet born, living, and writing in Rocky Mount, North Carolina. Sienna is a recipient of a Pitt County Arts Council at Emerge, Artist Support Grant. She is also the author of her self-published, debut poetry chapbook, Palmade Poiēmas: For This Is My Handiwork, releasing on November 1, 2023. Sienna's poems, short stories, and essays are published or are planned to be published by Colorism Healing, The Black Light Project, Black Nerds Create, Cocoa Butter & Hair Grease, Black Oak Society Magazine, Midnight & Indigo, and more.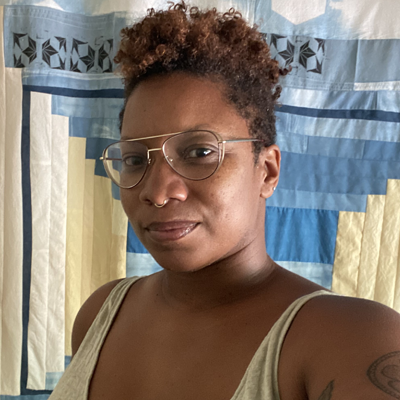 Jennifer Steverson is a textile artist and independent scholar based in Central Texas. The textile traditions of the Black Diaspora are the heart of her practice. She explores the complexity of Black geographies through quilt making, botanical dyeing, archival photographs and texts. Her studio is named after my grandmothers: Barbara Jean and Geneva. She draws inspiration from her family's legacy of nomadness and from the skills, materials and plants that they carried with them throughout their journeys. She teaches group workshops that are focused on the meditative process of creation for both beginner and experienced makers. From 2021 – 2022 she was Virtual Artist Scholar Resident with the Black Botany Studio at UC Santa Cruz. She was a Creator-Maker Fellow at the Winterthur Museum and Library in 2022. www.genevajean.com/
IG: @geneva_jean_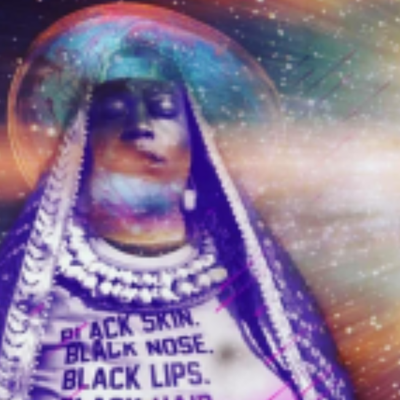 Bushmama Africa is Spirtutal Life Coach, Published Illustrator and In Demand Healer helping people enlighten, empower and engage with ancestors to elevate their lives. She has been an exhibitor, performer and Curator for the "The Black Woman is God " Movement. Bushmama Africa wears many creative hats as a multiple disciplinary artist; painter, graphic designer, doll maker, jeweler and writer. Her work has been published in two books by Pochino Press: "Stop Hurting and Dance" by Aquelia Lewis and "Reflections 2" by James Gayles. Her writing was featured in Blatant a zine on art, beauty and rage as well as the LARB Pub Lab annual journal in 2020. She's been featured in solo and group exhibitions in over 50 galleries within the bay area. She is an initiated priestess in the Lucumi tradition and her spiritual assignments become
the work she creates and the exhibitions she curates. 
IG: b_u_s_h_m_a_m_a