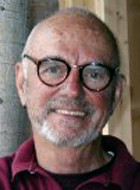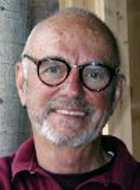 Emotional Enlightenment: Direct Path To Compassionate Communication
Paul Shippee
December 5–7, 2014
Tuition $190 + 2 nights
THIS PROGRAM HAS BEEN CANCELLED. Discover the primal power of feelings and emotions in everyday communication. In this workshop we will use the powerful methods of compassionate and nonviolent communication (NVC) to develop ours skills for emotional intelligence, deep listening, compassion and empathy.
The workshop includes talks, periods of meditation, body awareness work, dyads, interpersonal sharing and group discussion. Real-life examples contributed by participants will ground us, enliven our spirits and open our hearts.
This energizing retreat is for anyone who would like to create more authentic connection with others and within themselves
and is especially valuable for psychotherapists, business professionals, spousal and partner relationships and teachers. We will invoke the blessings of transforming confusion into wisdom.
"Feel your emotions directly and let their power open you up." –Dzigar Kongtrul Rinpoche