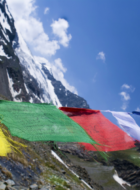 Naropa University Psychedelic-Assisted Therapies Certificate Program Rental
Open Dates
Welcome to Drala Mountain Center! We are pleased to be hosting the Naropa University Psychedelic-Assisted Therapies Certificate Program Rental.  Below please find important information to plan for your retreat, including a link to reserve your lodging.
About Drala Mountain Center
Nestled high in the Colorado Rockies 2 hours north of Denver, Drala Mountain Center is a six-hundred-acre mountain valley retreat surrounded by native forests, gentle meadows and rocky peaks. Tamed by decades of use as a contemplative refuge, we provide a safe and supportive container for exploring paths of deepened awareness, personal wellbeing and societal transformation. For more than 40 years, extraordinary people have gathered here to experience Shambhala teachings and partake in over 100 year-round offerings featuring indigenous wisdom traditions, body awareness practices, contemplative arts, mindful living or other paths of personal transformation.
Click here to see our location in Google Maps.
Click here to view a map of our campus.
DMC's COVID Policy
View our entire COVID safety policy here. Updates and changes to the policy may be made based upon best practices according to evolving pandemic status. DMC will notify all registered guests of any relevant changes to our COVID Policy.
Payment Policy
A 50% deposit is required upon registration. Payment can be made by credit card, check or money order in U.S. currency. We accept Visa, Mastercard, Discover, and American Express. If paying by check or money order, your registration is not confirmed until we receive your payment. If your check is not received within two weeks, the reservation you are holding will be canceled.
We must receive the final balance due 30 days prior to your arrival date. If you have paid your initial deposit via credit card, we will automatically process the remaining balance due 30 days prior to your program arrival date. Your space is guaranteed once we have received payment in full.
Note: All payments will be subject to an additional nonrefundable 2.75% administrative fee.
There is a $25 handling fee for any personal check or eCheck payment returned for insufficient funds.
Cancelation Policies
COVID Cancelation Policy
If you choose to cancel a registration at any time based on illness or safety concerns related to COVID-19 or DMC's COVID-19 policies and procedures, payments made (which already incurred a 2.75% non-refundable administrative fee) can be refunded less an additional 2.75% refund processing fee. This policy supersedes our general cancellation policy (see below) during the COVID-19 pandemic.
General Cancelation Policy
      If you cancel 30 or more calendar days prior to your arrival date, payments made (which already incurred a 2.75% non-refundable administrative fee) will be refunded less an additional 2.75% refund processing fee.
      If you cancel between 29 and 2 calendar days prior to your scheduled arrival date, nonrefundable program credit in the amount paid (less any administrative fees) will be available for you to use at Drala Mountain Center for two years from the initial date of issue. Program credit is non-transferable and may not be applied to any amounts previously paid for past or future programs.
      No credit or refund is available (1) if you cancel the day prior to your arrival day or on your scheduled arrival day, (2) if you do not show up, or (3) if you leave a program or event early.
      No refund will be available if you attend a program and are dissatisfied with its presentation or content.
·        These provisions also apply to the cancellation of (1) additional nights booked before or after a program's official arrival and departure dates and (2) housing downgrades.
Program Details
Registration takes place from 2pm– 5 pm on your program start date. All participants and staff must check in at our Guest Registration house. Please arrive before 5 pm to check in and settle into your accommodations. Your program begins with dinner followed by an orientation. Further specifics regarding your program's schedule will be available through Naropa. Attendees and staff attending only the main certificate program will depart on Sunday August 7, 2022 after breakfast at 9am. Rooms for all who are departing must be vacated by 9am.