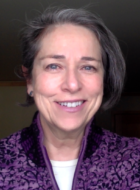 Meditation Kickstarter
Dhi Good
June 17–19, 2022
Tuition $150 + 2 nights
Ease into new habits that support your body, speech and mind with this meditation kickstarter weekend. Who needs a meditation kickstarter? We all do every now and then.
Take a Joyful Approach…
Give your meditation and movement practices a gentle jump start with this weekend

Join us for this gentle weekend designed to boost you into the groove, in a very relaxed and friendly way. Meditation can be joyful and easy — a gift you bestow on yourself, like a walk in the park on a gorgeous day. If it's fun and feels good, it's easy to make a habit of it. For some of us, trying to impose a strict discipline or regimen does not
work. Or it may work for a while but it doesn't have a lasting effect. Rest assured, this is not a boot camp; it's more like a sleep-away "sock camp" for meditators. 
… In the Company of Others
Chances are, you know how to meditate and you use a meditation app now and then. Or maybe you used to have a regular meditatio
n practice but it fell away during the upheaval of the last few years. Consistency and support are what you need to take your practice to the next step. If that sounds like you, a long weekend of group meditation with an experienced guide is just the ticket. And we'll do yoga and other movement practices to round out the day, in a joyful way. Meditation is not all about sitting.
Kickstart Your Practice with Gentle Guidance
Instruction will be offered in shamatha, or "peaceful abiding," meditation. Further guidance on meditation posture and technique is offered in small groups. You will learn several additional practices for tapping into the wisdom of body, heart and mind, and tools for supporting consistent home practice. The schedule includes sitting and walking meditation, as well as periods of rest, yoga, and mindful outdoor walks, weather permitting. Bring comfy clothes, warm socks and your sense of humor.
lll
See these articles by instructor Dhi Good:
llll
Tentative Schedule
Arrival Day (Friday)
2-5 pm   Arrival
6:00-7:00 pm   Dinner
7:00-8:15 pm  Welcome, Orientation, Opening Session
Program Day (Saturday)
7:00 am              Optional yoga
7:30 – 8:30 am   Breakfast
9:00 am – noon  Meditation
12:30 – 1:30 pm  Lunch
1:30 – 3:00 pm   Rest/ROTA
3:00 – 6:00 pm   Meditation / movement / outdoor walk
6:00 – 7:00 pm   Dinner
7:30 – 8:15 pm   Mediation
Final Program Day (Sunday)
7:00 am              Optional yoga
7:30 – 8:30 am   Breakfast
9:00 am – noon   Meditation and Concluding Circle
12:30 – 1:30 pm   Lunch (optional)
Dhi Good is a senior teacher in Shambhala, who studied Zen intensively for 10 years. In addition to Shambhala path programs, she teaches mindfulness at work for non-meditators. She earned a masters in Future Studies from University of Houston, and is co-author of Trendbenders: Building Healthy and Vital Communities (2002). Dhi lives in Denver and works as Director of Communications and Marketing for DMC.