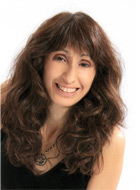 Lila Yoga® Mindfulness Retreat
Erica Kaufman
June 24–26, 2022
Tuition $215 + 2 nights
.
Resuscitate, Replenish, Transcend & Transform
Discover the power of compassionate awareness by bringing mindfulness into your daily life. During this nourishing retreat, we will embrace our vulnerabilities and allow them to safely guide us into expansive ease. By practicing the art of open attention, Mindfulness Lila Yoga provides a complete holistic approach to a healthy, balanced body and mind. Through the ancient Indian practices of asana (yogic postures), pranayama (yogic breathing), chanting, satsang gathering, meditation, and quiet-present time, we are able to open to our greatest awareness and learn the keys to joy, patience, peace, and eternal wisdom.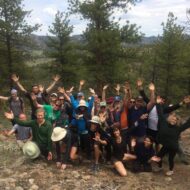 Many of us have been in survival mode for the past two years. Let's take this opportunity to replenish.
"Lila Yoga®️ explores the possibility of living in brilliant ease by rejuvenating self-trust, awakening energy pathways within the body, and uniting them with the currents of energy around us. Using the body as a tool to understand the mind, Lila Yoga®️ is a philosophy in motion—a meditation in motion." –Erica Kaufman
Returning guests & newcomers are always welcome!
Read Erica's thoughts on generosity, teaching and learning, and her trip to India in her blog posts: Reawakening Amazing Inner Places and Why Samadhi?
Please review our current COVID-19 policy before visiting Drala Mountain. 
Yogacharya Erica Kaufman is the founder of Lila Yoga® and the owner of Lila Yoga Studios. She began daily devoted yoga practices at age 9 with her mother in Jerusalem, Israel. Today she still recognizes her mother at each practice. Influenced by Jiddu Krishnamurti's philosophy and Krishnamacharya's teachings, she spends three months a year in India.
Since 1984, Erica has taught ancient wisdom as a daily practice and holds the highest level of Registry with Yoga Alliance. Erica continues to serve annually as faculty and presenter at the world renowned International Yoga Festival at Parmarth Niketan Ashram in Rishikesh India; World Yoga Festival in Chennai India; Global Yoga Festival in Kerala India. This year all three were held online. Her teaching expertise and sophisticated gutsy openness awarded her Yoga Journal's Karma Credit and features in publications such as The Times of India. As a mentor to yoga teachers, aspirants, and community members alike, Erica tours the USA, Europe, Israel, and India teaching seminars on Lila Yoga® and Contact Improvisation.