Learn to Meditate: An Introduction and Retreat for Everyone
February 23–25, 2024
Learn to Meditate, On Land Retreats
Learn to meditate with Buddhist monk Loden Nyima!
Why Learn to Meditate?
Meditation is a simple, natural, healthy activity that absolutely anyone can do. You do not need to be interested in a religious path in order to learn and benefit from meditation. Meditation has survived for thousands of years because it works. Your own peace of mind is your birthright, and everyone has the capacity to connect with this peaceful aspect of mind.
In meditation, we learn to hold, embrace, and accept ourselves and all the ups and downs of life with gentle, loving, trust, and strength. This can be an especially helpful tool in modern times when so many of us feel stressed, anxious, overwhelmed, depressed, or need some TLC. Meditation can be an important source of grounding, healing, resiliency, strength, and inspiration. The practice of meditation and learning to relate with our own mind can be the basis for how we engage with others and a catalyst for our own growth and awakening./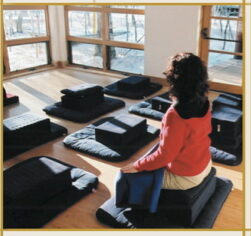 What Will I Learn?
This gentle weekend is designed to support you in learning how to meditate. There will be time to practice, lots of guidance and support, one-on-one meetings, discussions, and time in nature. In this program, you will learn and practice:
How to Meditate
Working with Stress and Difficult Emotions
On-the-Spot Methods You Can Use in Life
Supporting Yourself with Daily Meditation
A feel for our approach:
Please enjoy the following essays from Loden as a bit of an introduction to his approach and leading style:
What Comes Next?
This is a stand-alone offering with no strings attached. While Loden is an ordained Buddhist, this class is a non-secular offering that focuses on working skillfully with one's mind through time-tested meditation practices. If you decide you would like to go further after the Learn to Meditate class, we offer a Path of Meditation with regular weekend and week-long retreats, as well as one-on-one support online whenever you'd like. Supportive resources such as articles, videos and podcasts are added periodically.


Please review and understand DMC's current COVID-19 policy before visiting DMC.
Presenter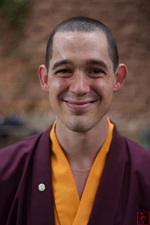 Gelong Loden Nyima is a fully ordained Buddhist monk. He lived at Gampo Abbey from 2009 – 2017 where he practiced intensively, completed a cycle of advanced studies (Shedra), and served in various roles including as a senior teacher.  He then lived at Drala Mountain Center from 2017 – 2023 where he served as Resident […]