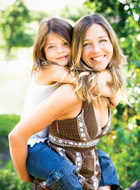 Family Camp 2022
Kelly Lindsey, Rachel Steele and Steve Sachs
July 23–30, 2022
7 nights
Adult Tuition $200, Child Tuition (3 years and up) $300
The program is nearing capacity however we are accepting waitlist registrations and letting families in based on age group availability. Please click Register Now above to sign up for the waitlist.


Uncovering Our True Nature: The Journeys of Intelligence, Confidence and Compassion
Nurture family connections while rejuvenating your spirit in the beautiful terrain of Shambhala Mountain Center. Family Camp is a creative and contemplative retreat the whole family can enjoy. Take time for yourself in the mornings to practice meditation or yoga while your children participate in enriching group activities. The afternoons and evenings offer fun family activities like hiking, family yoga, dance, contemplative arts and crafts, games, storytelling, song night, and a talent show.
Stay in comfortable, platform tents among the fresh pine and fragrant summer breezes or enjoy indoor lodging with views of the unspoiled wilderness.
Children's Activities
Kids start the day with a morning session of activities,  from 9:15am to Noon. There are six age groups: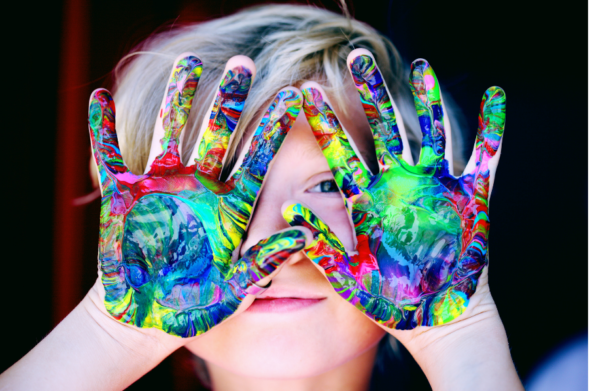 Name                       Ages
Tigers                       3 to 5
Lions                        6 to 7
Garudas                   8 to 10
Rites of Passage      9 to 10
Dragons                  11 to 12
Dharmic Warriors  13 to 18
Experiential activities include craft projects, time outdoors, stories, songs, hikes in the woods, and group games. Children are introduced to sitting meditation and meditative arts as ways to work with their hearts and minds. They are also introduced to the notion of basic goodness as a way to inspire intelligence, compassion, and confidence— all while having fun and developing friendships!
Please note:  The Tiger Cubs program for children aged 2 and under is not available this year due to COVID protocols and space limitations.
* Rites of Passage (for children ages 9-10)
This special program marks the transition children begin to make from being dependent on their parents to taking on greater responsibility within the family and the community. Through sitting meditation, kyudo (Zen archery), ikebana (flower arranging), haiku, calligraphy, and other meditative arts, Rites of Passage gives children powerful tools to help them care for their own mind and emotions. These tools also empower them to relate to their internal and external worlds with confidence and gentleness. At the week's end, this transformative program is sealed with a powerful ceremony in which the children take a vow of kindness towards themselves and others. There is an additional fee of $110 per child for Rites of Passage. 
Attendance Requirements
All children and at least one adult must attend at least five days of the six-day program. Additional adults may attend less than the required days. Full attendance helps support the community building of Family Camp, and allows participants to experience the beginning-middle-end journey of the camp, which is part of its magic! Rites of Passage children and their families need to stay through the conclusion of the program to participate in the Rites of Passage Ceremony. If you need to attend only a portion of the retreat, please email the Front Desk to register frontdesk@shambhalamountain.org.
For more about the program experience, see this article on our blog: Family Camp at Shambhala Mountain
Early Registration Recommended
Space for this program is limited due to COVID-19 precautions. If you have questions, we recommend you register right away to reserve your spot, and then contact the Front Desk to sort out your questions. For any questions after registration, email is the fastest way to receive a response. Contact:  frontdesk@shambhalamountain.org
Public Health
Our Covid-19 policy requires that age-eligible minors and adult participants must be fully vaccinated by the time of arrival. Please read and understand SMC's current COVID-19 policy before registering.
Registration Fees (payable to SMC)
Registration fees include the Program Tuition and Lodging fees. Our regular room rates are discounted to make Family Camp more affordable. Initial housing costs shown include adult meals and lodging, as well as the 1st Adult's $200 tuition. Tuition for the 2nd Adult ($200) and Child(ren) ($300 each) are added to the total as each individual is added to the registration. Children's meals and lodging are included in their tuition cost. An additional fee of $110 per child is charged for Rites of Passage. Registration fees cover Shambhala Mountain Center's operational costs of facilities, lodging, food, supplies, SMC support staff, and direct program expenses, including a base honorarium for the Family Camp Directors.
The Heart Fee (payable to Shambhala Families & Children)
Many Family Camp teachers and program staff volunteer their expertise to create the magical container and experience of Family Camp. To show our deep appreciation for all their hard work, we collect a Heart Fee at the time of registration, prior to arrival at SMC. This is paid directly to Shambhala Families & Children (a 501c3 legal entity of Shambhala) and can be paid via PayPal. One hundred percent of this fee goes towards both teaching and non-teaching program staff honoraria. (This fee takes the place of the heart gift, which was previously collected during the retreat.) The Heart Fee is our path towards reaching a sustainable family program — we appreciate your support of these dedicated leaders.
Choose ONE payment per family.

$100 – Jade

$150 – Gold

$200+ – Diamond

Other – Choose an amount that works for your family
Please offer from a place of generosity regardless of the amount. Complete this payment via PayPal to:  smcfamilycamp108@gmail.com
If you do not have a PayPal account, please contact Steve Sachs at stevesachs108@gmail.com to make payment arrangements. 
PLEASE NOTE:  Shambhala Mountain Center does not process this fee. It must be paid directly to Shambhala Families & Children.
Financial Assistance and Scholarships
Click here to learn more about Financial Assistance and Scholarships. First, register, and select Personal Check for Payment – this registers you without payment. If you receive a scholarship, you will receive your award via email, and we will connect with you for any remaining balance.
Family Camp Leaders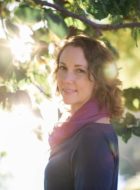 Kelly Lindsey is a mother, meditation teacher, and somatic psychotherapist.  Kelly's meditative journey began more than twenty years ago and has included many different styles of practice and paths of study. Having received formal instruction in different lineages of Tibetan Buddhism and Classical Indian Yoga, Kelly has found a wonderful integration of deep practice and study realized in the context of everyday life. All of the spiritual teachings she has received have culminated in one primary lesson: how to live in the world with an open heart.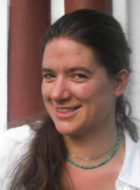 Rachel Steele holds an MA in Contemplative Education from Naropa University and taught at Alaya Preschool for over 15 years. Supporting opportunities for children and families to connect with the Shambhala teachings is a passion for her and she has been involved in family programing in Shambhala since 2002. She lives in Boulder Co with her husband Brian and daughter Wini and is currently teaching at Alaya Preschool.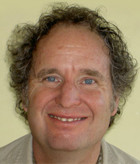 Steve Sachs has been an educator for the past 30 years. He co-founded Eastern Sun Academy and most recently was a Director at Alaya Preschool. Steve is currently writing a book on Basic Goodness Parenting.