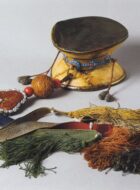 Dancing Through the Dark Door: A Practice of Compassion
Dr. Lama Alta Brown and David Soucy
March 31–April 2, 2023
Tuition
$300 supporter,200 regular,108 subsidized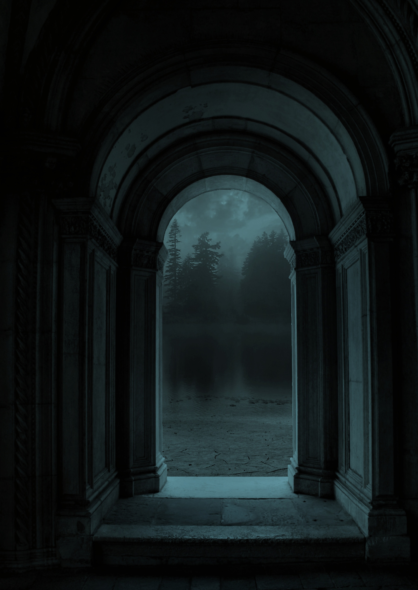 In order to heal our hearts we need to enter our personal place of exile and befriend the "demons" we have banished into the darkness; our fears, pain, anger, denial, and trauma. These are the deep forms of pain that become encoded in our body as physical and psychological illness. In this retreat, we will use our bodies to express what we have exiled as dance, movement exercises, meditation, the crazy wisdom songs of Tibet, and mask making. As our demon springs to life, this becomes a visceral experience, a form of active meditation practice, that pushes us beyond our conscious control. Unlike therapy, this is not a safe experience, since we do not know what we have pushed into the darkness, but it will enable us to transform the pain that distorts the expression of our compassion. This retreat can be understood as a secular version of Chöd.
Retreat Objectives
To Sing the Crazy Wisdom songs of Tibet and experience the meditation practices that ground and focus the exploration of our deepest heart.
To encounter the face of our "demons" through mask making and the energy of authentic dance movement.
To enter the dark places in our heart and to befriend the forms of pain we find there.
Celebrating the transformative power of compassion through dance.
To share our experiences and insights.
To discuss the ways in which we can integrate our experiences into our ordinary lives.
If you are trying to decide whether this retreat is for you,  please contact Lama Alta Brown at alta@everydayChöd.com.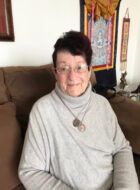 When Trungpa Rinpoche arrived in Boulder CO, Lama Alta immediately connected with him and studied as his student. After Trungpa died she studied, and continues to study, with Khenpo Tsültrim Gyamtso, Khenchen Thrangu Rinpoche and Dzogchen Ponlop Rinpoche. She was introduced to Chöd by Khenpo Tsültrim at the monastery in Pullahari, Nepal. He supervised her practice while she did an individual 3-year Chöd retreat. Eventually, he began to send her students. She has been practicing Chöd since 1996 and has been teaching this practice since 1999.
Dr. Brown completed her doctoral work at the University of Southern California, specializing in Buddhist Ethics. She wrote her dissertation on Mediation as a Bodhisattva's Practice of Peace. She subsequently taught at the University of California at Berkeley through The Graduate Theological Union where she emphasized aspects of Buddhist ethics. She also taught for The Semester in India program through Antioch University and, for five years, taught weekend retreats through The Immaculate Heart college center at The Retreat Center La Casa De Maria. Dr. Lama Alta Brown currently leads an international Chöd sangha. Much of her training in compassionate activity developed out of her experience as the mother of six children.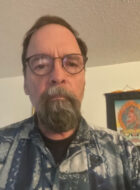 David Soucy has a BA in Sociology from Rutgers (1970) as well as an MA in Contemplative Psychotherapy from Naropa (2006). He has a long time (50 yrs) interest in comparative religion esoteric practices and has been a Chod practitioner for 10 yrs. He has studied Modern Psychoanalysis at CCMPS and has worked with patients in extreme states.