Blessings: Celebrating the Great Stupa of Dharmakaya
August 31–September 4, 2023
Buddhist Meditation Retreats, Meditation & Mindfulness, Shambhala

Whatever your connection is to the Great Stupa and Drala Mountain Center, we invite you to come together to practice and deepen our connection to community.  This land is full of the blessings of generations of dharma practitioners practicing together, invoking the magic of the ancestral and lineage dralas in our high mountain valley. The special focus of this retreat will be the Great Stupa of Dharmakaya, celebrating the blessings of our Shambhala lineage and of Tibetan Buddhism.
In Asia, stupas are timeless places of community gathering and practice, magnetized by the power of sacred place.  Our own Stupa, built to honor the Vidyadhara, Chögyam Trungpa Rinpoche, is imbued with the power of the dralas, the blessings of the lineage, and the love and devotion of all the artisans and patrons, practitioners, and the many visitors from all over the world who naturally feel the power of this place.
The land itself, which is within the ancestral homelands of the Arapaho, Cheyenne, and Ute peoples, has naturally magnetized the blessings of many lineages, carried within the rocks, streams and trees and creatures who call it home.  Given the careful stewardship that Drala Mountain Center has brought to the land, its rocky outcroppings, sweeping meadows, lush lowlands, and gentle peaks remain beautiful, despite scars from the recent Cameron Peak Fire.
Our practice sessions will fill the shrine rooms on the land, and daily we will gather in community at the Stupa for circumambulation, meditation, and lhasang, invoking the power of blessing.  There will be plenty of time for socializing and reminiscing over meals as well as acknowledging the many changes we have experienced.  Practice modules will include the choice between open meditation (shamatha-vipashyana, Mahamudra, Dzogchen), Ngondro, Werma Sadhana, White Tara, and Vajrayogini.
All this will be held in the embrace of an inclusive practice container.  Let us refresh ourselves and nourish our community by celebrating the blessings of Drala Mountain Center and the Great Stupa.
During online registration you'll be asked to identify your practice track preferences.
Retreat Faculty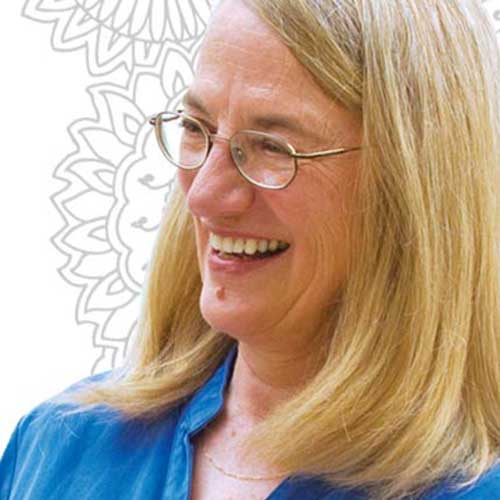 Judith Simmer-Brown, Ph.D., has just retired as Distinguished Professor of Contemplative and Religious Studies at Naropa University in Boulder, Colorado, where she has taught since 1978. As Buddhist practitioner since the early 1970's, she became a student of Chögyam Trungpa Rinpoche in 1974, and served as an acharya from 2000-2022.. Her teaching specialties are meditation […]