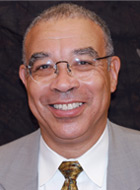 Cultivating Fearlessness in Challenging Times
Gaylon Ferguson
June 2–5, 2023
Tuition $195 + 3 nights
With economic uncertainty, mass shootings, natural threats, the "tripledemic," and more, we live in fearful times. Having a better understanding of your fears and how to gain the courage to navigate them is necessary, now more than ever.
Through the practices of meditation, compassion and dialogue you will find the deep source of courage within yourself that allows you to see your own inherent goodness, the goodness of others and our communities. If your aim is wise and joyful living, in deep harmony with others and the natural world, join Gaylon to learn a step-by-step approach for engaging fear as a direct path of transformation.
In this retreat, you'll:
Explore four distinct kinds of fear that are common to everyone's experience——fear of ourselves, fear of others, fear of space, and fear of manifesting creatively——and the corresponding bravery that arises.

Engage in meditative practices in order to experience the bravery of feeling your own vulnerability as a human being and cultivate fearlessness.
Extend yourself to others——those like and unlike ourselves——by being daring and brave enough to feel the fundamental goodness of others.
Practice embodied presence and compassion, and engage in dialogue, to discover the courage to manifest and catalyze the wisdom inherent in any group, organization, and community.
Gaylon Ferguson, PhD, has led mindfulness meditation retreats since 1976.
He has taught at Stanford, the University of Washington, and Naropa University. He is the author of two books: Natural Wakefulness (on the four foundations of mindfulness) and Natural Bravery (on fear and fearlessness). He has written articles for Lion's Roar and Tricycle magazines.